August 1, 2023
The Benefits of Joining the IIDA
Three members of our interiors department, Roberta Pennington, Clare Goddard and Jessica Kirshner, discuss their experience with the International Interior Design Association (IIDA) and how their involvement in the organization has propelled their professional careers. 

Left to right: Jessica Kirshner, Maddy Gorman, Clare Goddard, Roberta Pennington, and Jenna Mogstad at an IIDA event
Q: What's your experience with IIDA? How were you involved?  
Roberta: I have been an IIDA member since graduating (the second time) in 2001. My first event was an awards breakfast at the Governor Hotel in PDX also in 2001; I didn't know anyone, but the Members were super friendly and welcoming.  
I attended MANY events consequently then stepped up my volunteer time to the Board in 2009. I dove into the President Elect role during a time when Members, including myself, did not have jobs. IIDA gave me the stability and connection I was missing during the year I was unemployed.  
After my Presidency, I stayed on as a Chapter Advisor and most recently came back to serve on the Board with the Advocacy team. I've been involved in one way or another with finding legal recognition for commercial interior design in Oregon since 2003, and I want to continue to be a part of the momentum gaining speed nationally. It's an exciting time for interior designers on the legal front. 
Clare: I have been involved on the board for a little under 5 years (started October of 2018) first as the VP of Communications and then moved into President-Elect/President/Past President roles.  
Jessica: I started with IIDA in college, I was on the student board as the fundraising chair. Once I graduated and was hired on full time at AM, I joined the Oregon Chapter Board as the Director of Social Media and I have held this position for the past 2 years.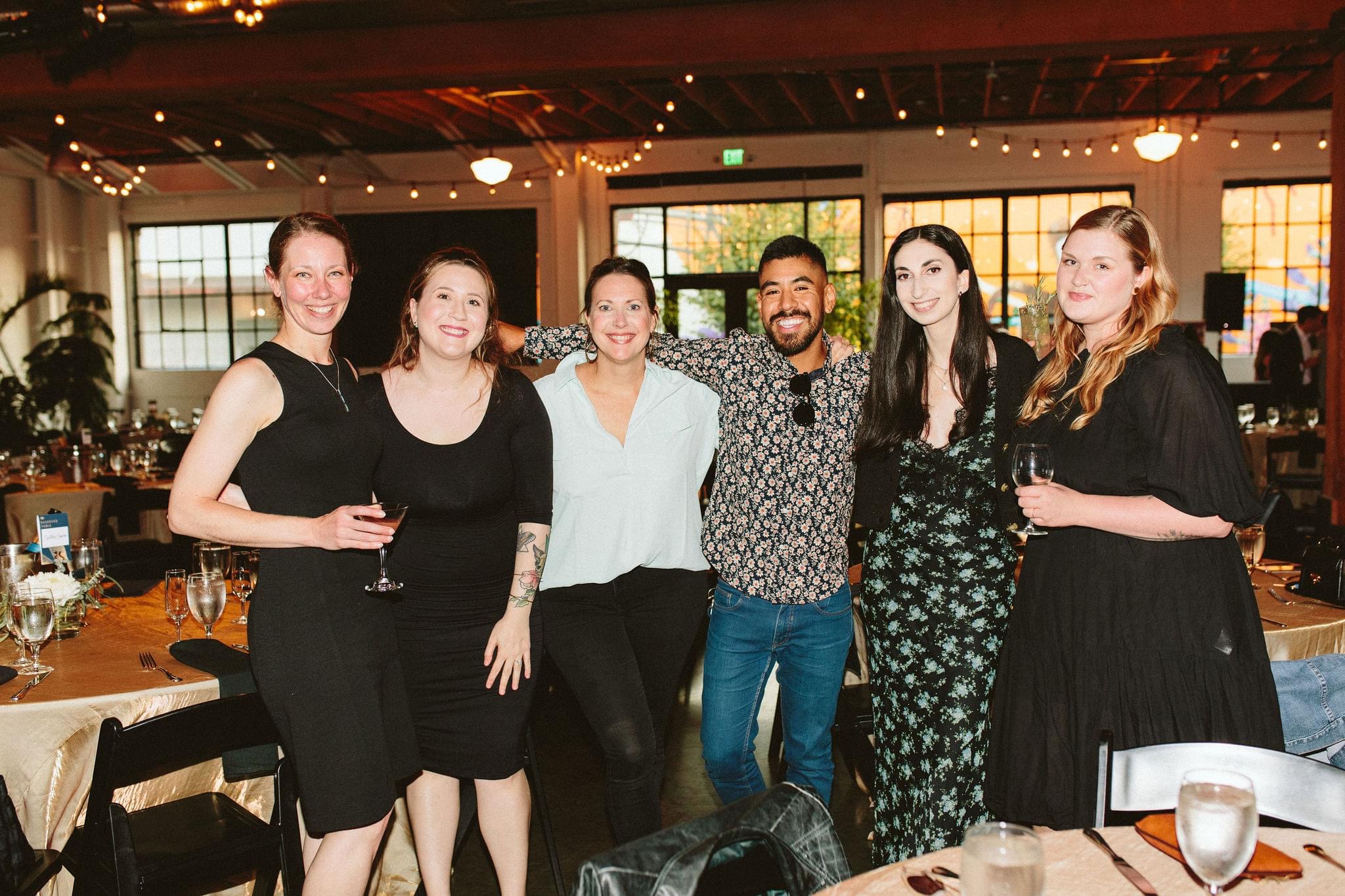 Q: How did membership in IIDA benefit you professionally? 
Roberta: Networking! I can go anywhere locally and nationally, and a complete network of design leaders are available to tap.  
I became much more active during the Recession in 2009 when I stepped up to be President-Elect. The network of people on the Board were instrumental in getting my name to the top of a list of persons to hire when firms were not hiring. I'm very grateful to this group. 
I also got to know women in the profession who were and still are my mentors and friends. Their experiences showed me having a child does not mean the end of my career. Women don't have to "act like a man" to be taken serious. Speaking my mind does not make me a "bitch." AND: I'm a very entertaining public speaker. Very liberating. 
Clare: Prior to joining the board (and when I was in San Diego), I credit IIDA with connecting me to potential employers and creating a sense of community in a city where I knew no one. Joining the board here in Oregon has greatly improved my leadership and delegation skills. It has also helped me to create a sense of community here in Portland, beyond AM. I consider it a privilege to have served this design community on the board in helping to be the face of interior design for the state of Oregon. Being part of the board, in any capacity, is how I give back to the profession that I am so passionate about.  
Jessica: I have been able to attend countless events that have both inspired me and helped me professionally. These ranged from forums to socials. Each event hitting on a different and important topic in our industry. It has also been a great networking opportunity that has allowed me to connect with people I wouldn't have met otherwise.  

Q: What's your most memorable moment from your time in IIDA? 
Roberta: A standing ovation at the Annual Celebration 2010 at Ziba. I delivered my incoming President speech. I wasn't sure I was coming in with the right message; that being "We're not dead; we will get thru this Recession somehow."  When the room of people stood up, clapped, and cheered, I knew I was going to be okay. The CEO of IIDA National was there and told me she would never go on after me again. A real head-swelling moment. 
Clare: That has to be the CLCs (Chapter Leaders Conferences) held in Chicago and regionally. I love getting to connect with leaders from other chapters across the US! It was amazing to learn from others and to make new friends. The CLCs will be what I miss the most post-presidency. 
Jessica: I don't necessarily have a specific moment but getting to serve on board with such amazing people has been so motivating. It's helped me to grow in so many ways. I'm so thankful to have been on the board.  

Q: How did AM support your involvement?  
Roberta: In my Board involvement, AM has reimbursed annual dues as well as allocated time for volunteering. My current role as VP of Advocacy means I'm spending time meeting with committees, legislators, consultants, and peers often. I can keep my PTO for actual vacation time. 
AM has also been an annual sponsor to the Chapter every year an employee has served on the Board. That sponsorship is instrumental in keeping the Chapter going. 
Leadership has also written letters to legislators during recent pushes for legal recognition of interior design. This small act shows the value AM places on my education, experience, the NCIDQ, and what I bring to the table as a commercial interior designer.  
Clare: AM is one of the more supportive firms in the state. They not only encourage employees to be on the board, but back up that support by paying for IIDA membership and providing 2 paid hours per week for board tasks for those serving on the board. I count myself very lucky to have such a supportive firm.  
Also, I think because of that support, Ankrom has had consistently the highest number of people serving on the board (this past year, there were five AM'ers on the board). We always joke that House Ankrom is taking over. Additionally, not only has AM supported individual board members, but they have also lent us the office for multiple board retreats and board events. 
Jessica: AM was completely supportive throughout my time on the board, as well as everyone else in the interiors department who was on the board. The interiors leadership team encouraged us to attend IIDA meetings and events and would even show up to events in support.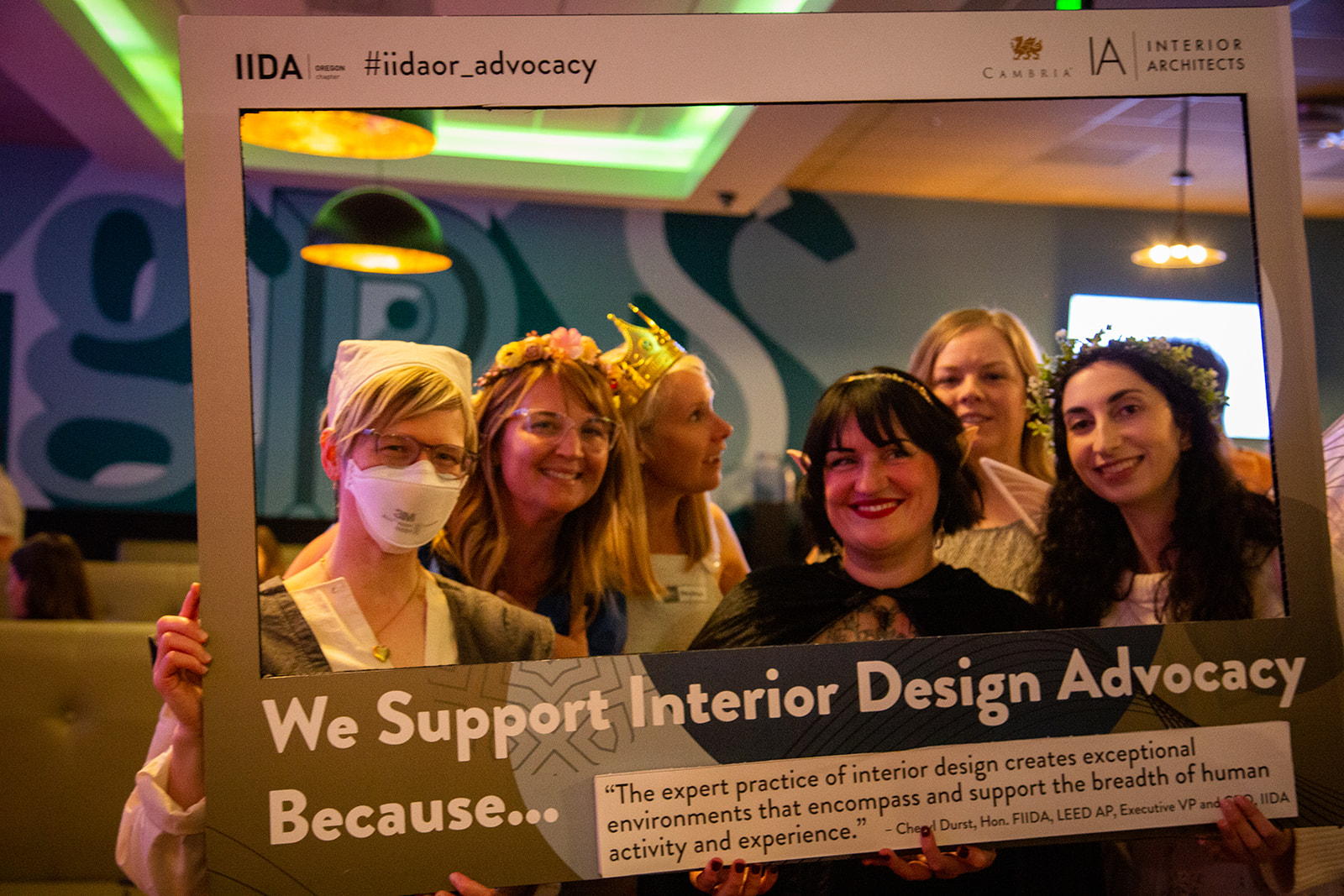 FILTER
SEARCH
This search form (with id 2) does not exist!