June 22, 2022
Conveying the Nuances of Design
Our incredible in-house visualization team is testing out some VR upgrades! Virtual reality has proven to be a valuable design tool for our teams so we're expanding our capabilities with new equipment. Soon, we'll have upgraded VR stations in each of our three offices.
So, how do we use VR?
VR allows our designers to get a true sense for the scale and feel of a space as they are designing it—adding efficiency and improving end results. For instance, virtually walking through a unit during the programming stage helps inform early layout and square footage decisions so that costly last-minute changes can be avoided and the resulting unit design will better meet pricing expectations.
It also helps our interior designers to visualize details previously left to the imagination such as how flooring patterns would look repeated on large scales or how the placement of a lighting fixture might affect the overall feel of a space. Getting these small details right leads to a more cohesive and intentional end-product.
By providing our clients the opportunity to experience different design variations within their projects, we can aid their decision-making processes. While designing Olympic Tower, a luxury senior-living high-rise in Seattle, we gave our client, Transforming Age, the opportunity to tour the building two years before the project even broke ground. After using VR to experience the tower's premier amenity, a performance hall, the client realized the scale was not what they had imagined. As a result, we increased the ceiling height, changed the dimensions of the stage and adjusted the lighting. VR helped convey the nuances of the design so the client could make informed decisions on where to allocate resources, and they didn't have to experience any surprises during construction.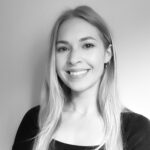 by Mackenzie Gilstrap, Sr. Marketing Coordinator
FILTER
SEARCH
This search form (with id 2) does not exist!
Mass Timber: Skylight
June 19, 2022
Serving Both Pragmatic and Highly Creative Needs­, Equally
Portland's Central Eastside Industrial District is poised to transform its character and vibrancy. Designed to capture and elevate the essence of this historic industrial area, the 115,000 sq. ft. Skylight is our refined rendition of the modern office for creative technology and design professions. The structure is a mix of concrete, hybrid wood trusses, and steel, but the Nail-Laminated Timber (NLT) floor panels are the material binding the whole building together – offering both style and function.
We designed Skylight as two offices bridged by core and amenity spaces, like the wings and body of a butterfly. Our team used structural materials that unite the separate spaces with a raw, edgy, but down-to-earth aesthetic that appeals to creative office users. Exposed mass timber and hybrid wood trusses support a bright, open, and warm office environment. These natural elements contrast with cool concrete, steel framing, and visible architectural joints, adding visual activity and energy to the interior. An array of skylights at the heart of the building brings natural light to otherwise unaccessible spaces.
Use of NLT at Skylight also serves functional goals of our creative office design. The texture of this material has acoustic benefits for the space and exposing the natural finishes removed the added cost of applied interior finishes. We also coordinated with the MEP engineers and subcontractors to hide unattractive parts of typical office systems neatly beneath a raised floor, maximizing exposure to the beautiful natural wood and open space. Supporting mass timber with innovative, long-spanning hybrid trusses also allowed us to create a more flexible and unobstructed layout for existing and future tenants of the office building. Skylight used this method to reduce layout obstructions while maximizing versatility through 35'-40′ spans and only a single row of columns breaking up a 70'-80′ floor plates. To achieve this literal stretch from traditional 20'-25′ mass timber grids, our team designed an innovative, double glulam truss.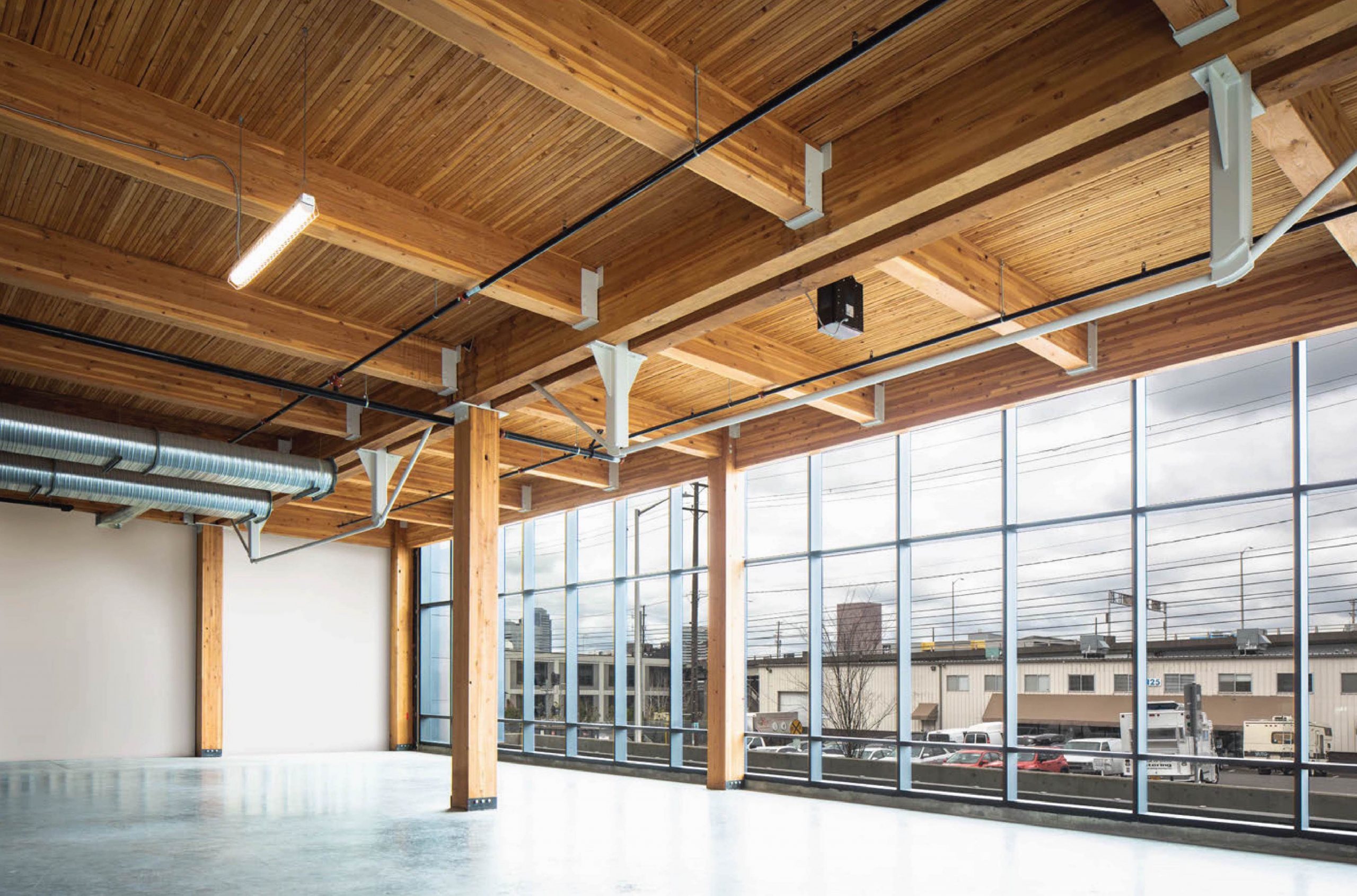 This project fired us up about new mass timber applications. While NLT is not as cutting edge as Cross-Laminated Timber (CLT) panels – a mass timber technology exciting the industry today – Skylight helped us explore and apply the full potential of NLT to establish a new standard for this evolving neighborhood. Its success relied on strong collaboration between the design, development, construction, and engineering team members, who include Turner Construction, DCI Engineers, Glumac, Shapiro Didway, Mackenzie, and Potestio Studio.
FILTER
SEARCH
This search form (with id 2) does not exist!
Employee Spotlight: Lori Kellow
June 16, 2022
Exploration Leading to Success
Lori Kellow, Ankrom Moisan's longest standing employee, has been with the firm since 1985. After a nearly 37-year tenure, Lori has a uniquely broad perspective on the architecture industry and Ankrom Moisan's place within it. We recently sat down with Lori to hear her insights. Lori touches on what the industry was like for women in the '80s and how technology has changed the design process.
Q. What is the biggest industry change you've seen since you started working at AM?
A. Technology, absolutely. In just the past few decades the standard design process has shifted from primarily utilizing manual tools, such as hand-drafting equipment, to being almost entirely computer-based. To research and draw using technology is so powerful. I remember when we had to visit the library and flip through physical binders, the Sweet catalogues, to find products to specify. Now all this information is right at our fingertips and efficiency has just soared because of it.
Q. What has motivated you to work at AM for 37 years?
A. In the mid-80s it was still very difficult for women, especially in architecture, to get a seat at the table. At Ankrom Moisan it was different, leadership showed me from day one that my opinions and ideas were valued. I've always been treated with respect and paid commensurate to my skills.
It was within 3 years at the firm, in 1988, that I was promoted to Principal, becoming the first woman in a leadership role. In the many years since, I have not lost that feeling of being valued and the sense of opportunity. I believe that if you have passion and drive, there are not many roadblocks to growth and success at Ankrom Moisan.
Q. What is your advice for professionals beginning their careers in the architecture and design industry?
A. Explore. I am a firm believer that you must try as much as you possibly can in order to find your passion. I spent years working on diverse project types and taking on varying roles. Eventually I discovered my passion for social service healthcare projects. I find a great deal of fulfillment in creating places that help people heal. Through exploration, I've also realized I am especially adept at big-picture thinking and I prefer to do schematic design work. I'm fortunate enough to work with a firm that has allowed me the freedom to explore and provided the opportunity to tailor my role to match my strengths and passions.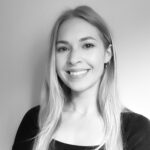 by Mackenzie Gilstrap, Sr. Marketing Coordinator
FILTER
SEARCH
This search form (with id 2) does not exist!
Project Pin-ups
June 7, 2022
Opportunities for Collaboration
In pursuit of the best solutions, we create opportunities for collaboration.
After all this time meeting and sharing ideas through screens, we are thrilled to be able to collaborate in-person again.
Designers from our Portland office got together recently for a charrette at the pin-up wall—sharing design concept ideas for our on boards project, Fairfield Burnside. Through discussion of neighborhood context and influences, the team began generating a diverse scheme of building concepts for this upcoming 8-story mixed-use development.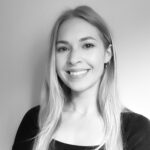 by Mackenzie Gilstrap, Sr. Marketing Coordinator
FILTER
SEARCH
This search form (with id 2) does not exist!