November 16, 2022
The George
The SoMa district, home to the Ankrom Moisan San Francisco office, is a neighborhood perhaps best defined by transformation. Once an industrial district full of warehouses, a large influx of Filipino immigrants in the early to mid-century brought vibrant Filipino character to the area. This cultural heritage is visible throughout the neighborhood—street names such as Bonifacio, Rizal and Mabini honor Filipino national heroes. Filipino street art adorns the streets, from colorful murals to utility boxes decorated with the letters of the Filipino alphabet.  
During the late-90s dot com boom, the ubiquitous warehouses of SoMa became desirable office spaces and it wasn't long before the neighborhood was also filled with tech companies. Now, the vibrant Filipino cultural district shares space with the likes of Google, Facebook, and Salesforce. At the same time, a vast arts district featuring an array of museums and theatres has begun seeping into the neighborhood from the adjacent Theatre District. The result is a highly diverse neighborhood dense with offices, homes, businesses, and community.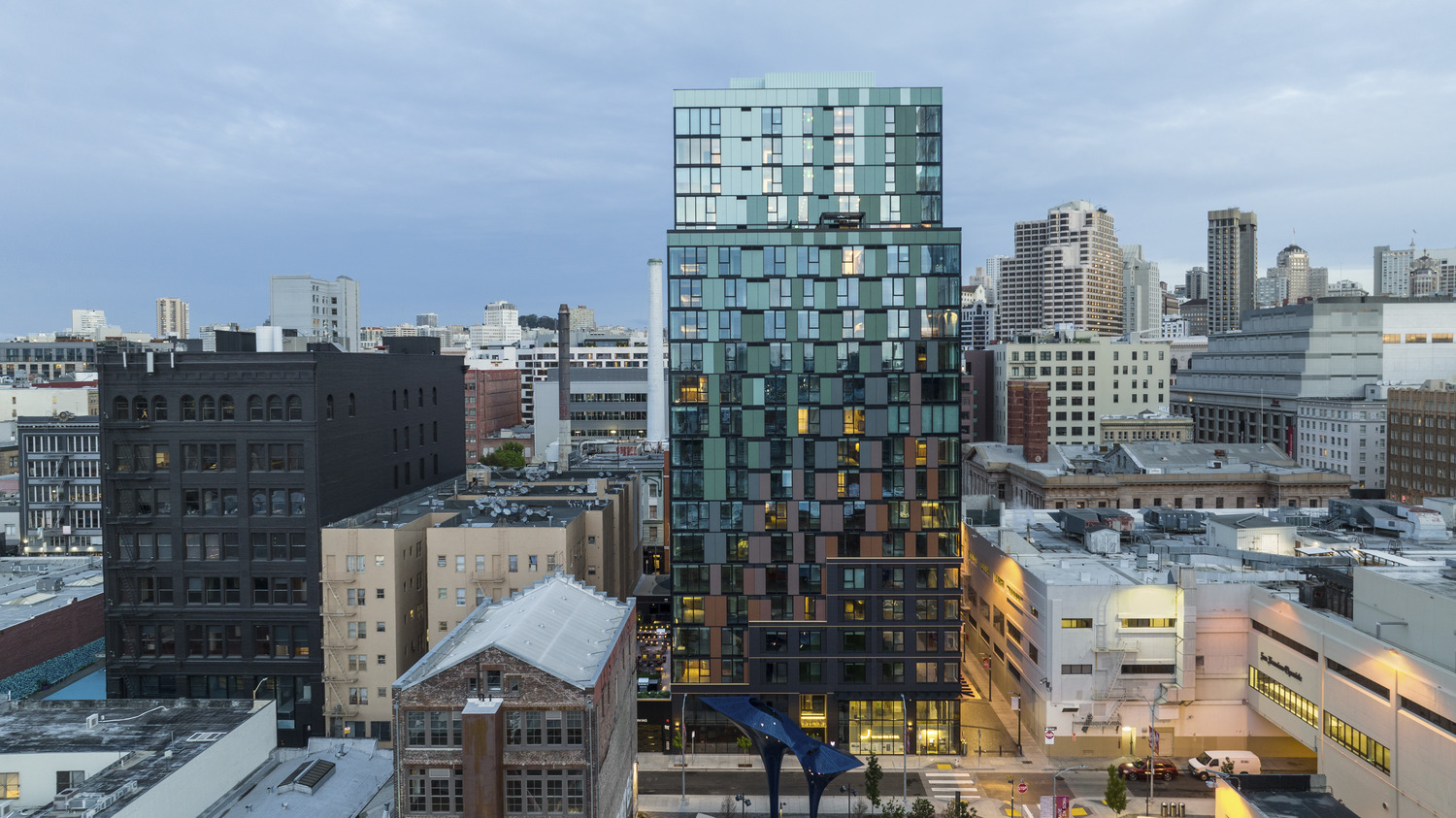 Within this eclectic slice of the city, on 5th and Mission—just a block from our office—one of San Francisco's largest new developments has just opened. Designed to become a cultural destination, the 5M development intends to serve as a sort of living room for the neighborhood. Covering 4-acres, the complex includes an office tower, a residential building, a cultural center and three small public parks.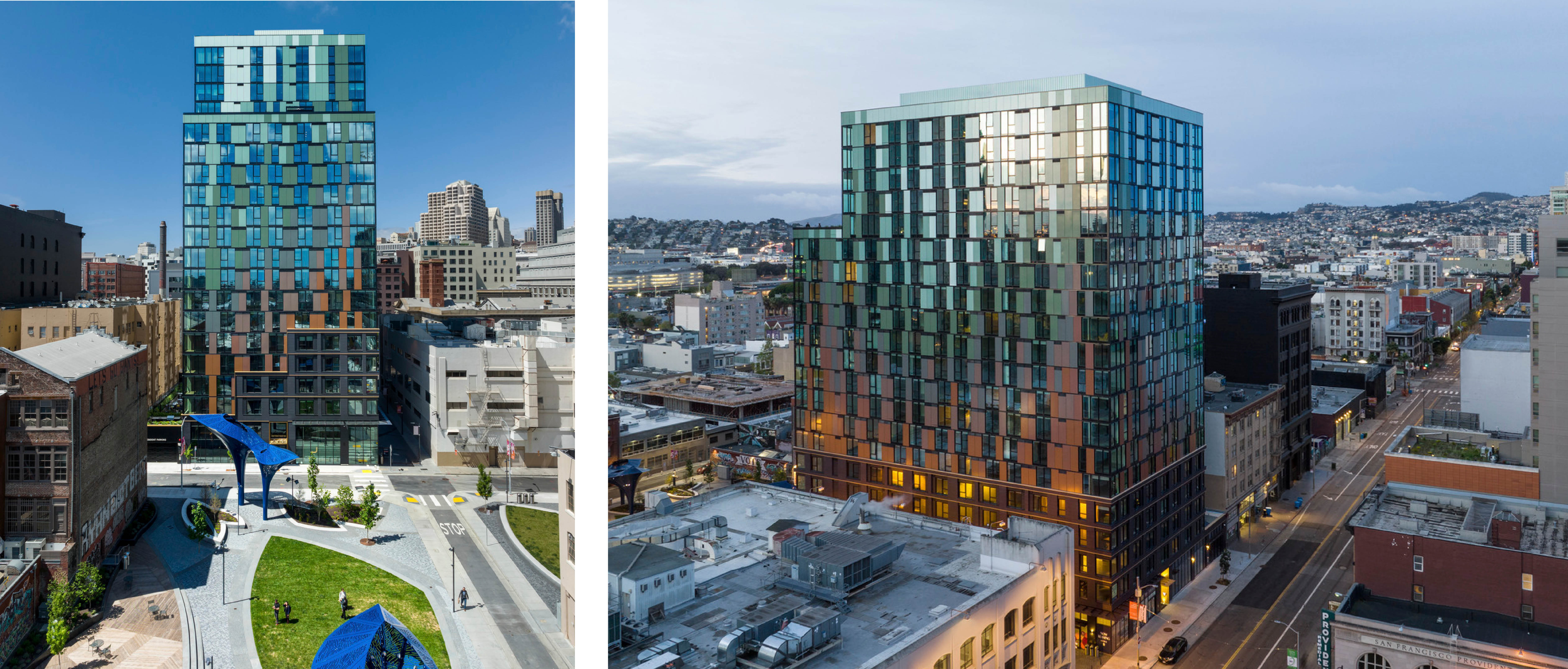 The 5M development, and each building within it, posed a formidable design challenge. Serving as architect for The George, 5M's residential tower, our team was tasked with designing a high-rise that would blend into a hard-to-define, ever-fluctuating neighborhood. As residents of the neighborhood ourselves, our design was guided by our familiarity with and appreciation for the surrounding community. 
The George's design responds to the evolving, eclectic nature of the neighborhood by embracing imperfection and celebrating the cycles of time and growth. The tower's shifting façade, inspired by the colors of aging copper, acknowledges the beauty in the marks left by time, weather, and use. At the street level, heavily textured metal accentuates strategic areas of the base, transitioning from a warm orange to a muted green—reminiscent of ocean water and rust. At the upper floors, variegated colored panels add interest to the simple massing and draw visitors' eyes slowly upward along the height of the 20-story building.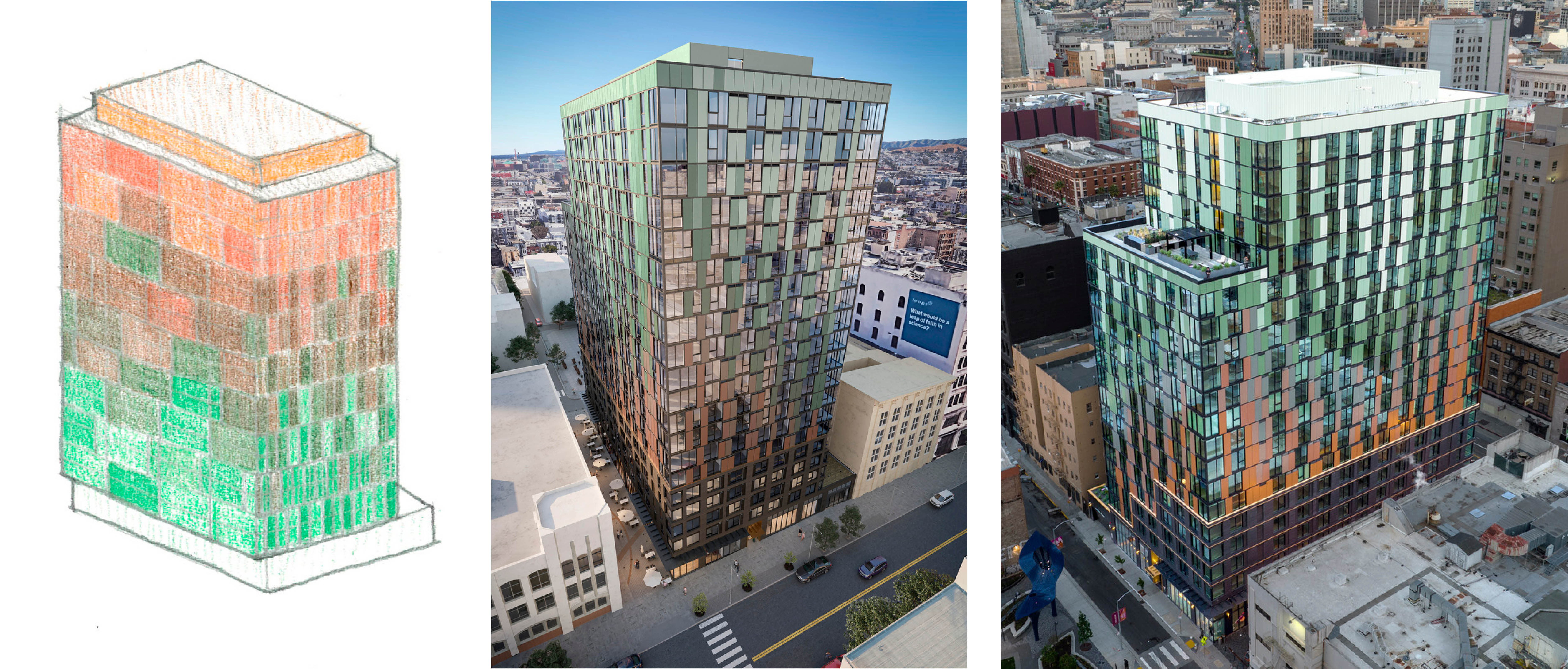 The design evolution of the George, from sketch to rendering to final product 
Our design evokes authenticity and a sense of place, using site-specific materials like brick and weathered metal panels that also raise the neighborhood's design bar. "We are deeply honored to contribute to the vitality and culture of the neighborhood we call home" says Travis Throckmorton, AM Managing Principal and Principal-in-Charge of the project.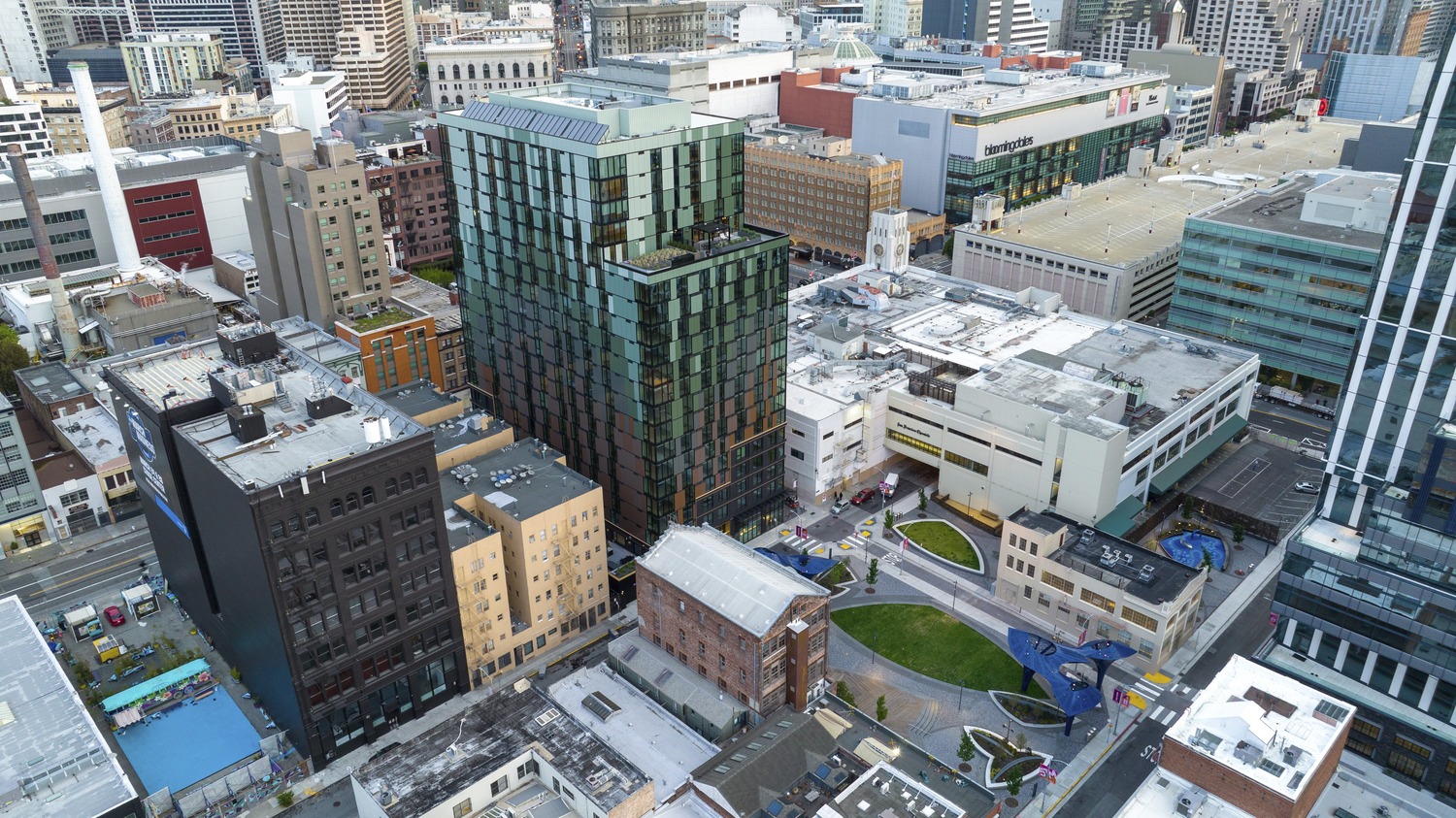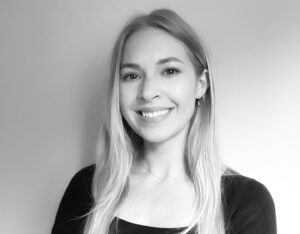 by Mackenzie Gilstrap, Sr. Marketing Coordinator
FILTER
SEARCH
This search form (with id 2) does not exist!