August 31, 2023
I sat down with Clare Goddard, now Past President of the IIDA Oregon Chapter to hear about her reflections on the 2022-2023 Board year.
Q: What has been the most rewarding part about being IIDA President?
A: I am going to miss the chapter leader conferences. There's something so powerful about connecting with other IIDA leaders across the region and the US and being able to commiserate or learn from them (or just make new friends). Even though you don't get a weekend, I always come back feeling excited to tackle a new challenge.
For my term as President, I think the most rewarding part was being a catalyst for change in how the board operates. Having the board willing to not continue with the status quo and embrace change was exciting; not only because it lifted a huge weight off my shoulders, but I feel I was able to make my mark on the IIDA Oregon chapter.
I also credit IIDA with keeping me sane and connected when we were all remote – especially during lockdown. Being a part of IIDA and having an outlet outside of work helped to fill my cup and to build my network. I am truly so grateful to be part of this design community.
Q: What would be your best tip for balancing or prioritizing IIDA and work, life, etc.?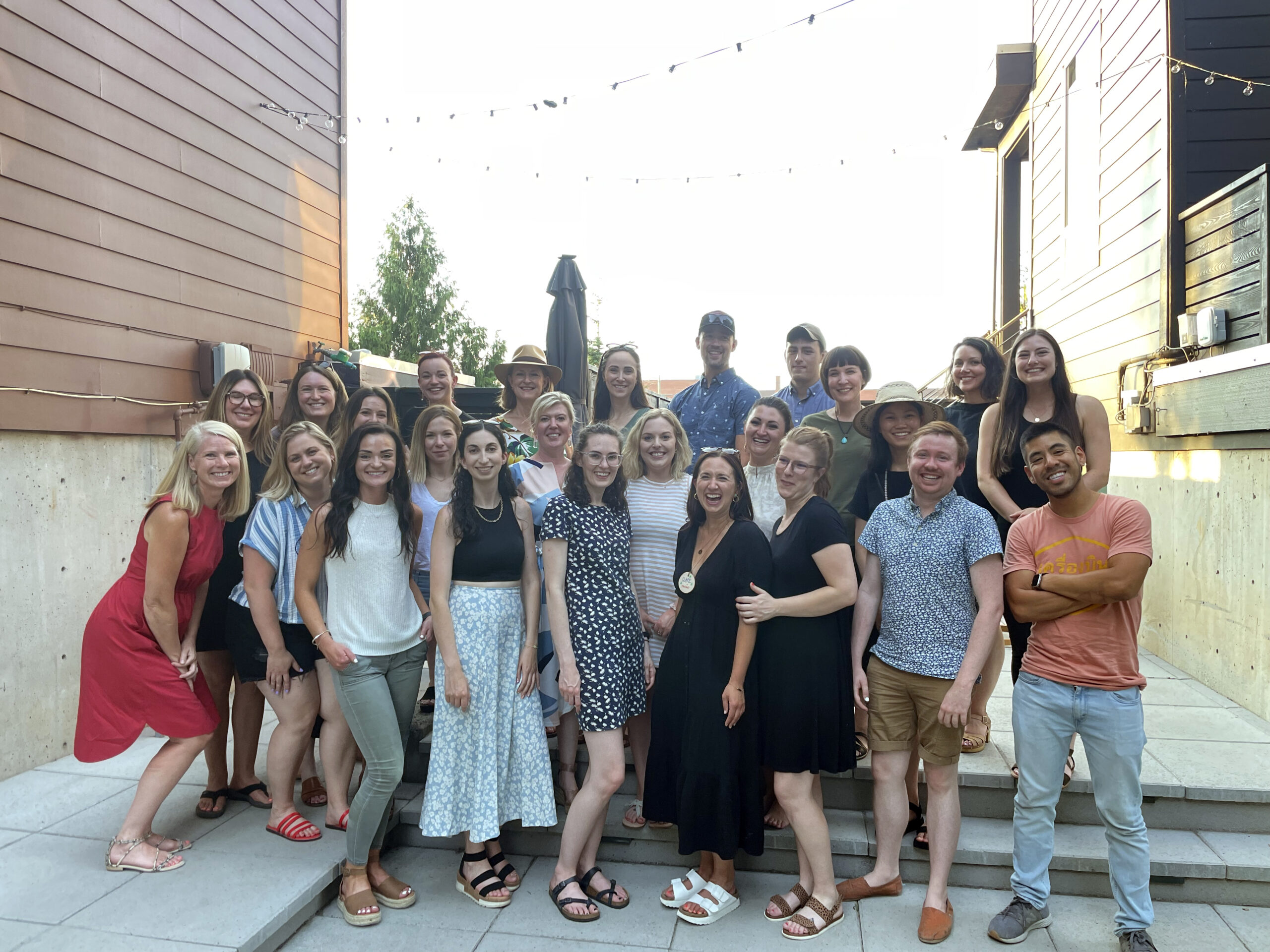 A: I've always had a very clear division between my work and my home life, and those boundaries really helped me in my presidency as well. I had to be aware of my To Do List- I had to get detailed and ask myself what I can accomplish today. What can I realistically accomplish this week? And how am I going to divide that up?
I also set strict hours for myself – capping Ankrom work at 40 (no overtime) and trying to do IIDA work after dinner or on the weekends. I really had to focus on prioritizing and stick to those priorities.
I think there were sometimes when there was not always the balance that I would have liked between work, IIDA and personal life. In the end though, I was able to find that harmony – and harmony to me is such a better word than balance because balance to me is like one side is always winning and there is more effort in just making them equal. Harmony means that you've found some way to make both your personal and your professional life work together and neither one is weighted.
I was also incredibly lucky in my presidency to be able to work 100% remotely from home. That has also allowed me to be more flexible and to be better able to create that harmony. Flexibility is key- being able to make my schedule work for myself.
Q: What has been the most challenging experience during your presidency?
A: It was the first six months of my presidency before I took a step back and asked the question "why". Why did we operate the way we operated?
At that time, I was so overwhelmed and felt like I was letting everyone in my life down because I was stretched so thin and felt like I was not making a difference – that I was just trying to keep my head above water. I was just going from event to event, from meeting to meeting and not really accomplishing anything. And then I just had this moment where I realized, I was the president and could make a change to improve how we operated and the president's role in general. That I could change it, and that I needed to change it. I immediately felt a sense of calm and empowerment. How can we make the Presidency better, how can we make the Directors' positions better? Giving everyone – including me – a sense of agency to give back to our design community in a more thoughtful way.
Q: What have you learned while being the IIDA President, skills or experiences, that transfer to your work or have helped you grow in your role here at Ankrom and then specifically on our Workplace team?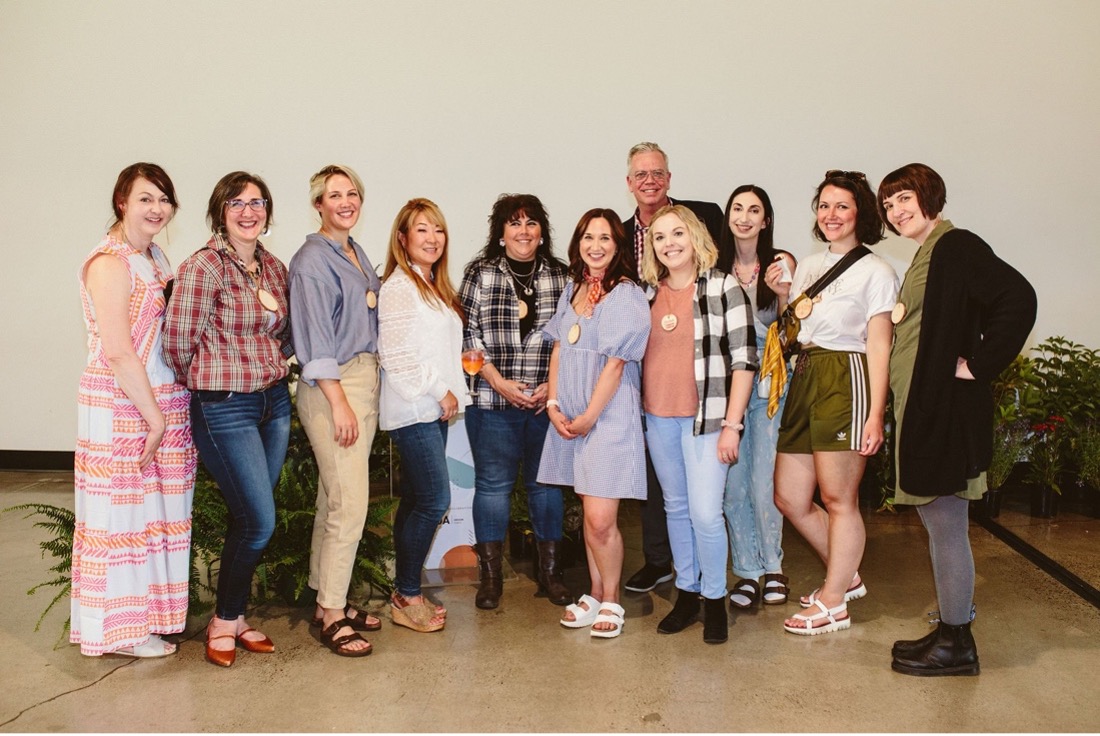 A: The biggest thing being IIDA President has helped me with is delegation. I realized that I could lean more on my team and that I do not have to do it all. I also got to use my business degree – so reusing a skill that had been gathering dust – since running an IIDA chapter is like running a small business. In running that small business and planning multiple events, I was also able to practice my project management skills.
The other skill I got to work on was networking and relationship management. As IIDA President – attending both local and national events – I am the face of interior design for the state of Oregon (as our mission statement says). Therefore, when I am at these events, I need to network and act accordingly to make sure that I'm supporting sponsor relations, board member relations, and in general making sure I am representing the organization to the best of my abilities. And I think that's directly applicable to my role at Ankrom, that when I am at work events or gatherings, I am a representative for Ankrom.
Q: How are you, your partner, and your dog going to unwind after finishing this year?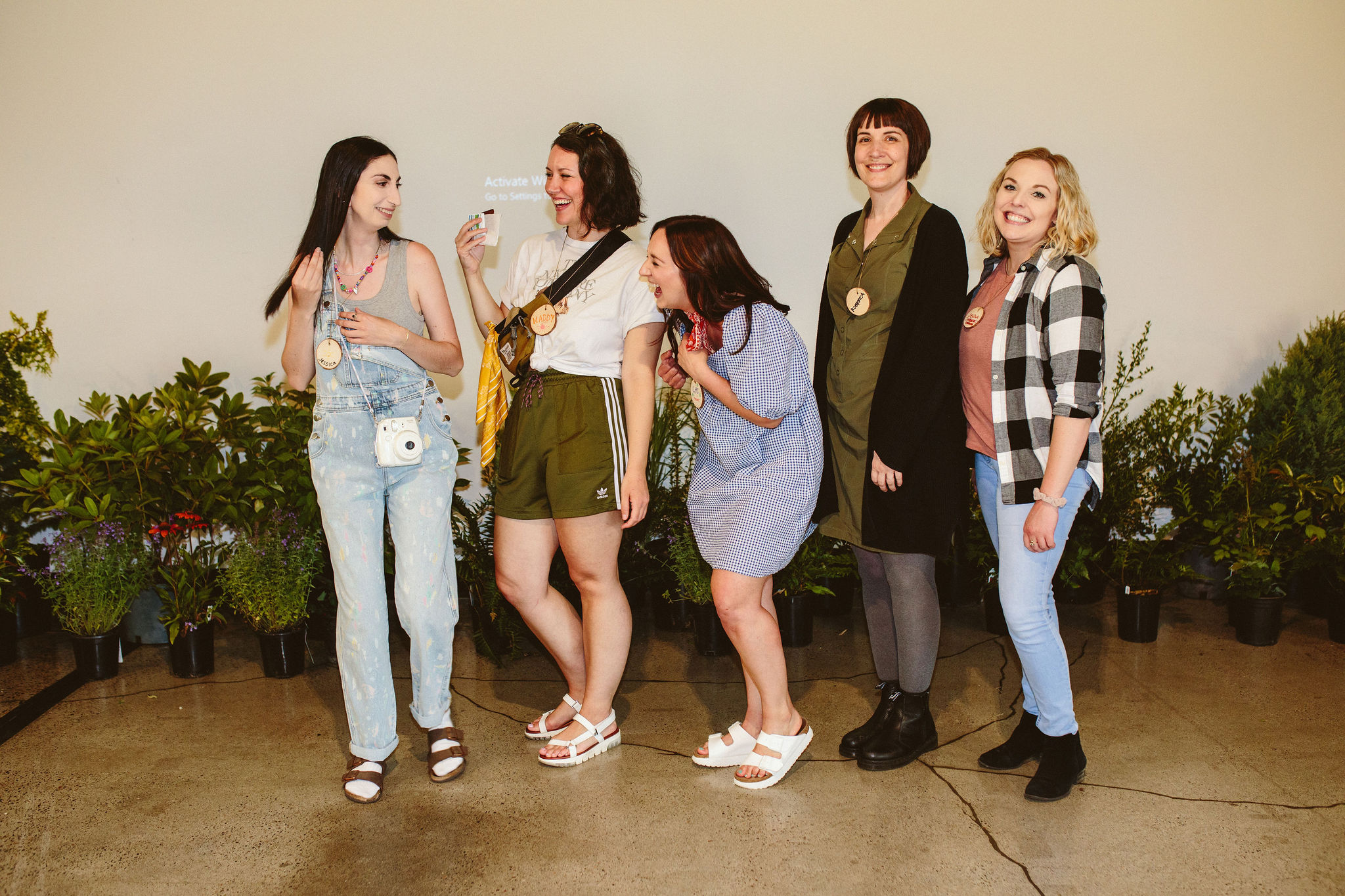 A: We have already taken and planned a few trips to get more quality time together! We took our girl Millie (dog daughter) on her first camping trip a few weeks ago – Millie even SUP'd for the first time. And then in October after the Design Excellence Awards are done, Jacob (partner) and I booked a week trip to Sedona, AZ. We haven't been on a long trip since I became President, so we're going to take a helicopter tour of the Grand Canyon, go hiking, mountain biking, go to a spa, enjoy some wineries, and eat some yummy food.
Also, since I will now have free time, Jacob bought me ceramics lessons at a local pottery studio. I am excited to pretend I am on The Great Pottery Throw Down!
Thank you, Clare, for an amazing year- I've loved watching you be the President with such grace and honesty, both as a colleague and as an IIDA board member!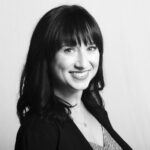 Clare Goddard, Senior Associate Interior Designer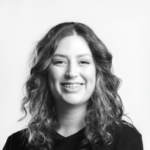 Emily Feicht, Interior Designer
FILTER
SEARCH
This search form (with id 2) does not exist!
Getting Involved in the Interior Design Industry
August 1, 2023
The Benefits of Joining the IIDA
Three members of our interiors department, Roberta Pennington, Clare Goddard and Jessica Kirshner, discuss their experience with the International Interior Design Association (IIDA) and how their involvement in the organization has propelled their professional careers. 

Left to right: Jessica Kirshner, Maddy Gorman, Clare Goddard, Roberta Pennington, and Jenna Mogstad at an IIDA event
Q: What's your experience with IIDA? How were you involved?  
Roberta: I have been an IIDA member since graduating (the second time) in 2001. My first event was an awards breakfast at the Governor Hotel in PDX also in 2001; I didn't know anyone, but the Members were super friendly and welcoming.  
I attended MANY events consequently then stepped up my volunteer time to the Board in 2009. I dove into the President Elect role during a time when Members, including myself, did not have jobs. IIDA gave me the stability and connection I was missing during the year I was unemployed.  
After my Presidency, I stayed on as a Chapter Advisor and most recently came back to serve on the Board with the Advocacy team. I've been involved in one way or another with finding legal recognition for commercial interior design in Oregon since 2003, and I want to continue to be a part of the momentum gaining speed nationally. It's an exciting time for interior designers on the legal front. 
Clare: I have been involved on the board for a little under 5 years (started October of 2018) first as the VP of Communications and then moved into President-Elect/President/Past President roles.  
Jessica: I started with IIDA in college, I was on the student board as the fundraising chair. Once I graduated and was hired on full time at AM, I joined the Oregon Chapter Board as the Director of Social Media and I have held this position for the past 2 years.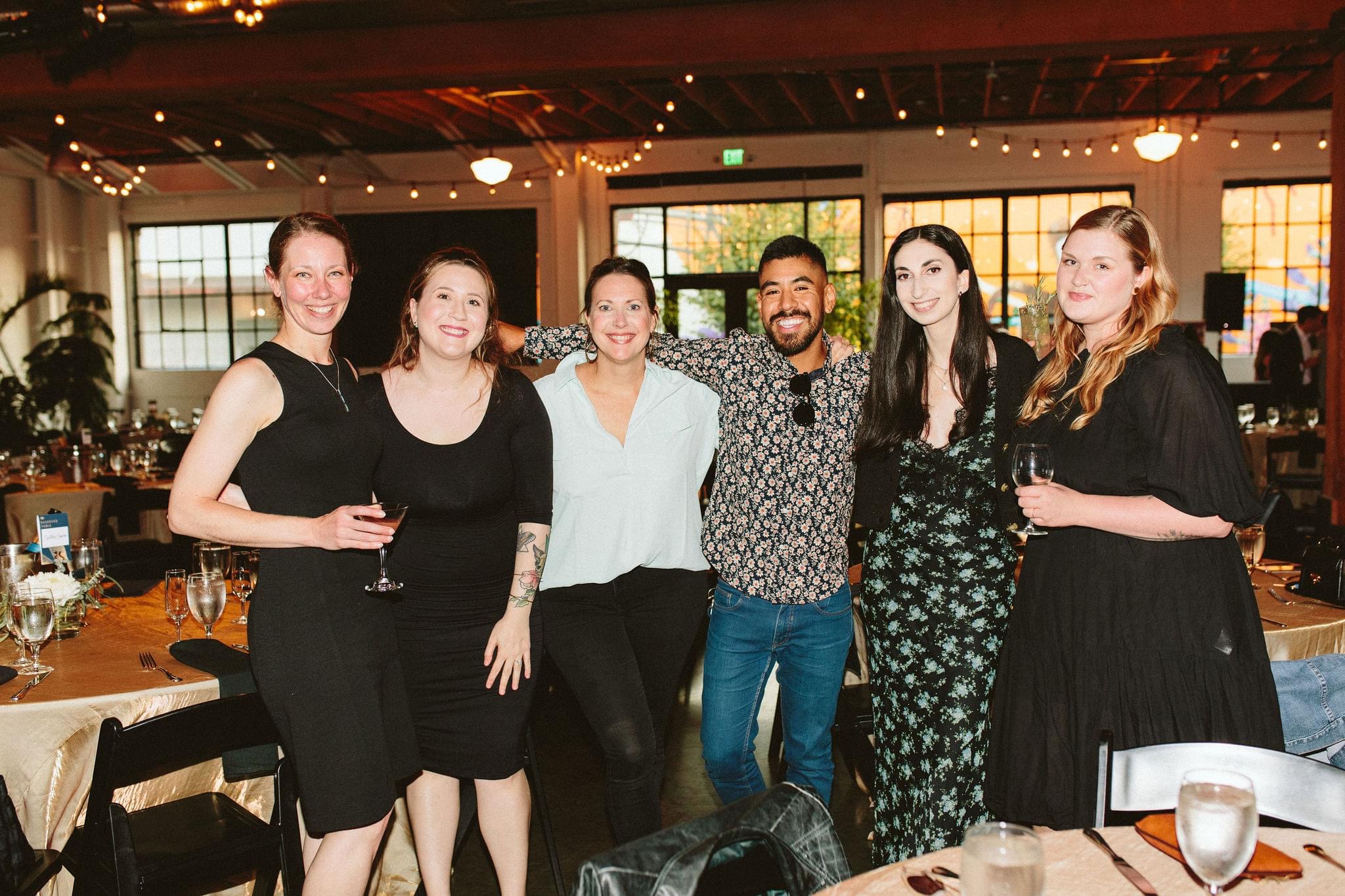 Q: How did membership in IIDA benefit you professionally? 
Roberta: Networking! I can go anywhere locally and nationally, and a complete network of design leaders are available to tap.  
I became much more active during the Recession in 2009 when I stepped up to be President-Elect. The network of people on the Board were instrumental in getting my name to the top of a list of persons to hire when firms were not hiring. I'm very grateful to this group. 
I also got to know women in the profession who were and still are my mentors and friends. Their experiences showed me having a child does not mean the end of my career. Women don't have to "act like a man" to be taken serious. Speaking my mind does not make me a "bitch." AND: I'm a very entertaining public speaker. Very liberating. 
Clare: Prior to joining the board (and when I was in San Diego), I credit IIDA with connecting me to potential employers and creating a sense of community in a city where I knew no one. Joining the board here in Oregon has greatly improved my leadership and delegation skills. It has also helped me to create a sense of community here in Portland, beyond AM. I consider it a privilege to have served this design community on the board in helping to be the face of interior design for the state of Oregon. Being part of the board, in any capacity, is how I give back to the profession that I am so passionate about.  
Jessica: I have been able to attend countless events that have both inspired me and helped me professionally. These ranged from forums to socials. Each event hitting on a different and important topic in our industry. It has also been a great networking opportunity that has allowed me to connect with people I wouldn't have met otherwise.  

Q: What's your most memorable moment from your time in IIDA? 
Roberta: A standing ovation at the Annual Celebration 2010 at Ziba. I delivered my incoming President speech. I wasn't sure I was coming in with the right message; that being "We're not dead; we will get thru this Recession somehow."  When the room of people stood up, clapped, and cheered, I knew I was going to be okay. The CEO of IIDA National was there and told me she would never go on after me again. A real head-swelling moment. 
Clare: That has to be the CLCs (Chapter Leaders Conferences) held in Chicago and regionally. I love getting to connect with leaders from other chapters across the US! It was amazing to learn from others and to make new friends. The CLCs will be what I miss the most post-presidency. 
Jessica: I don't necessarily have a specific moment but getting to serve on board with such amazing people has been so motivating. It's helped me to grow in so many ways. I'm so thankful to have been on the board.  

Q: How did AM support your involvement?  
Roberta: In my Board involvement, AM has reimbursed annual dues as well as allocated time for volunteering. My current role as VP of Advocacy means I'm spending time meeting with committees, legislators, consultants, and peers often. I can keep my PTO for actual vacation time. 
AM has also been an annual sponsor to the Chapter every year an employee has served on the Board. That sponsorship is instrumental in keeping the Chapter going. 
Leadership has also written letters to legislators during recent pushes for legal recognition of interior design. This small act shows the value AM places on my education, experience, the NCIDQ, and what I bring to the table as a commercial interior designer.  
Clare: AM is one of the more supportive firms in the state. They not only encourage employees to be on the board, but back up that support by paying for IIDA membership and providing 2 paid hours per week for board tasks for those serving on the board. I count myself very lucky to have such a supportive firm.  
Also, I think because of that support, Ankrom has had consistently the highest number of people serving on the board (this past year, there were five AM'ers on the board). We always joke that House Ankrom is taking over. Additionally, not only has AM supported individual board members, but they have also lent us the office for multiple board retreats and board events. 
Jessica: AM was completely supportive throughout my time on the board, as well as everyone else in the interiors department who was on the board. The interiors leadership team encouraged us to attend IIDA meetings and events and would even show up to events in support.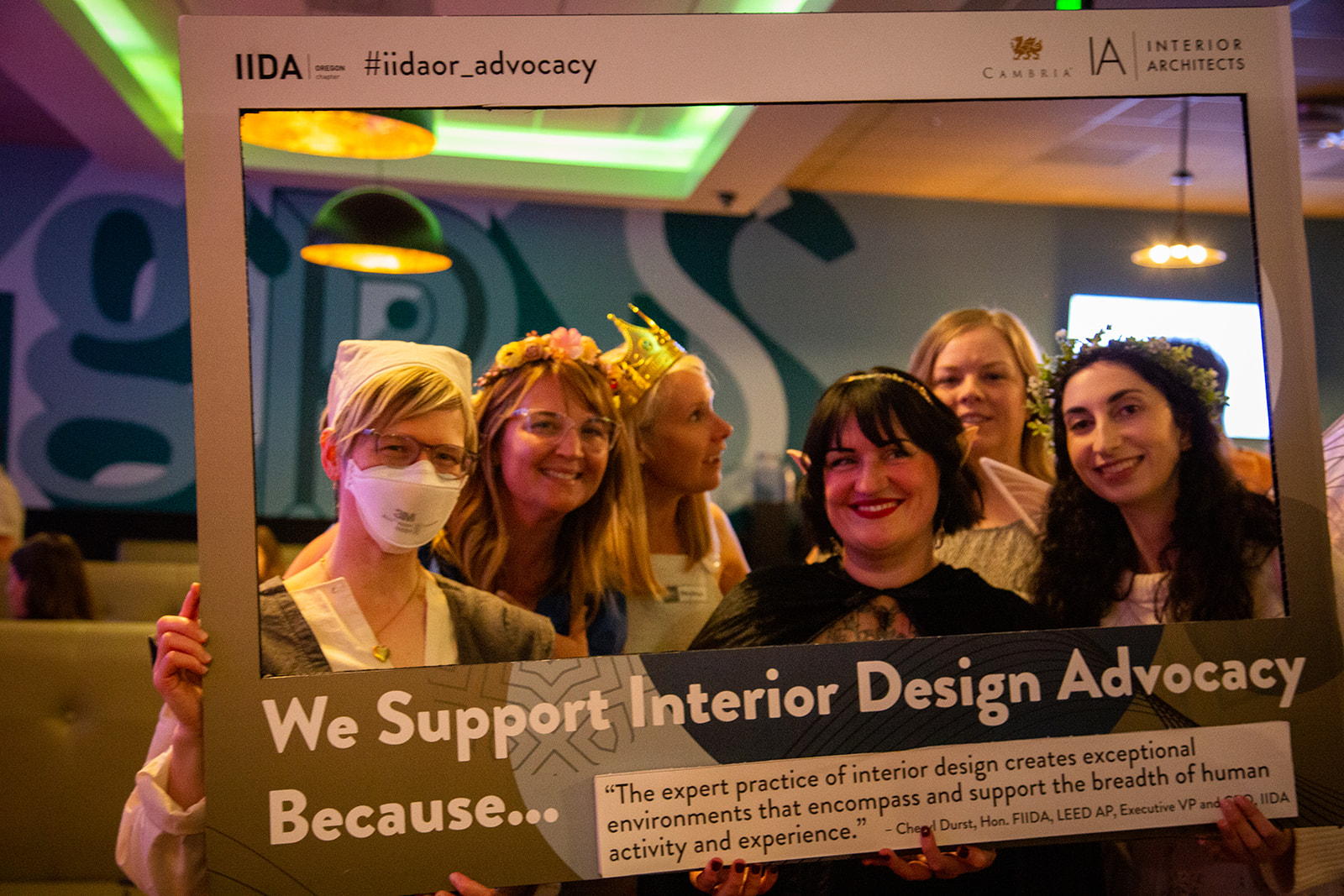 FILTER
SEARCH
This search form (with id 2) does not exist!
Discussing Pride with Dave Heater
August 1, 2023
AM President Dave Heater talks to Dani Murphy about Pride.
FILTER
SEARCH
This search form (with id 2) does not exist!