November 17, 2022
This Girl is on Fire
Ankrom Moisan takes our Hows very seriously. Our Hows are the values by which we work and play. This post explores Be Yourself and is one of a six-part series that touches on our Hows and the way they come to life at AM. Stay tuned for future blog posts revealing more about AM's Hows.
Celebrating Roberta Pennington and her Influences on Interior Design
Ankrom Moisan takes our Hows very seriously. Our Hows are the values by which we work and play. This post explores Be Yourself and is one of a six-part series that touches on our Hows and the way they come to life at AM. Stay tuned for future blog posts revealing more about AM's Hows.
In the Fall of 2021, we proudly announced on social media that Roberta Pennington, NCIDQ was awarded the Legacy Award for the 2021 IIDA Oregon Design Excellence Awards.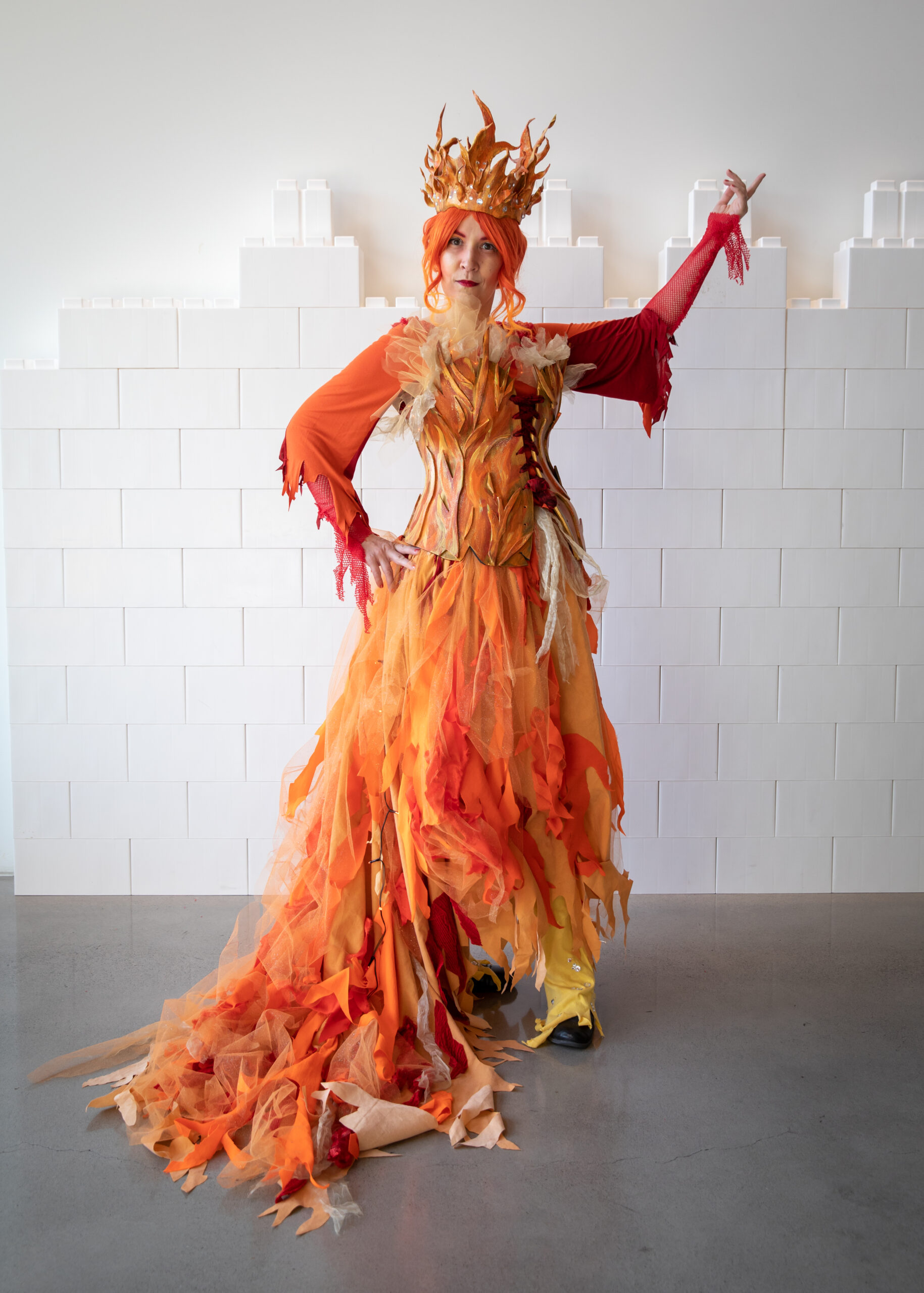 Since arriving in Portland over 20 years ago, Roberta has been a leading advocate for the interior design profession, having served many terms on both IDC Oregon and IIDA Oregon Chapter Boards as a voice for interior design advocacy all over the United States. Her colleagues credit her with possessing vast knowledge and contagious enthusiasm, bringing excitement, and understanding to legislative efforts. Roberta puts a fun spin on everyday advocacy, hosting a podcast that dissects movies and TV shows featuring interior designers, and discussing how they do or do not represent the reality of the profession.
Over the years, Roberta has touched many lives through mentorship and community involvement. She helped develop a mentorship program within Ankrom Moisan, which was successfully adopted across all three offices. She is credited with having a management style that fosters immense and rapid growth in junior designers and making everyone she works with feel valued. She openly shares her personal and professional experiences with others, helping our design community to know we're in this together. Her personal stories bring levity to a seemingly serious, deadline and deals driven industry.
The testimony of those who nominated Roberta for this award in excellence is compelling. From many sources it has been made clear that Roberta is constantly stepping up and helping when needed. That she is dependable and responsible, and always stays true to herself, maintaining a rare authenticity. She embodies everything a leader should be.
With a theatrical background, Roberta brings big ideas to the table and loves to dream of the impossible and work to make it a reality. She also wants everyone to be heard and never shuts anyone down. No idea is a bad idea to her; she welcomes all with enthusiasm and helps to understand why it would or wouldn't work for a project. Her experience in set design and theatre, her sharp wit and legendary sense of humor, and her myriad of extracurricular interests keep her busy. These inform her design directions, and she brings a truly unique perspective to every project she works on. Roberta is an active advocate for interior design. She can whip out her elevator speech to explain to anyone what commercial interior designers do day-to-day and overall. She's a great role model for how to communicate the importance of the role in the industry.
Roberta hails from Youngstown, OH and is proud of her upbringing. When a childhood friend announced that he was hoping to open a community theatre in her hometown, she dove into action. She assisted him with selecting a site and campaigned to the Executive Leadership Committee at Ankrom for use of our VIZ Team Services so that this project could have top tier 3D renderings for their community outreach and funding programs. This project is currently underway.
Roberta is the Geek in the details of interior design. She loves BOMA, egress calculations, technical details, and code compliance. She is exceptionally educated and experienced in these areas. These interior design skillsets provide great contrast to the universal myth that interior designers' only skill is to "pick out" finishes. Roberta takes every chance she can to challenge the many misconceptions of the interior design industry, through conversation, podcasts, educational campaigns, advocacy and leadership. She slays misconceptions with her quit wit, expertise and signature charm. Through seeing commercial interior design as having an impact on the humans that interact with the spaces that we create, she is forever a spokesperson for design, its importance and the impact it has on our community.
Roberta has clearly impacted the industry by inspiring those around her and has already made an indelible difference to the profession of Interior Design, as well as to the people she encounters in her advocacy and playful approach to life.
View her IIDA Oregon Chapter video feature and be sure to check out her podcast @starchitectspodcast.
content provided by IIDA Oregon Chapter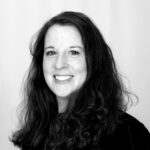 edited by Kerstyn Smith Olson, Marketing Coordinator
FILTER
SEARCH
This search form (with id 2) does not exist!
The Principles of Cost Cutting
October 21, 2022
A Conversation with Michael Bonn, Principal
Q. What's your top piece of advice for clients and the entire project team regarding cost efficient design?
A. The most important thing when you're taking a hard look at cost-efficient design is building a strong, committed team. The owner can really help drive the ship by building a team that will support the goals that they're advocating for. So, when they bring on a design team or a general contractor, it should be with a clear instruction that this project is prioritizing cost containment and you've been selected to help lead us in that direction.
Q. What impact does site selection have on project costs?
A. It can be huge. Some sites are quite simple. They're flat, they're unencumbered, they don't have any nasty soil conditions, they don't have any onerous zoning requirements. They don't have a complicated design overlay. And then there are sites that are just the opposite. Maybe they have a lot of topography and require a subgrade system to get a buildable foundation for the building.
They might have really contaminated soil that requires a lot of upfront costs. If it's in a historic district, there's historic design overlays. Other design overlay districts require extra jurisdictional review. Anything that takes extra time, extra effort, extra coordination just creates extra work and stretches out the design schedule, which is going to cost the project more money at no significant benefit to the end-user or the developer.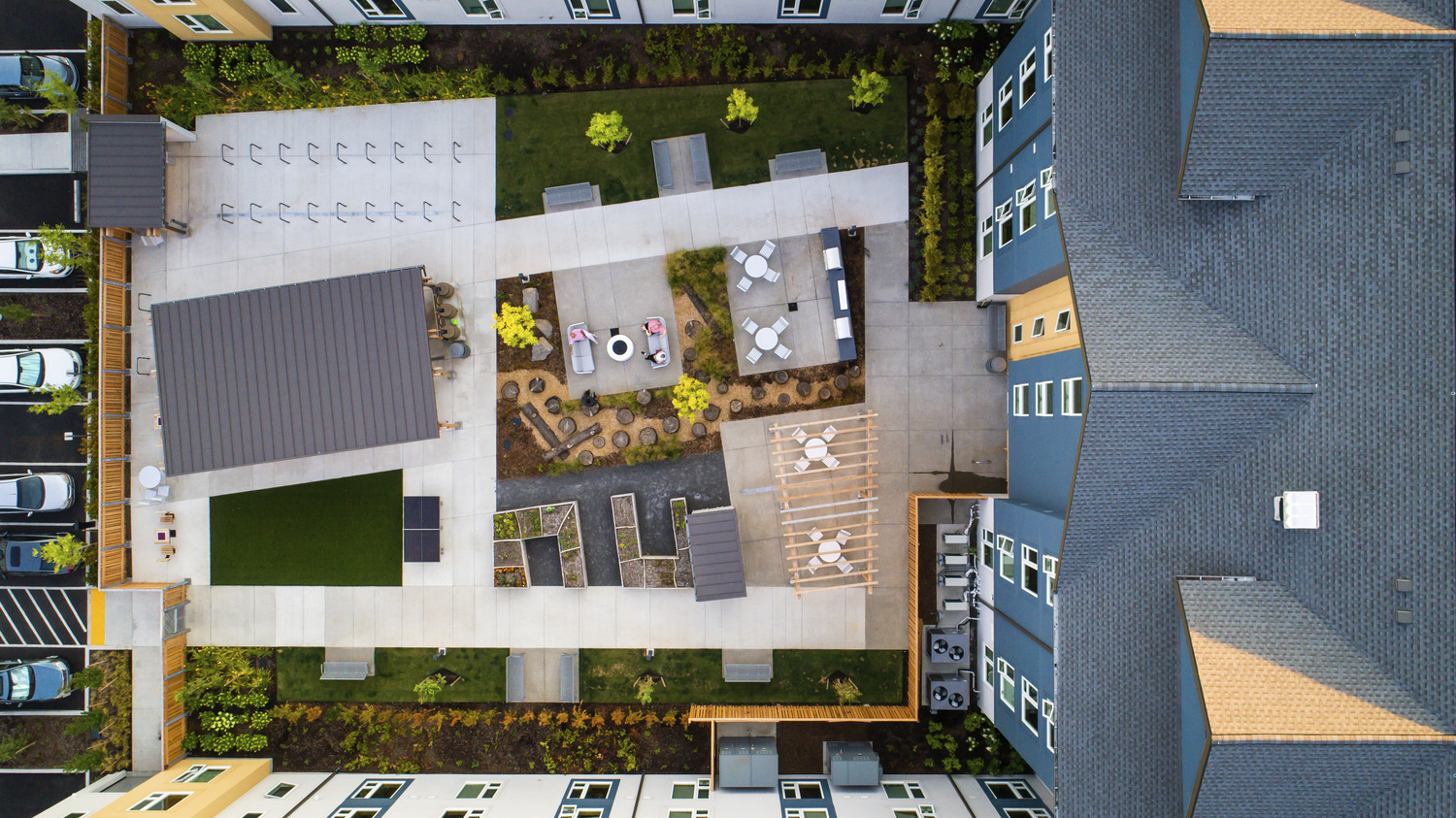 Q. Is it possible to have elevated design while also reducing costs?
A. I know it sounds like it could be an oxymoron, but YES! We know we need to approach the project from a cost containment standpoint, and we want to have design at the forefront of every decision we make. It's not cost containment first, design second; they should be parallel goals. We can still do excellent design and use those constraints around cost containment as a driving force for our creativity. How we can be creative within the constraints of cost containment – and letting that be our design challenge.
Q. What have you learned about designing efficient units in a way that prioritizes cost containment?
A. One of the biggest things is to design the units with as few variations as possible. We would minimize the number of unit types and then design each of those unit types as efficiently as possible. We also start by asking the question, How small can we make the unit and still make it livable and dignified and usable? The simple truth is square-footage costs money.
On Wy'East Plaza, we built a full-size one-bedroom mockup and loaded it with furniture and people and cabinets and asked, Is this too small? Okay, let's move the wall out by 12" or 24". How about now?
Once we felt like we'd found the lowest comfortable size by reducing the square footage we worked to put the whole building on a 24-inch module. This works really well with the scale of building materials. Then we worked to minimize inside and outside corners within the unit, each little moved saved. We tried to minimize the number of doors to reduce purchase and install time. so that there's a door into the bedroom, a door to the bathroom and that's it.
Q. How do materials and components factor in to cost cutting?
A. It's important to work around standard material sizing from the industry so there's not a lot of material waste and not a lot of cutting and fitting for the folks forming the concrete, the framing contractor, the drywall contractor, etc.
If everything's designed around those material modules there's less waste so they're not having to buy as much overage. Then, you can take it more to the procurement level like, Are we buying materials that are locally sourced? Is the brick coming from Oregon versus Ohio? We look for those kinds of efficiencies wherever we can get them.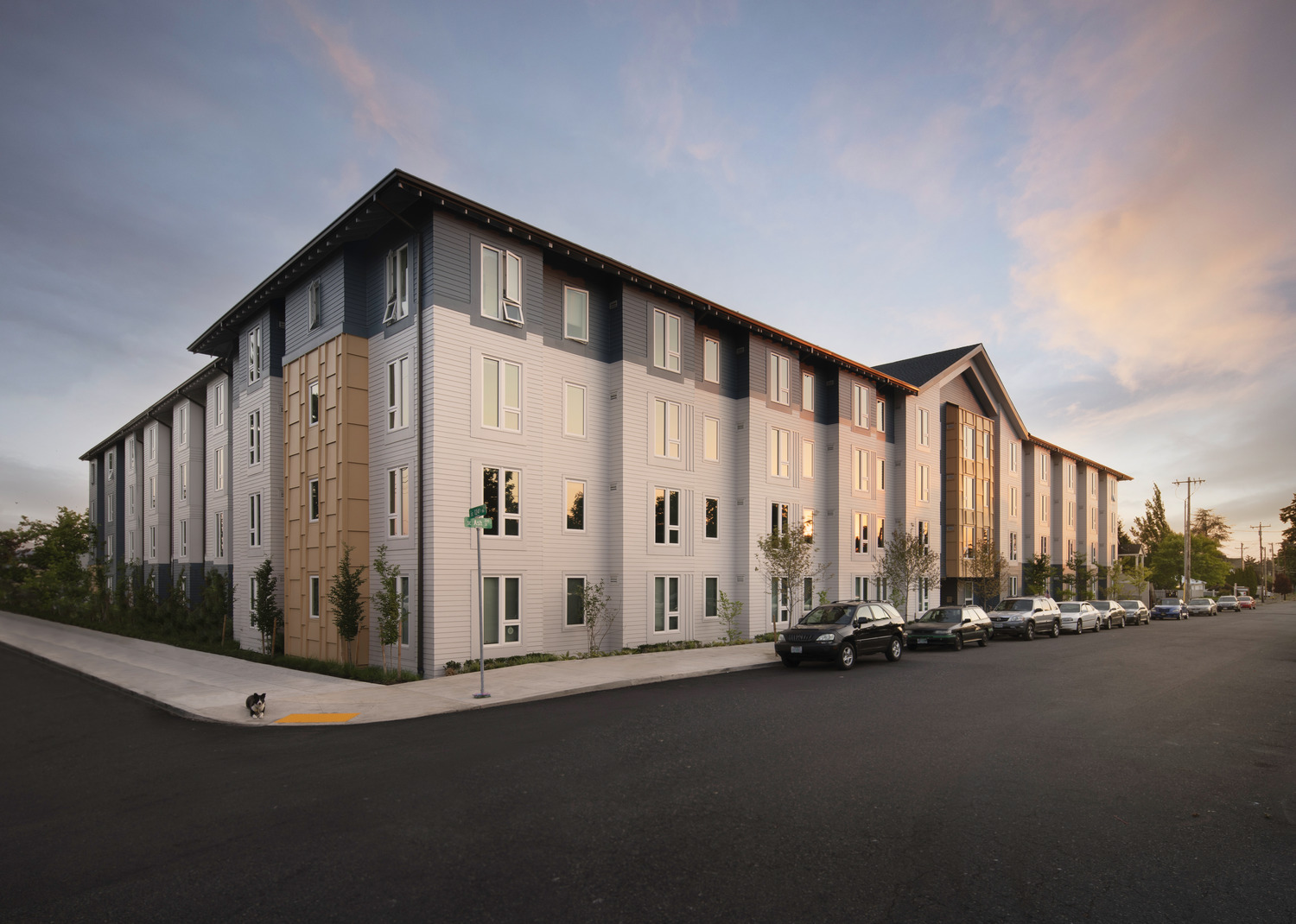 Q. Can you talk about leveraging the expertise of subcontractors. And how can their knowledge and experience help ensure design efficiency?
A. This is hugely impactful. How to do that is a trick that falls on a quality established general contractor, who has a lot of existing relationships with quality subcontractors. Those relationships can be leveraged to get subs to participate in the early design work not yet knowing whether they've won the bid.
Once you get the subcontractors engaged in the design process, then you start asking them, What would a building look like that has the most efficient plumbing system? What would a building look like that has the most efficient HVAC distribution system? If you could put your electrical room anywhere in the building to be the most efficient to install, and purchase equipment for, where would that be? If we do the roof this way is it more complicated than if we do it this way? What if you were king or queen for the day? And then you just listen. Really, nobody knows more about how buildings go together than the people who are on the job site doing the work, so it's great if you can harness all that practical experience.
Q. What have you learned about setting a project up for successful approval during the design review process?
A. Well, one way to look at it is that we have to be humble designers. What I mean by that is if we design something and hope to get approval for it because it doesn't exactly match the zoning or the design overlay requirements, and we're going to have to ask for special compensation for a design move that we think is important but doesn't match what's allowed, then we've put another encumbrance on the project that's going to cost time and money to resolve. So, we try to leverage our creative design abilities to do the best building we can within the existing set of approved design criteria. If we're in a zone that has a particular set of design overlays, then we need to just work within those constraints and not try to use this project to flex our most impressive design edginess.
Click to read and download the Seven Principles of Cost Efficient Design, assembled in partnership with Walsh Construction and Reach Community Development.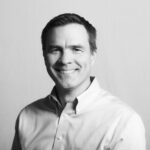 Michael Bonn, Principal
FILTER
SEARCH
This search form (with id 2) does not exist!
Living Our Hows (2 of 6): Have Fun with It
October 12, 2022
Working Playfully
Ankrom Moisan takes our Hows very seriously. Our Hows are the values by which we work and play. This post explores Have Fun with It and is one of a six-part series that touches on our Hows and the way they come to life at AM. Stay tuned for future blog posts revealing more about AM's Hows.
Roberta Pennington, Senior Associate Interior Designer at Ankrom Moisan, also currently holds the title of Vice President of Advocacy of the IIDA Oregon Chapter, as well as the illustrious honor of Judges Choice at Rose City Comic Con Cosplay Contest. Roberta has been involved in IIDA for quite a while; a dozen years ago she was President of the Oregon Chapter, and in the intervening years she has forged many connections and continues to advocate for better legislation for the Interior Designer profession. She is passionate about the spirit of collaboration, solving problems, and doing it with flair.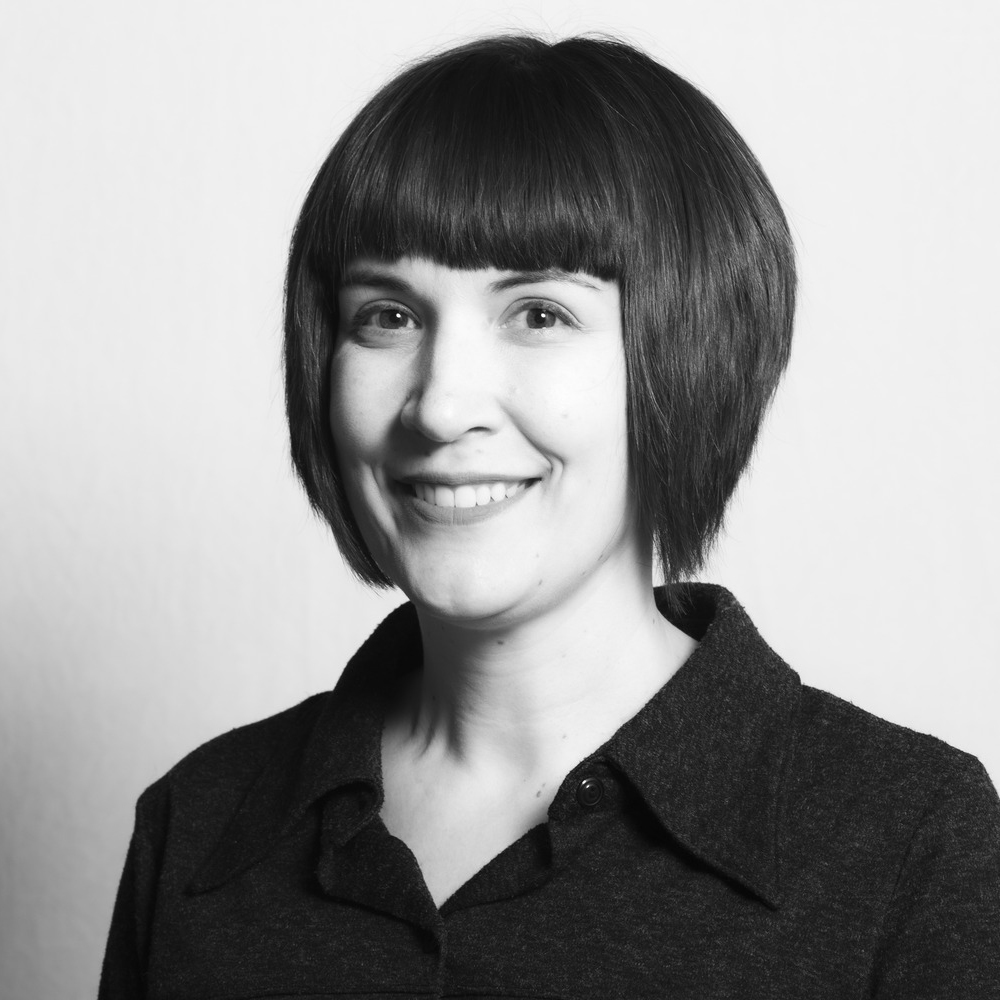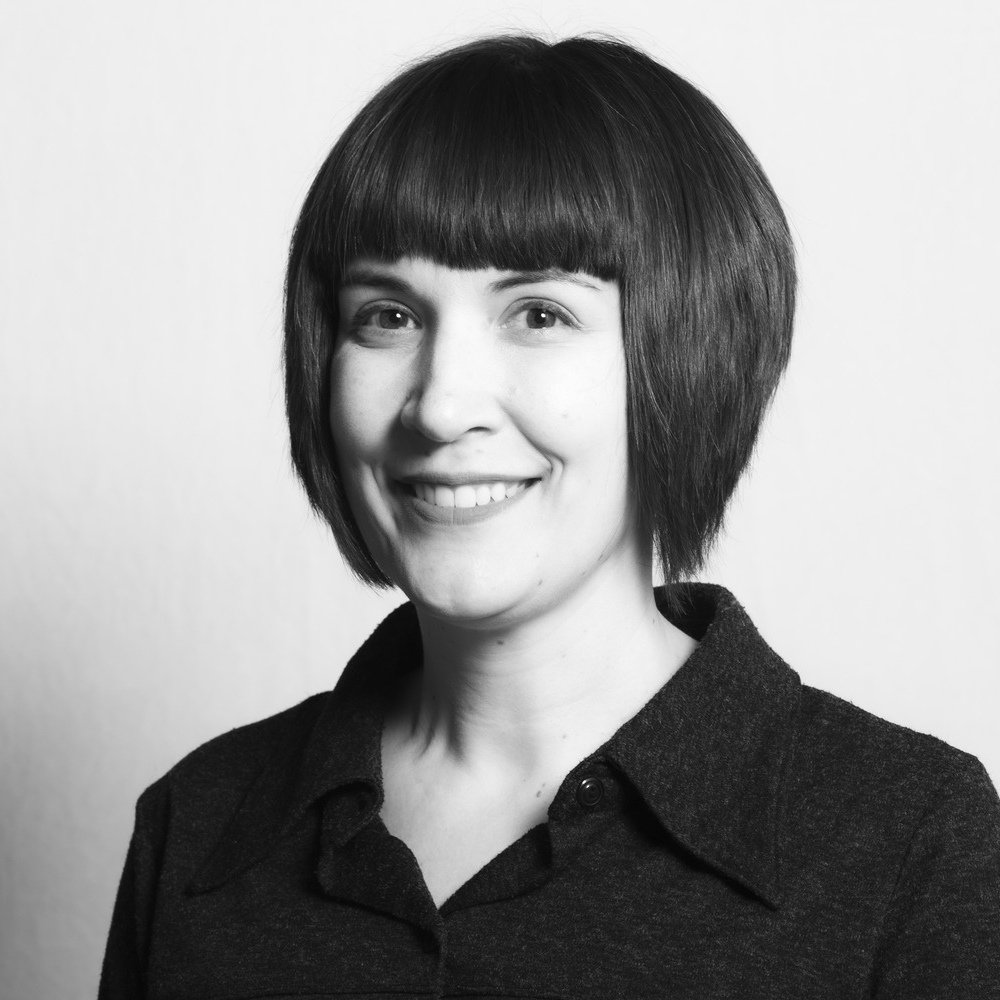 Roberta Pennington, NCIDQ, Senior Associate
Roberta used to do theatre set design where she earned a scrappy, can-do, go-get-em attitude that has translated quite well to her career with interior design. She prides herself on her spry professional reflexes, and ability to maintain a friendly, approachable, and collaborative attitude, especially when drumming up interest and activism for her chosen vocation. While the ofttimes heavy subjects of laws, law-making and legislation can be overwhelming and at times dry, Roberta has found that the advocacy that she's so passionate about brings folks together, and that the Oregon Chapter is a unique bunch. Sandwiched between two large chapters of WA/ID/MO/AK/BC and Northern and Southern CA, the Oregon Chapter is unapologetically themselves, different from the rest. Similar to AM the Oregon Chapter promotes fun and people connection in their pursuits.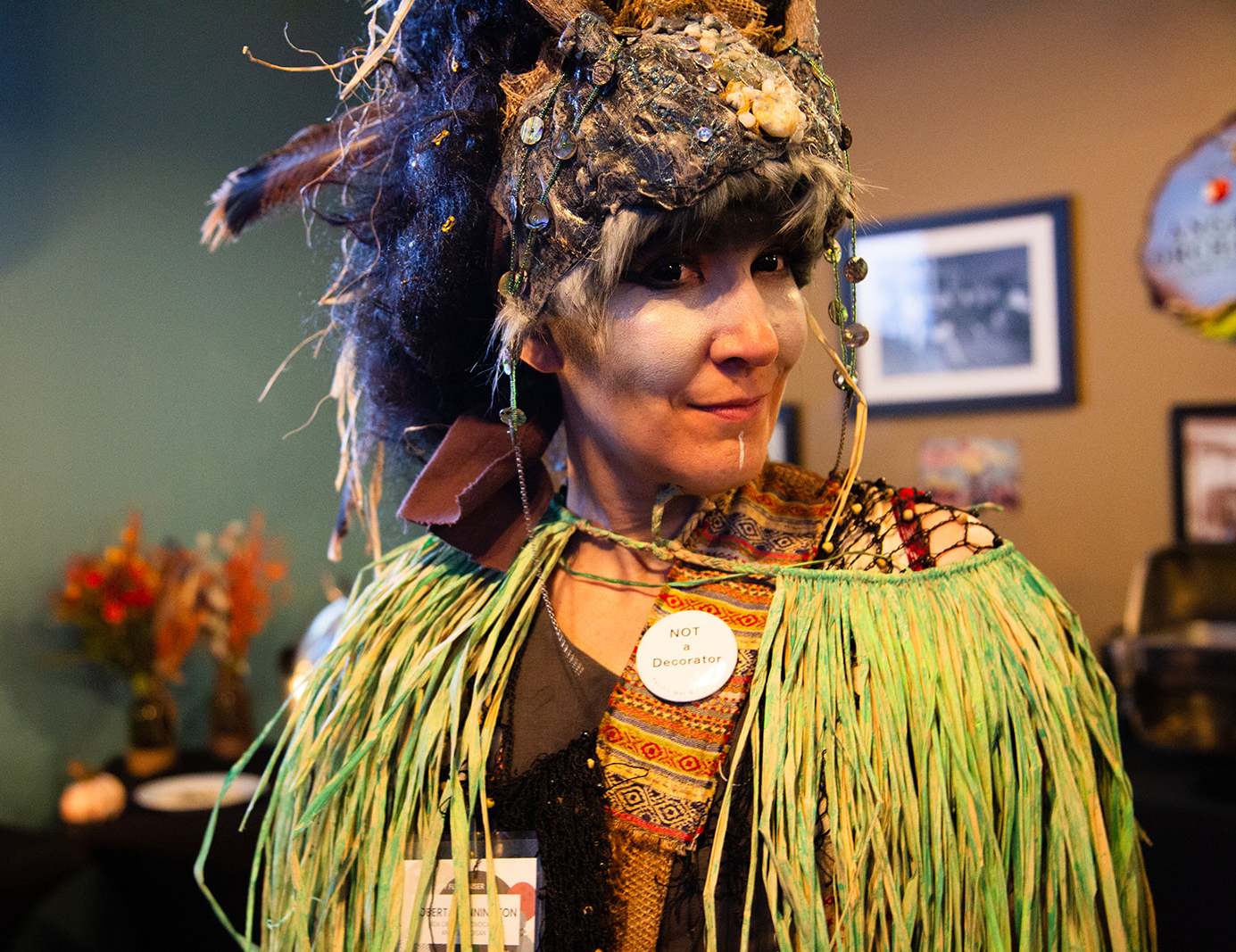 Roberta Pennington in her skogsra costume
Case in point, recently Roberta was at the helm of the IIDA advocacy fundraiser, Once Upon a Time… We Bowled! at a local bowling alley in Southeast Portland. IIDA members got together to raise funds for the advocacy of interior design regulation and legislation. Members donned their favorite fairytale and fantasy-themed costumes (think Ren Faire, and Comic Con), enjoyed good food, great company and bowled frames together. There was a large raffle, community, and much camaraderie with colleagues. Roberta enjoyed the connections she was making and renewing and mingling while dressed in her skogsra costume. There was a large picture frame photo op, where participants showed off their best costumes and their advocacy support with signs with slogans like "We Support Interior Design Advocacy Because…" with an invitation to fill in the blank. There was a legislator lookup station where stamped postcards to state representatives were provided, since local politics are of the upmost importance when trying to affect change. This event proved to be a quirky blast; hugely successful in community outreach and advocacy, fun had by all.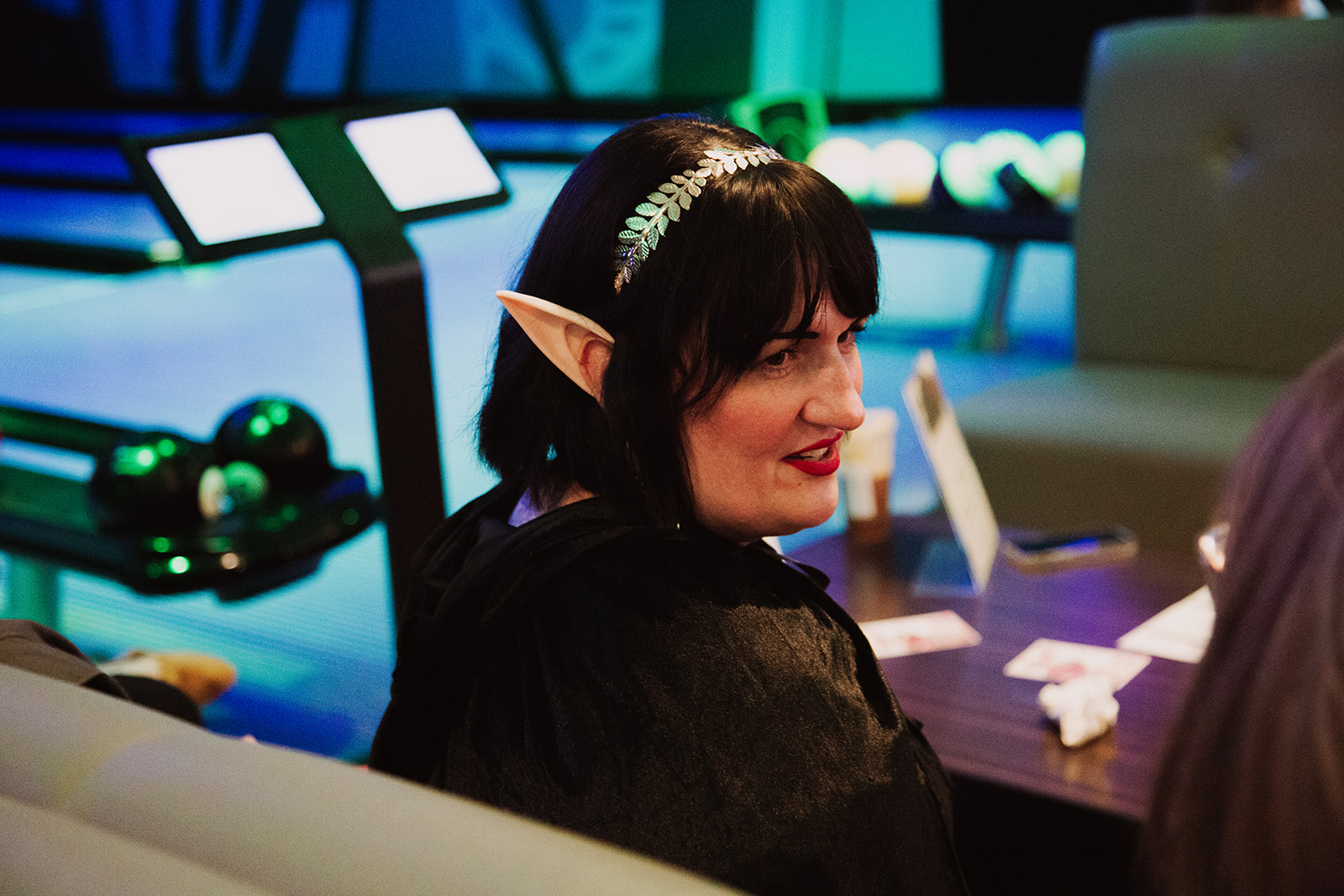 A designer sporting elf ears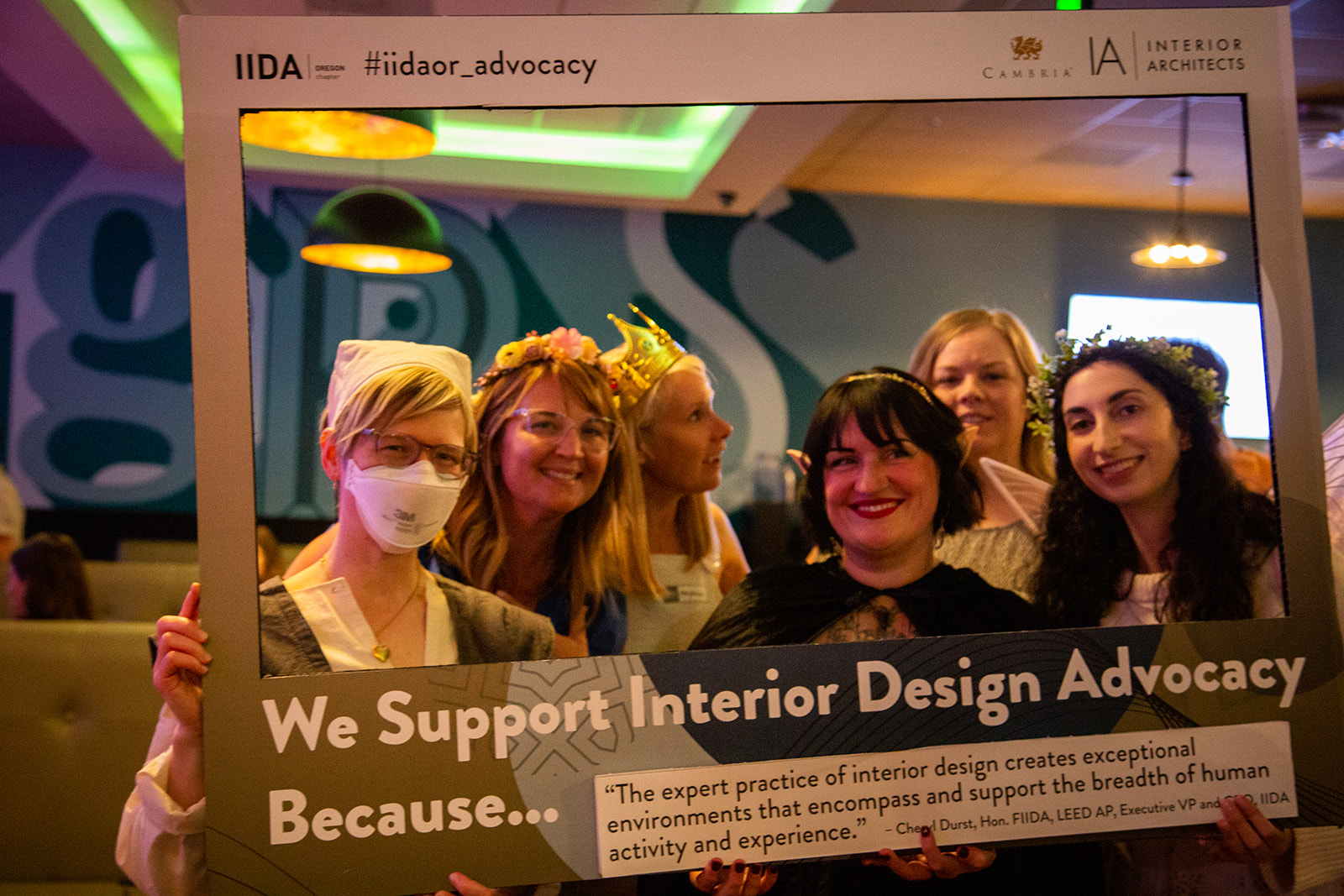 Interior design advocates unite!
All this to say, Roberta embodies the value of Have Fun with It in many facets of her life. You too may create opportunities to dress as a fairytale creature in your professional life.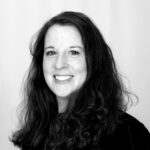 by Kerstyn Smith Olson, Marketing Coordinator
FILTER
SEARCH
This search form (with id 2) does not exist!