September 11, 2023
Findings from NeoCon and Milan Design Week 2023
Commercial design trade shows and exhibitions, NeoCon and Milan Design Week, both took place recently, showcasing the latest interior design trends. Ankrom Moisan interior designers Jenna Mogstad and Clare Goddard were able to make an in-person appearance at NeoCon while our material librarians Rian Macleod and Liza Meek kept a close eye on what was happening at Milan Design Week. Our team took plenty of notes and have reported back to share the top design trends and takeaways from both events that we expect to see more of in the coming year —from color palettes to furniture trends.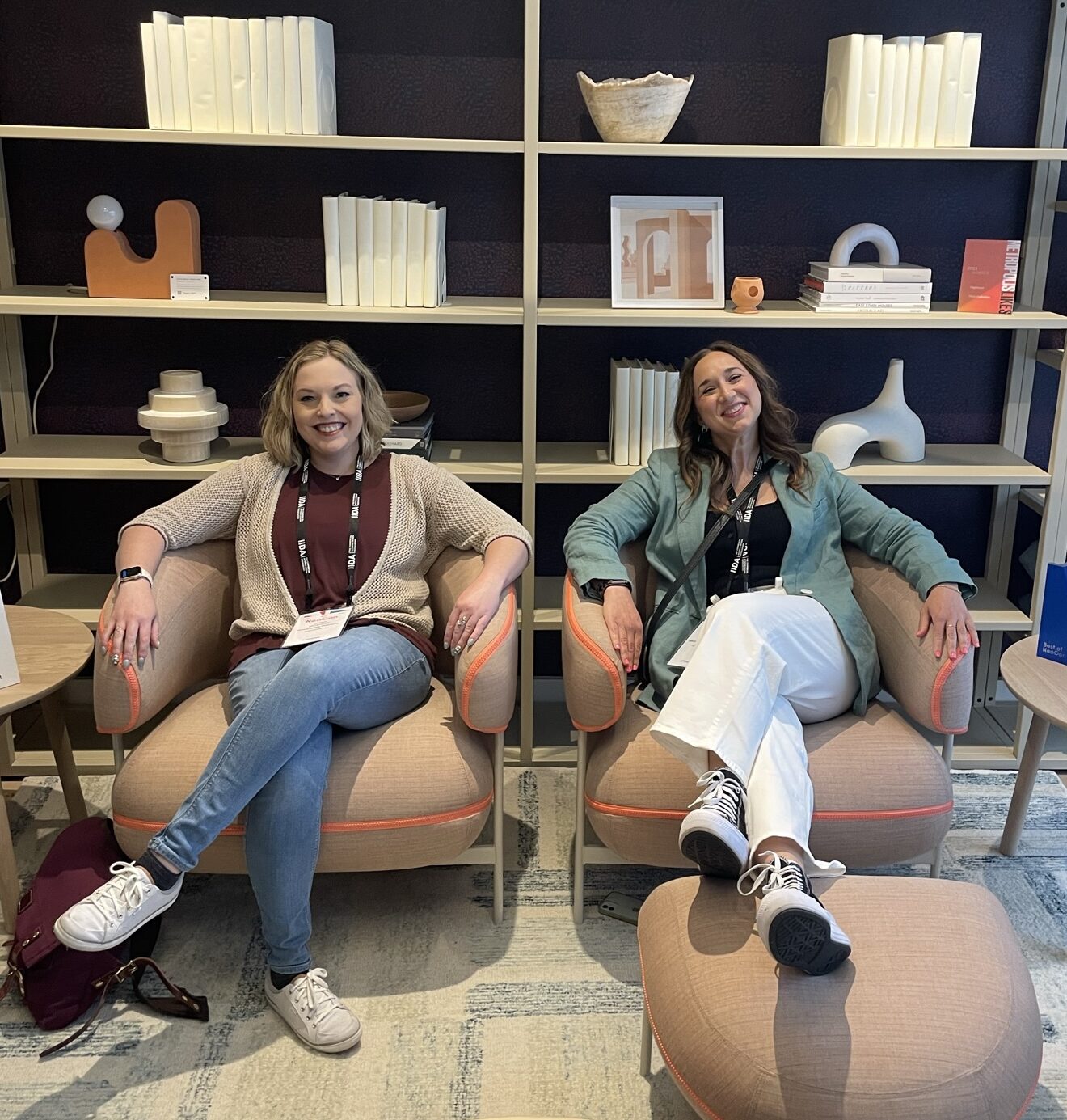 Clare and Jenna at NeoCon 2023.

Reporting back with the top design trends from NeoCon, Clare and Jenna observed new developments in designing for purpose. The two designers noticed shifts in everything from flexibility and connection to collaboration and sustainability.
Flexibility and Playfulness
NeoCon demonstrated new ways of thinking about flexibility and playfulness. Traveling furniture designed to be revised and reshaped to suit today's hybrid schemes, where different teams occupy an office on rotating days, highlighted the significance of fluidity and multi-purpose design in today's post-pandemic world.

Connection and Disconnection
Another design innovation stemming from the fallout of the pandemic – as well as breakthroughs in automation – centers on connection and disconnection. While we move towards an increased pace of technological advancement, the desire for a human touch is growing. Equity in connection while optimizing all views and participants is extremely important in this regard.

Collaboration Fatigue 
Another concern is collaboration fatigue, which is the idea that people may tire themselves out through too much collaboration without an impactful increase in productivity. To combat this, there is a push for more private refuge spots and for more privacy in general in workspaces, the benefits of which are an increased ability to accommodate heads-down focus work and a boost in productivity.


Sustainability
Sustainability was another hot topic at this year's NeoCon. One trend we noticed within the realm of sustainability was circularity and "behind the scenes partnerships." Items that are typically discarded, such as milk cartons and fashion textiles, are increasingly being reused and utilized in new products – whether they are by the same parent company or a different partner company that can make use of those materials. Products intended to be somewhat disposable are employing biodegradable materials to shorten their decomposition lifespan and reduce waste.
We also saw that brands are increasingly bringing their sustainability points to the foreground of their marketing. Selling points such as recyclability, repurposed materials, and carbon footprint were leveraged to increase brand and product affinity. Some of the product designs that were advertised in this manor were 3D-printed on demand, meaning that there is no excess product waste waiting to be purchased. Other products were created from biodegradable plant waste and other natural materials. In all cases, we saw a shift towards conscientious, sustainable designs that put the planet and the environment ahead of maximizing profits.


The insights discovered at Milan Design Week were equally exciting. Breaking down the top trends from the exhibition, Rian and Liza took note of new directions in materials, color trends, designs, as well as creative process innovations.
Material Transparency and Circularity
For use of materials, it is expected that claims of sustainability are credible. Transparency around the source of materials is essential. We noticed a celebration of timeless sustainability in circular supply chains and processes, meaning that materials are recovered and re-used in new products. Additionally, the focus on sustainability at the end of a product's life has led to an increase in the use of single-material structures, making it easier to repair and recycle them.

Juxtaposition: Earthy and Digital
Many of the surfaces we saw in the coverage of trends at Milan Design Week were digitally amplified with illuminated, glossy, cyber-inspired finishes. Juxtaposed textures in woven and braided natural materials, as well as basketing, highlighted earthly delights. Soft, cozy fabrics were very popular as well, mostly made from sheepskin, boucle, and other shaggy textures.


Vintage-Inspired Palettes
Color was another big trend this year. The biggest movement we saw in this field was a resurgence of vintage-inspired palettes and patterns. Retro geometry straight out of the 80s was seen through a surge of digital effects and dynamic finishes that feels new and captivating. The shapes, which are both futurist and graphic, are lively and loud. 70s-inspired tones such as warm, earthy neutrals and terra cotta were often combined with colors like red, yellow, orange, and blue.



Comfort and Curves
As for furniture design, there were three key trends that we noticed. Curves and voluptuous, evolving shapes were leaned on to promote comfort across product launches. Soft surfaces and quiet spaces enveloped chairs with generous proportions. Seating was also ergonomic. Wide arms were often draped over light frames to create airy silhouettes. Lastly, we saw the return of the uber-comfortable 70s-inspired conversation pit and other pit-style seating options that promote communal lounging.



Surreal Lighting
Lighting was another area of novelty, seen in stunning installations. Flexible adaptability for creating playful, somewhat surreal atmospheres made for an imaginative experience. Water-filled basins were used to create surface patterns with light and sound, similar to the liquid light shows popular during the psychedelic 60s.

Biophilia
Biophilic design was prevalent as an approach that emphasizes the connection between people and nature. The philosophy is that by bringing the outside in, design can promote wellbeing and creativity for end-users of a space.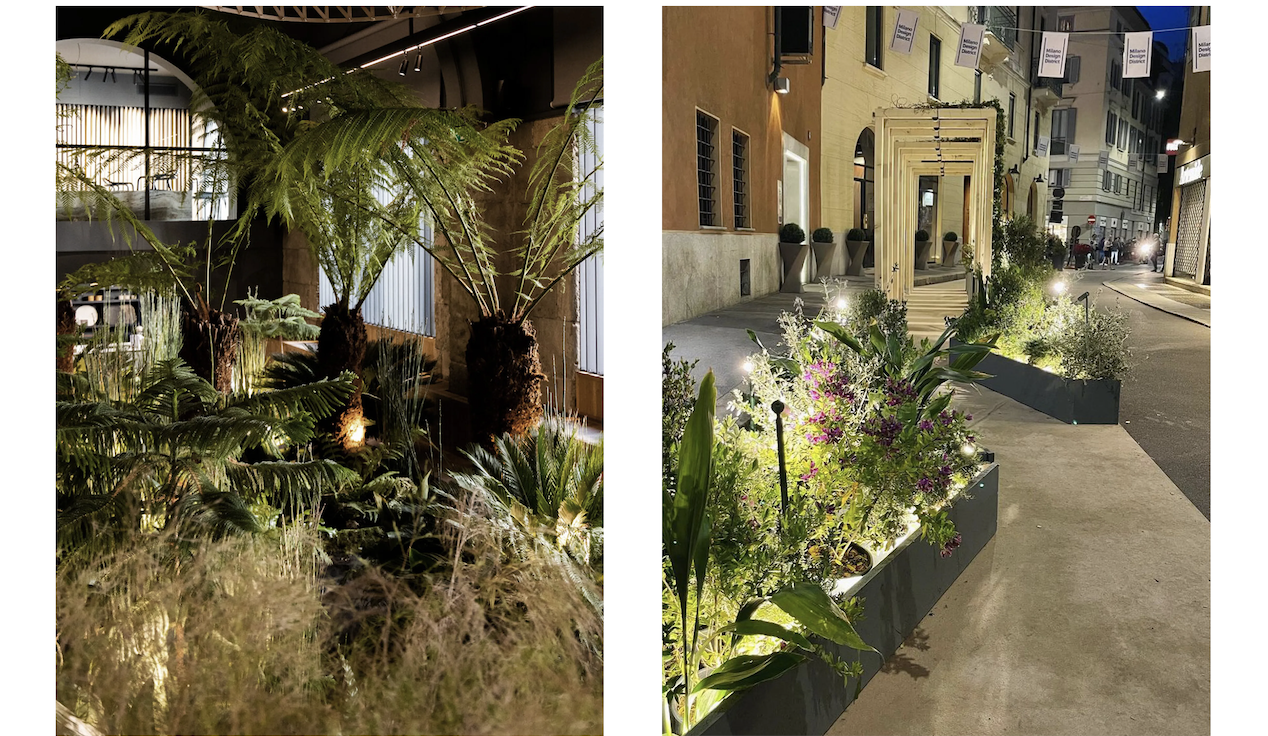 Embracing Technological Innovation
The industry innovations we saw at Milan Design week spanned everything from the natural to the computerized. Many breakthroughs were pioneered by machines. AI and 3D printing software were utilized in collaboration with the physical world to innovate new unique design approaches and solutions. For example, 3D printed stainless steel is lighter and requires much less energy to produce than typical stainless steel. Further exploration and creativity were unleashed by patterned silhouettes created by AI software.

If these trends from Milan Design Week and NeoCon 2023 are indicative of anything, it's that designers are looking ahead toward the future of technology and ecologically sustainable design, while taking inspiration from the shapes, forms, colors, and patterns of the past. At the terminus of future and past, design innovation is progressing by leaps and bounds. We are excited to see what comes next, and even more excited to be a part of the ongoing transformation of innovative design.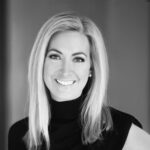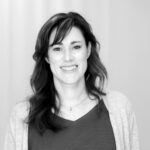 By Rian Macleod and Liza Meek, Materials Library Coordinators
FILTER
SEARCH
This search form (with id 2) does not exist!
Being Well
May 10, 2023
Holistic Approaches to Wellness in Urban Living
While physical health and fitness have been an important aspect of residential design for many years, it's only in the last 5-10 years that the language – and the thinking – has become more expansive. 
Wellness is the new watchword. It's not just a trend, but rather a powerful approach to residential planning, design, and programming that has the potential not only to improve your residents' lives, but your bottom line, driving demand and tenant loyalty.
Wellness, approached thoughtfully and executed with purpose, is more than an amenity, it's a business strategy. 
Read on…
FILTER
SEARCH
This search form (with id 2) does not exist!
Convenience Factor
December 1, 2021
Design Solutions for Modern Life
The new standard is that services, products, and conveniences are available to people in a matter of minutes. Residents demand their communities to keep up with these changes and accommodate their needs seamlessly.
Download the Convenience Factor to explore how design can better address modern conveniences like food delivery and online shopping while also embracing the sharing economy.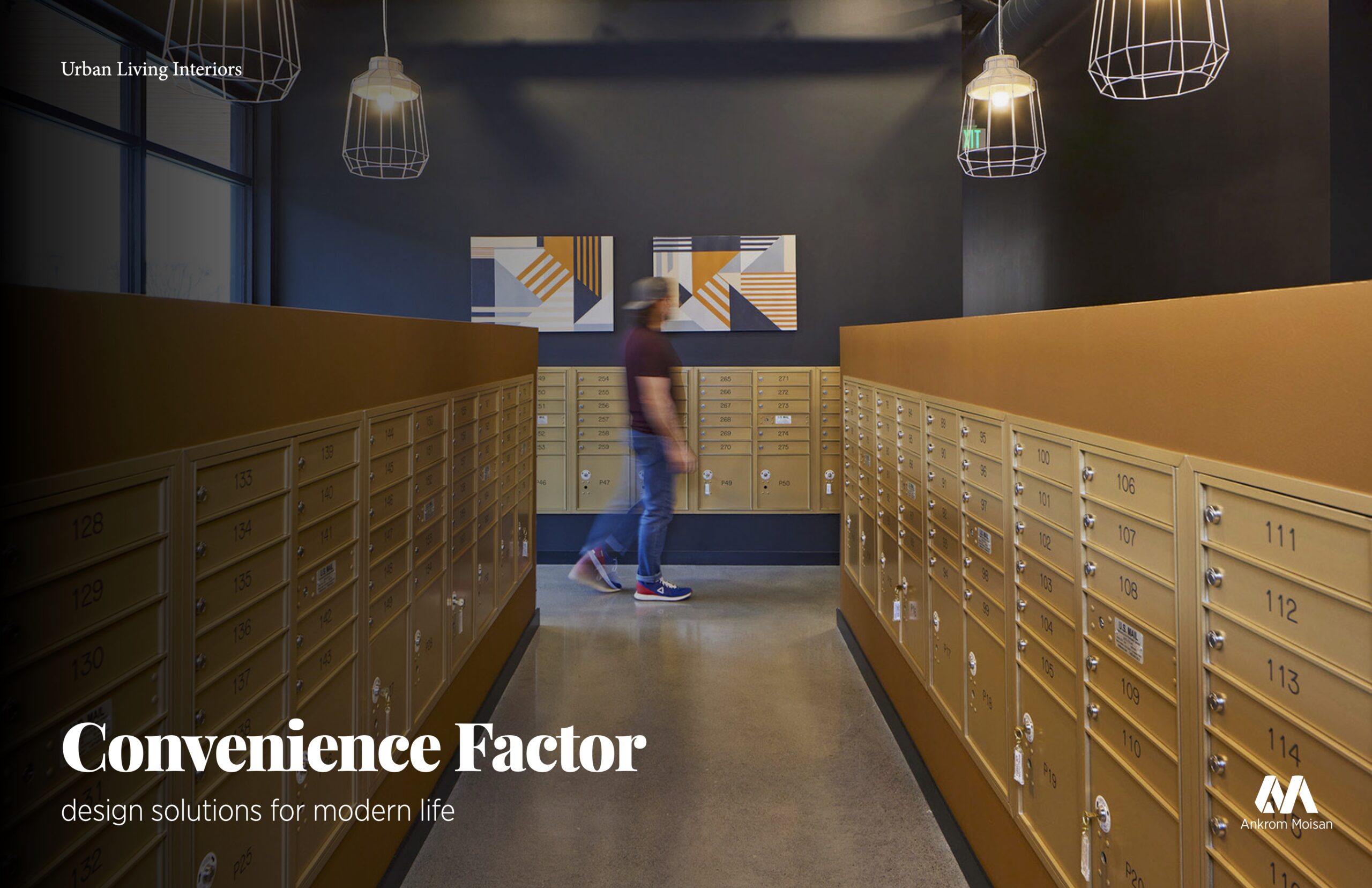 FILTER
SEARCH
This search form (with id 2) does not exist!
Multi-Faceted Life
May 18, 2021
The Future of Amenities.
Apartment buildings are micro-neighborhoods, offering residents opportunities to connect to the community around them. And as individual unit sizes get smaller, people are looking more and more to a property's amenities to function as an extension of their home.
Download Multi-Faceted Life for three foundational elements to designing amenities with a thoughtful and deliberate strategy.
FILTER
SEARCH
This search form (with id 2) does not exist!
Leading the Evolving Market
January 13, 2021
How Covid-19 Will Be a Catalyst for Better Living.
As people adapt to the shocks of the pandemic, multi-family communities are responding to the long-term shifts in residents' daily lives.
Finding new ways to work and play, stay connected, and achieve balance are now essential and we are taking a look at how multifamily communities can adapt to meet the demand of current and future residents.
Download our lookbook PDF on multifamily living in a post-Covid world.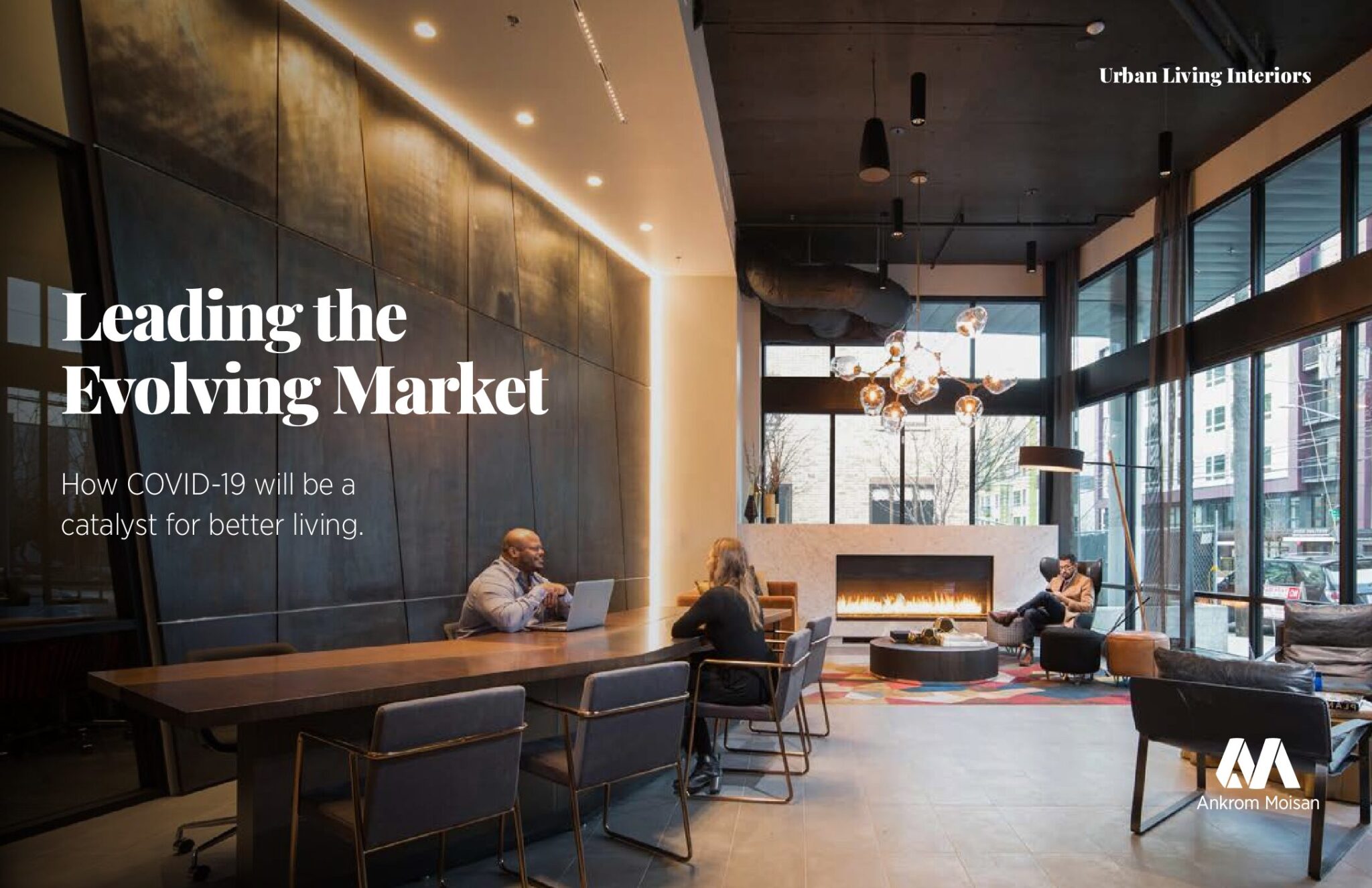 FILTER
SEARCH
This search form (with id 2) does not exist!
[Home]Work
October 29, 2020
Embracing the Rapid Adoption of Remote Work.
With the rapid acceptance of remote work, we are examining how residents' needs are changing in multifamily communities. Building amenities in housing for different people with a variety of jobs will need to offer options and flexible spaces that can adapt to individual work needs.
Download [Home]Work to learn about four distinct ways to support residents working from home now and looking towards the future.
FILTER
SEARCH
This search form (with id 2) does not exist!