June 6, 2023
A Conversation with Kimberleigh Grimm, Associate Principal
The SPAKL team is Ankrom Moisan's thorough and decisive resource for solving complex and challenging Healthcare project designs. Looking beyond initial or obvious facility concerns and truly partnering with clients for a better understanding of the maintenance and equipment upgrade projects are salient to their success.  
Kimberleigh Grimm, Associate Principal, discusses the scope of projects that the SPAKL team undertakes and the challenges that these types of Healthcare projects often present. Kimberleigh's excitement about and enjoyment of this topic is palpable. She is representative of the strengths and enthusiasm that the SPAKL team brings to the table.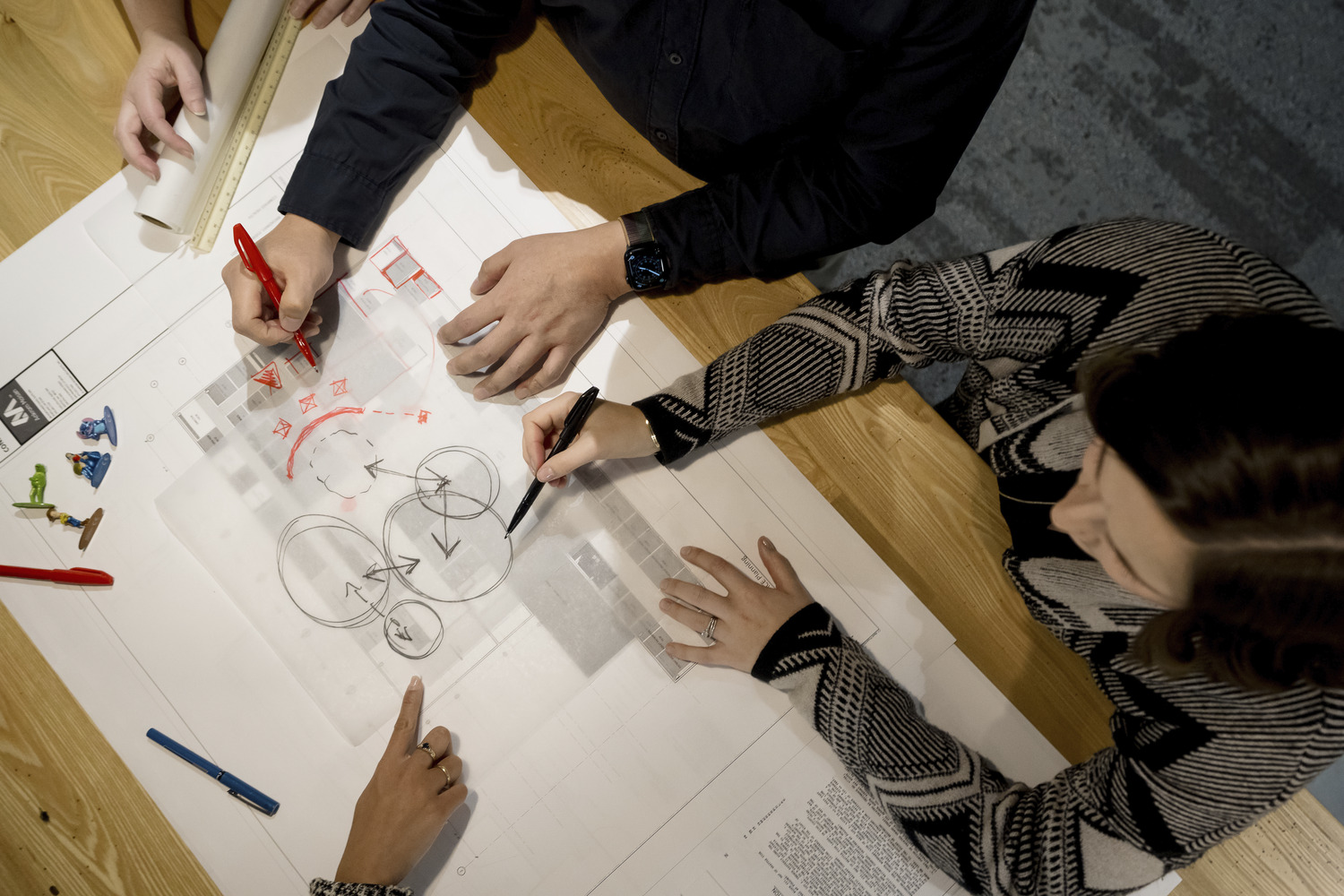 Ankrom Moisan's Healthcare SPAKL team designing together
Q: What is SPAKL? 
A: SPAKL is a subset of the Ankrom Moisan Healthcare team that focuses on specialized, problem-focused healthcare projects. It stands for Special Project Alterations Knowledge League, and it is a team that is experienced in (and committed to) maintenance projects in healthcare systems. We don't wear capes or fly faster than a speeding bullet – our super-power is the knowledge, enthusiasm, and fun that we bring to this type of project work. 
Q: How long has SPAKL been an AM Healthcare team feature? 
A: Maintenance projects have always been the core of our healthcare team's work. SPAKL emerged from internal conversations about creating a focused team with a depth of knowledge in acute healthcare renovation work that is dedicated to increased efficiency, both for us, and our clients. Each project builds on knowledge gained in previous work to enable the next to be even more successful. 
Q: How and why does AM Healthcare SPAKL approach differ from other firms' approach to similar projects? 
A: Most firms aren't truly interested in maintenance or equipment replacement projects. They accept this work to leverage the client relationship for bigger, "better" projects. Because these projects aren't really valued by most firms, they typically assign less-experienced staff that don't understand the intricacies of the projects. 
This is not AM's approach. We like what we call the "dirty jobs". We like them because we understand that they are just as important to a healthcare facility as a new build or a full clinic remodel. We developed the SPAKL team around these types of maintenance projects, and our team is highly experienced in healthcare renovations. We understand the sophistication of these projects in terms of improved patient and staff experiences, reducing construction disruptions and maintaining continuous operations, and understanding existing conditions. We also understand that these projects usually have tight fees (and tighter schedules) and leverage our knowledge and experience with each facility and jurisdiction to maximize efficiency.  
Another way we differ from other firms is that we genuinely enjoy this type of work – we love the complexity and the fact that each project is a unique experience.  
Q: What makes a SPAKL project unique to other Healthcare projects? 
A: We like to say that SPAKL projects are problem-focused, not project-focused. There is a wide variety of projects ranging from equipment replacement projects to maintenance projects to make-ready projects, but the one thing they have in common is that they are intended to address a specific facility concern.  
Unlike a typical project that is tasked with helping a facility re-imagine an aspect of their operations, we are problem solvers. Aging equipment? DOH citations? Safety or infection prevention concerns? We evaluate the existing conditions and work with the facility to come up with efficient solutions. 

Washer/disinfector installation; Sterilizer replacement
Q: What is the biggest challenge when organizing around the client's operations? 
A: Every project is unique and has its own challenges. Sometimes the challenge revolves around how to minimize disruption during construction. This can range from minimizing infrastructure shutdowns to reducing construction impacts in terms of activity and noise. For example, one project might be concerned about noise impacts to adjacent NICU patient care, while another project's main issue is minimizing the number of electrical shutdowns required over the project. The key to navigating this is to listen and ask essential questions to fully understand the facility concerns.  
Q: What does it mean to "treat them with care"? How do you do that? 
A: At AM, SPAKL projects are as significant to us as bigger, fancier projects. SPAKL projects may never generate pretty pictures or win design awards, but they are critical to the functioning of a facility. Replacing outdated equipment increases throughput, improves patient outcomes, and improves both the patient and staff experience. That is critical. 
We treat each project with the same care that we bring to the larger projects that we work on. We believe user engagement is crucial, and we work from the beginning to bring the users into the design process so that we can understand both immediate and long-term objectives and concerns. Our style differs from other firms in that we don't do presentations before the user groups, we host discussions – and we consider the Facility to be the experts in that discussion. It is an open dialog intended to lead us to the best solution. The Facility knows their patient populations, they know their current concerns and what things are working and what is not working. They know what they like and what they do not like. We listen and have an open dialogue, and that is how we get to the best solution for each project. What is right for one facility is not necessarily right for any other facility. 

Meeting discussion documentation 
Q: What are the methodologies that you've found most useful? 
A: SPAKL projects often have tight budgets, and we use a lot of tools out of the LEAN toolkit. We feel that actively involving users in the design process leads to better engagement and better outcomes. For example, rather than providing design options and asking users to pick one, we like to have tabletop exercises where the user group can propose design options of their own and then discuss them.  Which means, rather than us telling the users what we think the design solution is, the users are engaged in the design process to test their own ideas. In the end, the user group becomes the best advocate for the final design because they feel ownership of the project and feel heard throughout the process.  
We also feel that an early and deep dive into existing conditions is key to a successful project. Existing drawing documentation is great, but it is only part of the story. We want to really understand the totality of existing conditions so that we can anticipate potential problems and address them early in design. You will never hear the words, "we can figure that out in CA" from a member of the SPAKL team. Never. 

Full scale cardboard mockup; Tabletop exercise
Q: What are some memorable experiences you've had during a SPAKL project? 
A: Some of our most memorable projects are also the ones the facility might prefer that we not discuss. And client confidentiality is vital. However, the best thing about SPAKL projects is the variety of work. Every project is unique and has its own set of challenges. It's one of the things we like best about the work…every week is a new adventure.  
One week you may be working on an infant security project and a PET/CT replacement project, the next week you might be working on a central sterile renovation and a sink replacement project. Every project we work on builds a bigger picture of the facility and helps the next project be more efficient.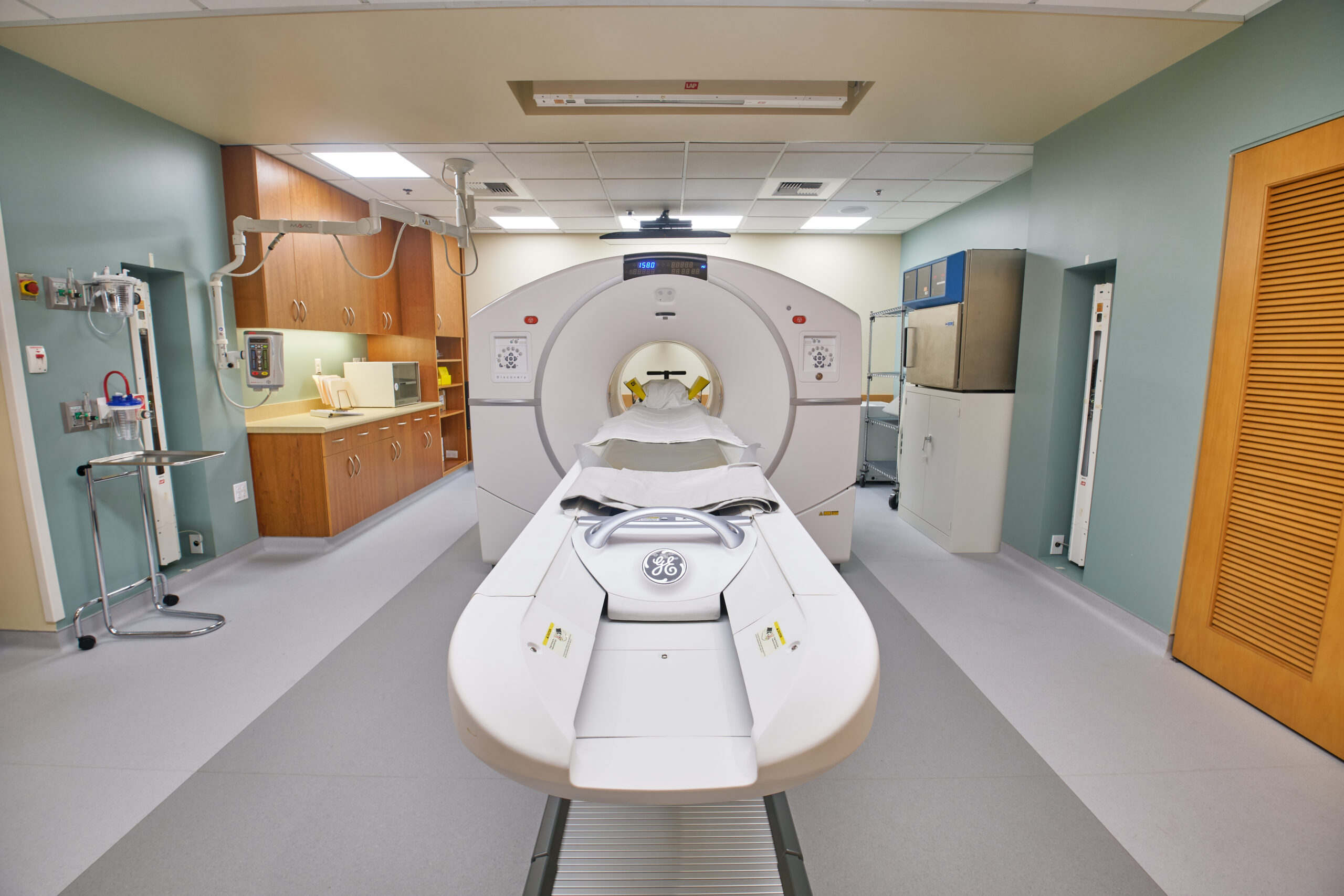 PET/CT room
The collaboration that the SPAKL team has with clients is unique and illustrative of the solution-focused approach they are becoming known for. Listening, cultivating deep understanding, and involving the client with the hands-on problem-solving all inform this team's success, not only on these specialized projects, but with the growing number of clients that return to work with AM for further Healthcare facility updates. Observably, Kimberleigh brings energy and inspiration to the SPAKL team, and has forged a path of thorough discernment of what makes a Healthcare facility project complex and important for the community it serves.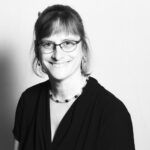 Kimberleigh Grimm, Associate Principal 
FILTER
SEARCH
This search form (with id 2) does not exist!
Dignified Healing Spaces
May 18, 2023
Supportive Housing, Mental Health, and Addictions Treatment & Recovery
Does design have the power to enhance dignity?
Many of us have the privilege to go about our daily lives unaware of the powerful role the built environment plays in supporting our feeling of being celebrated and respected. As architects and designers, we must place inhabitants' dignity at the forefront of our design priorities. Our work has the power to create spaces that have far reaching and lasting impacts. Few places need this perspective more than spaces that serve predominantly underserved, underrepresented, or socially stigmatized communities.
To start, what is dignity?
Dignity is the right of a person to be treated ethically as well as being valued and respected for who they are. For healthcare professionals dignified care means recognizing and honoring patients' capacities and ambitions. While patient dignity is a core tenant of healthcare staff training, it is also critically important to consider the role of the built environment to support dignity for both patients and staff.
Dignity can be defined by four main factors:
Respect – Respect includes self-respect, respect for others, respect for peoples' privacy, and confidentiality.
Autonomy – Autonomy includes having choices, being able to make decisions, rights, needs, and independence.
Empowerment – Empowerment includes feelings of being important and valuable, self-esteem or self-worth, and pride.
Communication – Communication includes clear information, language, intuitive wayfinding and directional cues, and privacy.
Here are five considerations for designing dignified environments:
1. Design as a Beacon – Too often, mental health and treatment program facilities exist in hidden spaces kept out of sight from the public. We aim to create spaces which bring a sense of pride to those who enter. By considering each step of the end-user experience, from the street approach to the quality of finishes, we aim to thoughtfully apply design aesthetics to create a welcoming facility from the very earliest interactions. Welcoming patients, clinicians, and the community into a space that is beautifully designed to support the specific needs and identity of the users is a meaningful way to communicate the intrinsic value of the patients and clients within those spaces.
In initial design discussions, Compass Health requested a sense of grandeur within their new facility located in Everett, Washington. After years of making do with an aging building, the goal for their Phase II building, housing both inpatient and outpatient behavioral healthcare, was to create a space that anyone would feel proud to enter. The stigma of mental health treatment was stripped away by prioritizing a grand, double-height entry and foyer that highlights exterior garden space. The exterior finishes were selected to be warm and welcoming.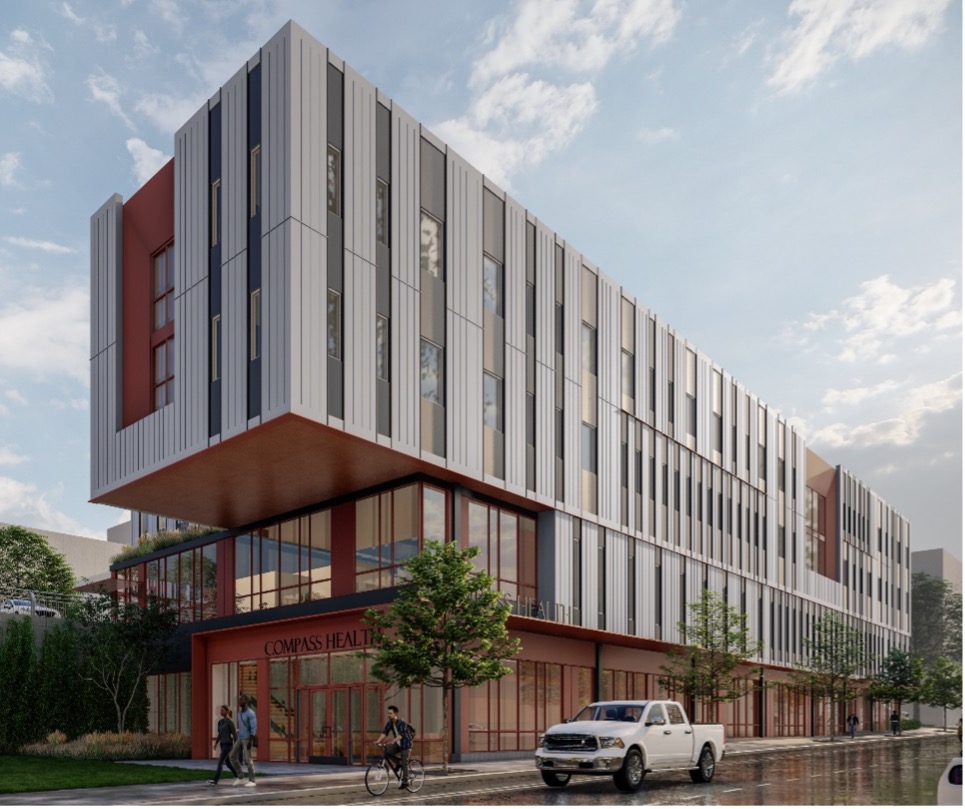 Compass Health's Phase II: The entry design uses scale, richly colored materials, and nature to evoke a warm welcome to all who enter.
2. The Power of Choice – In design, when we do not acknowledge the vast spectrum of human needs, we strip away the ability to exercise autonomy and control over our surroundings. Design that is mindful of autonomy, considers a variety of mental states, capabilities, traumas, and preferences to create dynamic spaces which allow people to choose the experience that fits their needs best in that moment. Avoiding the stress of being in an uncomfortable space allows patients and clients to receive care while in the best possible mindset. It also reduces negative associations that may become barriers for seeking care in the future. In many cases, mental health, housing, or medical facilities unintentionally strip away the opportunities for personal choice due to logistics and procedures, but thoughtful communication with providers allows designers to construct opportunities for choice and autonomy within even the highest acuity patient types.
The design team on the Alameda Senior Respite and Primary Care Facility acknowledged the importance of choice and autonomy in the design of the new 30,000 sq. ft. facility serving Alameda County in California. The design, which creates permanent supportive housing for an aging subset of the local homeless population, thoughtfully addresses the need for individual choice by completely rethinking the approach to lighting design throughout the building. Acknowledging the impact of harsh or bright lighting, uncomfortable lighting when resting, or a lack of lighting when trying to read and relax, the design team prioritized indirect lighting throughout all patient spaces, designed hallways outside of bedrooms to dim to the lowest levels allowed by code during quiet hours, and coordinated a wall sconce with controls at each bedside for residents. These simple, yet impactful, solutions allow residents to have autonomy over their surroundings in a way many of us would take for granted.
3. Safety over Security – We deserve to feel safe in our environments, and increasingly, facilities are moving towards providing a friendly face at entry points to help visitors feel welcome in lieu of uniformed security, which can be particularly traumatizing for many populations. Through collaboration with staff and clinicians, we can facilitate safety by designing clear pathways of visibility for observation and engagement that does not feel intrusive. Doing so allows visitors and residents to maintain their sense of independence and autonomy while remaining safe. Intentionally designed spaces which focus on relationship building increase the safety of patients while also increasing the likelihood of positive experiences and returns for subsequent care in the future.
The inpatient floors for Compass Health were laid out around a central nurse station allowing care teams to maintain a direct line of sight to all patient spaces, including the outdoor patient areas. Whereas other facilities require patients to be accompanied by a staff member to outdoor or group spaces, the clear paths of visibility allow patients to move from space to space unaccompanied, fostering independence while ensuring staff are aware of any interactions which may require their attention. Similarly, opportunities for passive observation in outpatient areas allow for easy circulation and a friendly face at various reception desks to assist first-time visitors and clients, as well as to foster connection with staff in various areas throughout the lobbies.

Compass Health Phase II: The building massing prioritized sightlines for the on-unit nursing and care team from the earliest diagrams (left). Interior design focused on maintaining the connection between staff and patients (right).
4. Whole Person Healing – If we consider the physical, mental, emotional, and social determinates of health in the design and programming process, we can create transformational facilities that help bolster the entire community. By creating space for additional programs and prominently locating basic needs near entries, each visitor can easily access support. Furthermore, designing medical care with counseling and housing opportunities provides a holistic approach to wellness that caters to a vast spectrum of needs, removing the barriers of care that occur when visiting many different facilities for the same services. Integrating community spaces into our designs allows additional social needs to be met that may not be related to specific medical needs, while inviting the community into spaces shared by diverse populations humanizes the experience of those seeking treatment in those spaces.
The core tenant of Central City Concern's Blackburn Center is to "help people's health through comfort, community, and safety." The center, which serves people experiencing homelessness, poverty, and addiction in the Portland, Oregon area also aims to create a supportive housing project which incorporates mental and physical health resources under the same roof. The design carefully integrates a complex series of support systems that begin on the ground floor with commons area, teaching kitchen, pharmacy, and community services. Moving up a floor, the medical clinic supports the housing residents onsite. Housing includes palliative care, two floors of single room occupancy housing, and a floor of apartments for permanent housing, which supports people nearly ready to live on their own. The design aesthetics and function aim to create a fulfilling and enriching home-like experience that bolsters residents in all aspects of health and wellness, truly treating the whole person.
5. Nature as Medicine – Biophilia states that we, as humans, are part of nature and are inherently attracted to, and supported by, natural environments. Using nature as a tool to promote healing and wellness is a key part of providing users with the respect and dignity they deserve. Many at-risk populations receive care and housing in aging spaces that do not receive quality daylight, and access to outdoors is deemed too unsafe and difficult to monitor. By incorporating nature connections such as views, natural materials, fresh air, and plants into the requirements for healing spaces, we ultimately acknowledge the humanity of the occupants within a space. Whether they are patients, residents, visitors, or staff, everybody benefits from contact with nature through positive distractions, lowered blood pressure, increased resilience to environmental stressors, and the benefit of aligning our sense of time and place with the observable natural rhythms of the world around us.
Early on in Compass Health's design process, the importance of fresh air and contact with nature was identified by the client and design team. As a result, the earliest building massing schemes explored how to bring nature as far into the building as possible. The resulting form for the inpatient floors is two separate wings positioned beside deeply cut rooftop gardens with a central connection space that serves as the primary gathering and dining area for the inpatient population. Each of the two floors of inpatient treatment have access to dedicated outdoor garden spaces that are designed to allow residents to move freely between interior living spaces and outdoor areas. Beyond the patient outdoor spaces are extensive green roofs which are visible from interior spaces in the public, staff, and patient spaces. This impactful design decision will support the healing and restorative vision of Compass Health's mission to treat the whole person.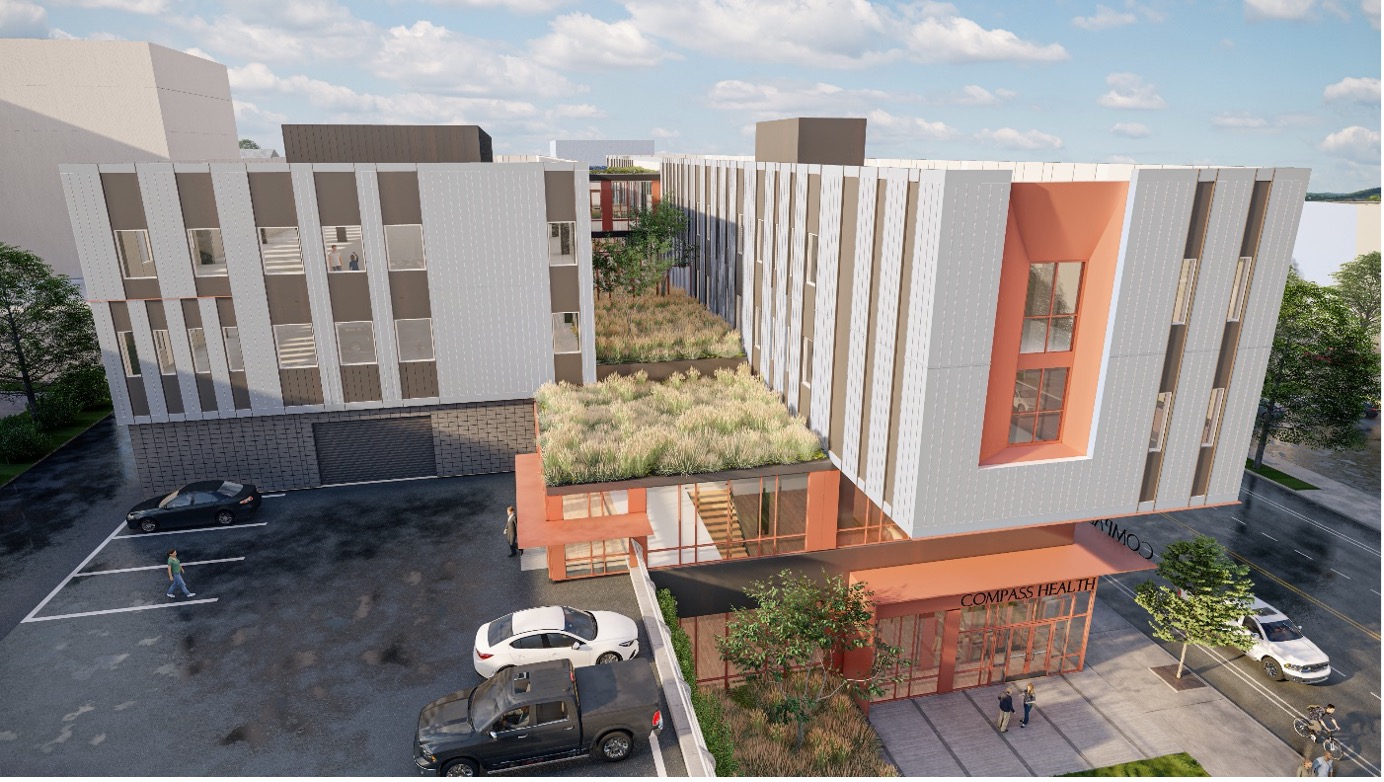 Compass Health Phase II: Both inpatient floors provide residents, staff, and visitors views of nature by utilizing the space between buildings for extensive green roofs.
Why design for dignity?
By implementing these five strategies, designers can create spaces that honor the core aspects of dignity by respecting each visitor and their unique place in the world, supporting their autonomy through choice, empower occupants as they move through the space, and ultimately communicate equitably inhabitants. The resulting designs are spaces which can be as meaningful as they are beautiful while actively participating in the health and growth of our communities.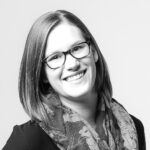 By Ashlee Washington, Senior Associate
FILTER
SEARCH
This search form (with id 2) does not exist!
An Integrated Approach to Revolutionary Healthcare Design
September 12, 2022
Providence Reed's Crossing Wellness Center
Population health relies on more than simply treating sickness. Leading a healthcare shift to a value-based model whose viability depends on people maintaining their health, from a fee-for-service financial model, our client's strategy embodies this pivot with a new healthcare center that integrates traditional clinical services with wellness facilities. The Providence Reed's Crossing Wellness Center is a dynamic new healthcare facility that communicates warmth, healing, approachability — holistic architecture that sees people as more than patients. Community-oriented general fitness and wellness spaces act as bridges to more specialized functions like integrative health, dermatology, retail, physical therapy, imaging, women's care, pediatrics, and more. Our design connects services with open, blended thoughtful architecture and interior design in an active urban environment.
Our hope: To help people get and stay healthy.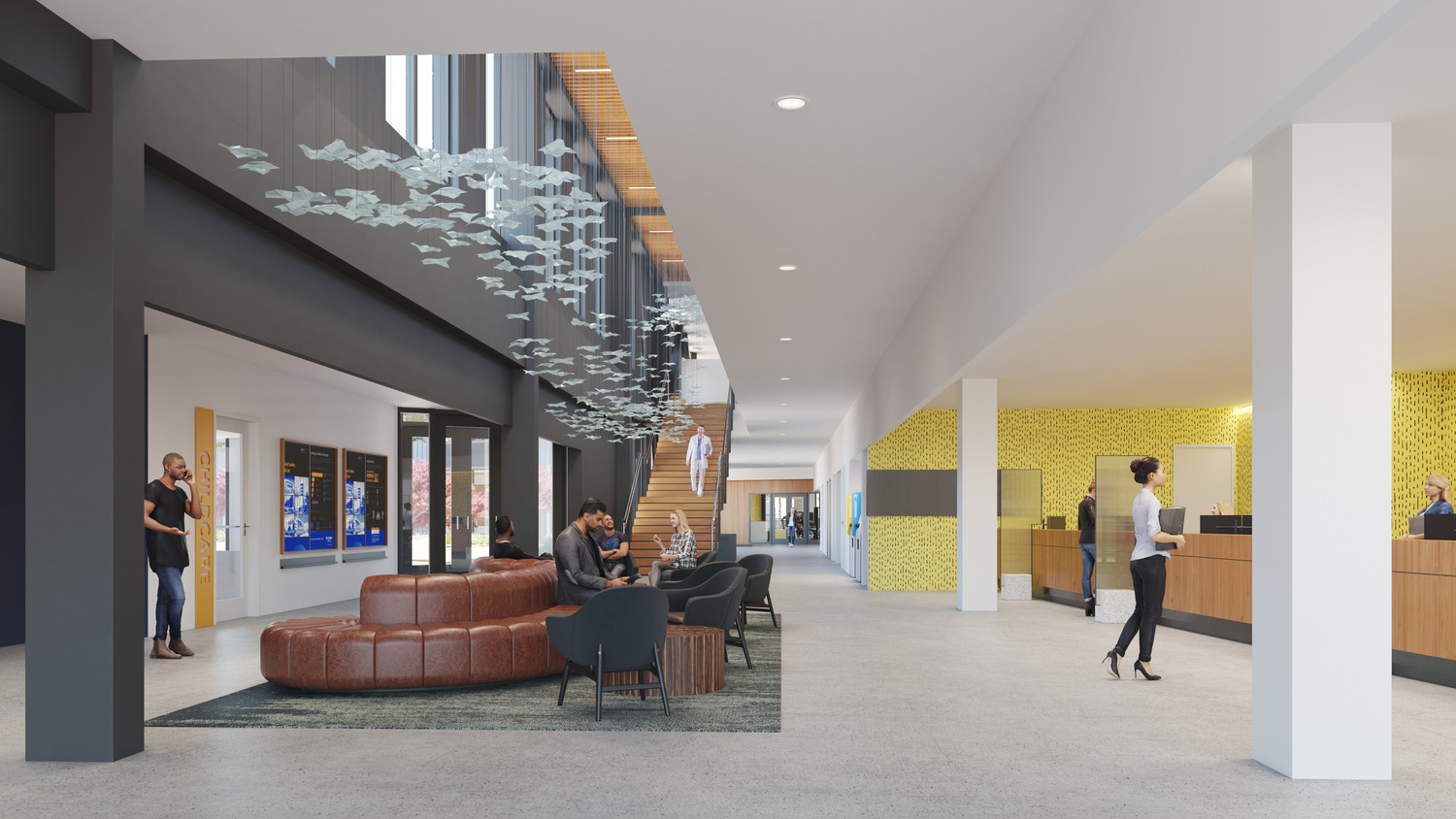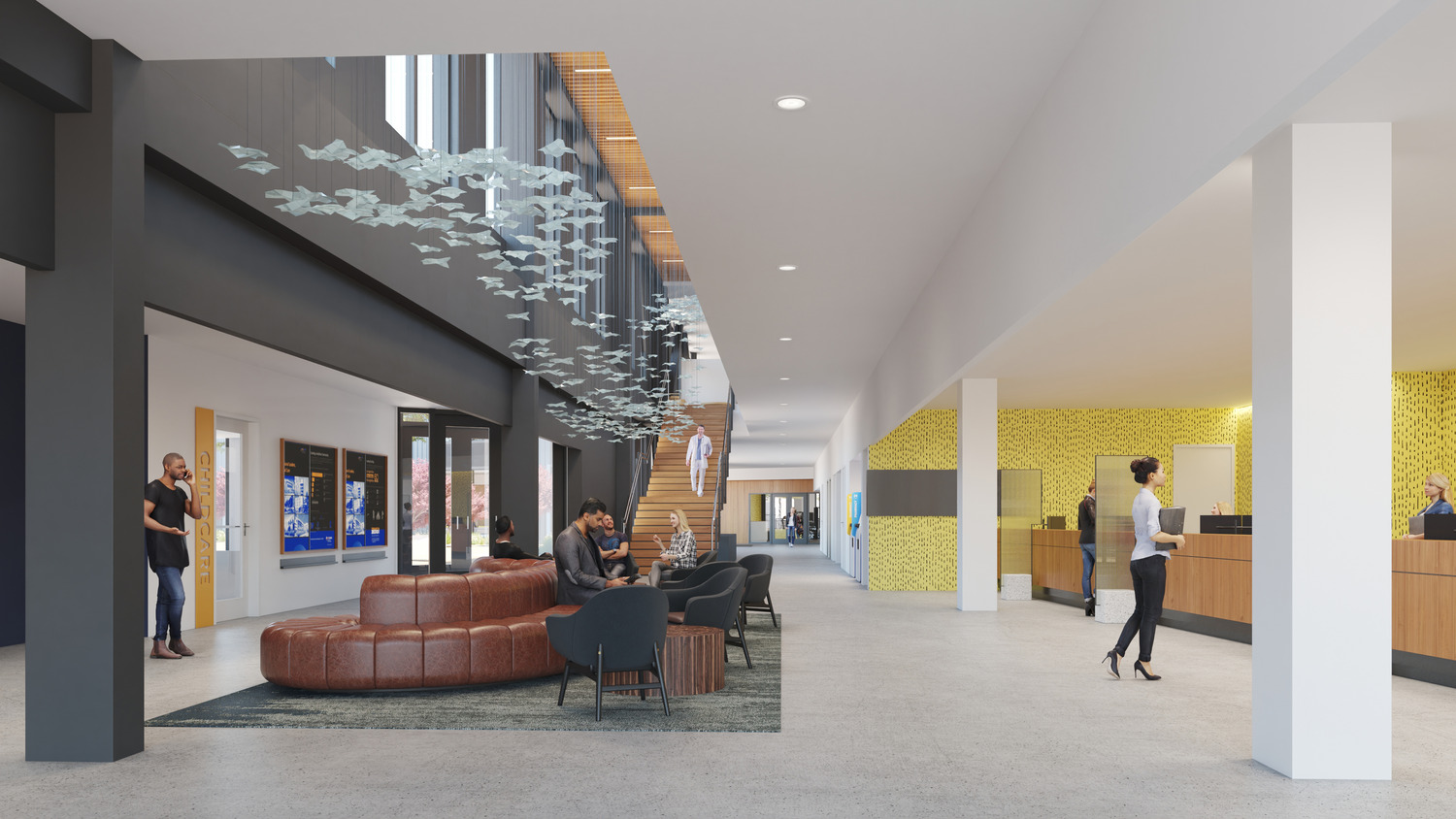 This radical new facility feels like it's part of Main Street while feeling unlike anything else out there. To successfully integrate wellness with clinical services, we start by focusing on how to maximize operational benefits. Our design must communicate warmth and professionalism, relaxation with dynamic activity, aspiration, and inclusion. It's not enough to simply combine traditional healthcare design with wellness. Our design concept must holistically communicate both. Because our client's vision treats patients as complete people whose individual health is affected by diet, behavior, mental and emotional states, as well as physical abilities, our core interior design concept likewise promotes overall healthy living and wellbeing. Biophilic elements like natural light and exposed wood elements soothe visitors and decreases stress while they're working out, learning about nutrition, or waiting to see their physician. Beautiful, integrated color palettes that fit each program will guide and orient people within the facility. Indoor/outdoor spaces further connect our design to its community and bioregion.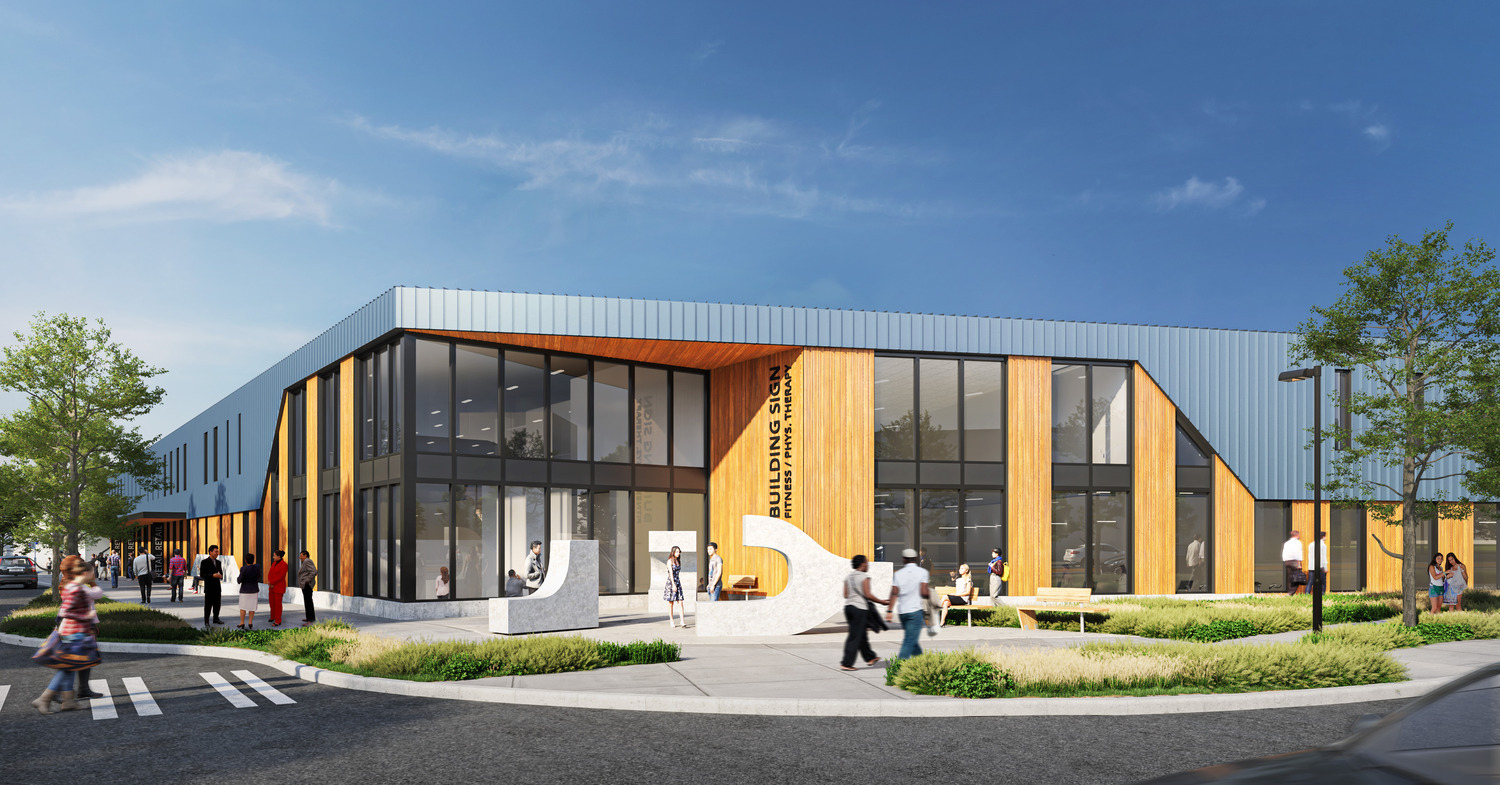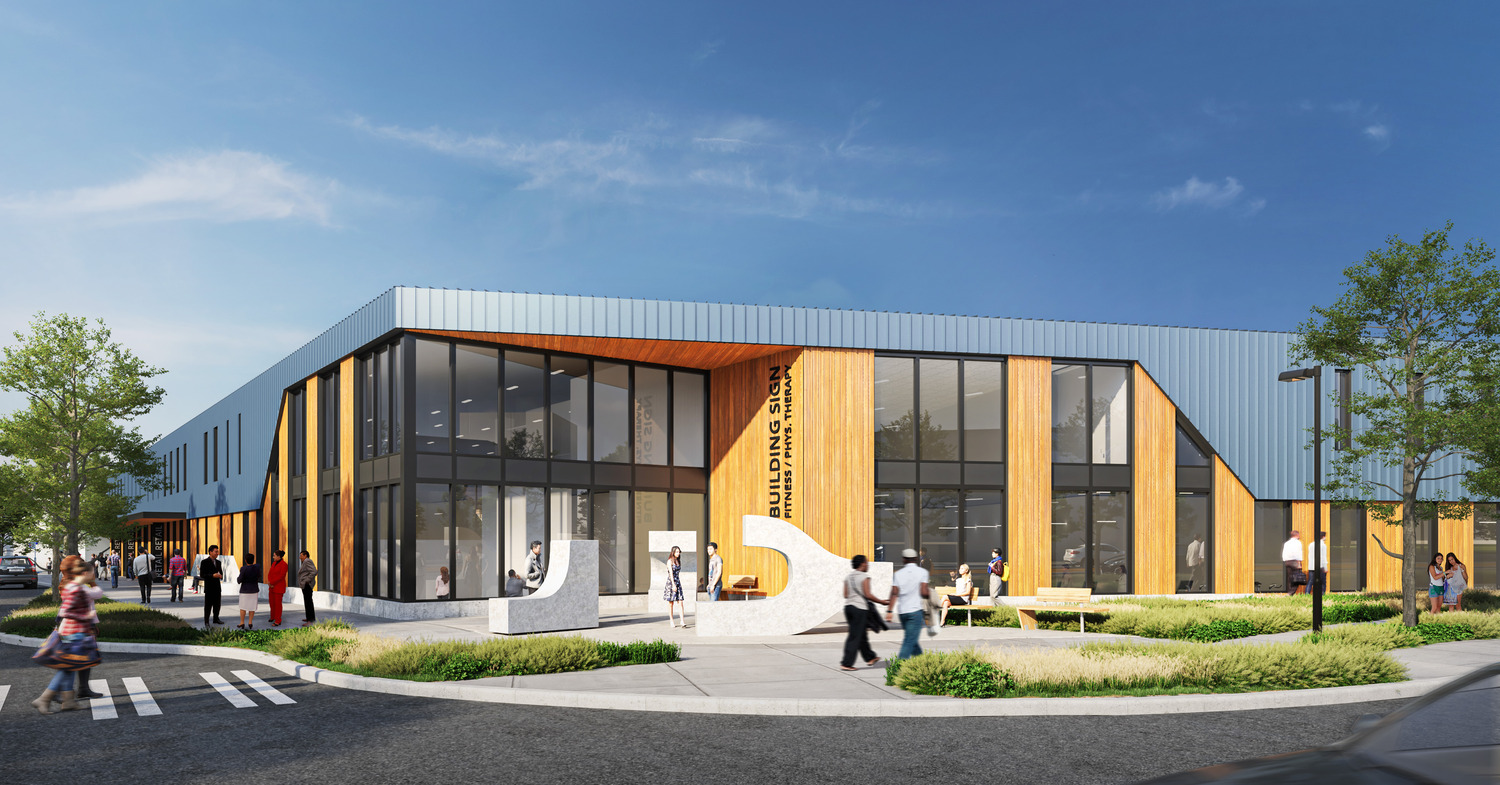 Our hope: A design that feels kinetic yet relaxing, empowering and healing, and completely revolutionary.
Go to the Providence Reed's Crossing Wellness Center Project Page >>
FILTER
SEARCH
This search form (with id 2) does not exist!