August 31, 2023
I sat down with Clare Goddard, now Past President of the IIDA Oregon Chapter to hear about her reflections on the 2022-2023 Board year.
Q: What has been the most rewarding part about being IIDA President?
A: I am going to miss the chapter leader conferences. There's something so powerful about connecting with other IIDA leaders across the region and the US and being able to commiserate or learn from them (or just make new friends). Even though you don't get a weekend, I always come back feeling excited to tackle a new challenge.
For my term as President, I think the most rewarding part was being a catalyst for change in how the board operates. Having the board willing to not continue with the status quo and embrace change was exciting; not only because it lifted a huge weight off my shoulders, but I feel I was able to make my mark on the IIDA Oregon chapter.
I also credit IIDA with keeping me sane and connected when we were all remote – especially during lockdown. Being a part of IIDA and having an outlet outside of work helped to fill my cup and to build my network. I am truly so grateful to be part of this design community.
Q: What would be your best tip for balancing or prioritizing IIDA and work, life, etc.?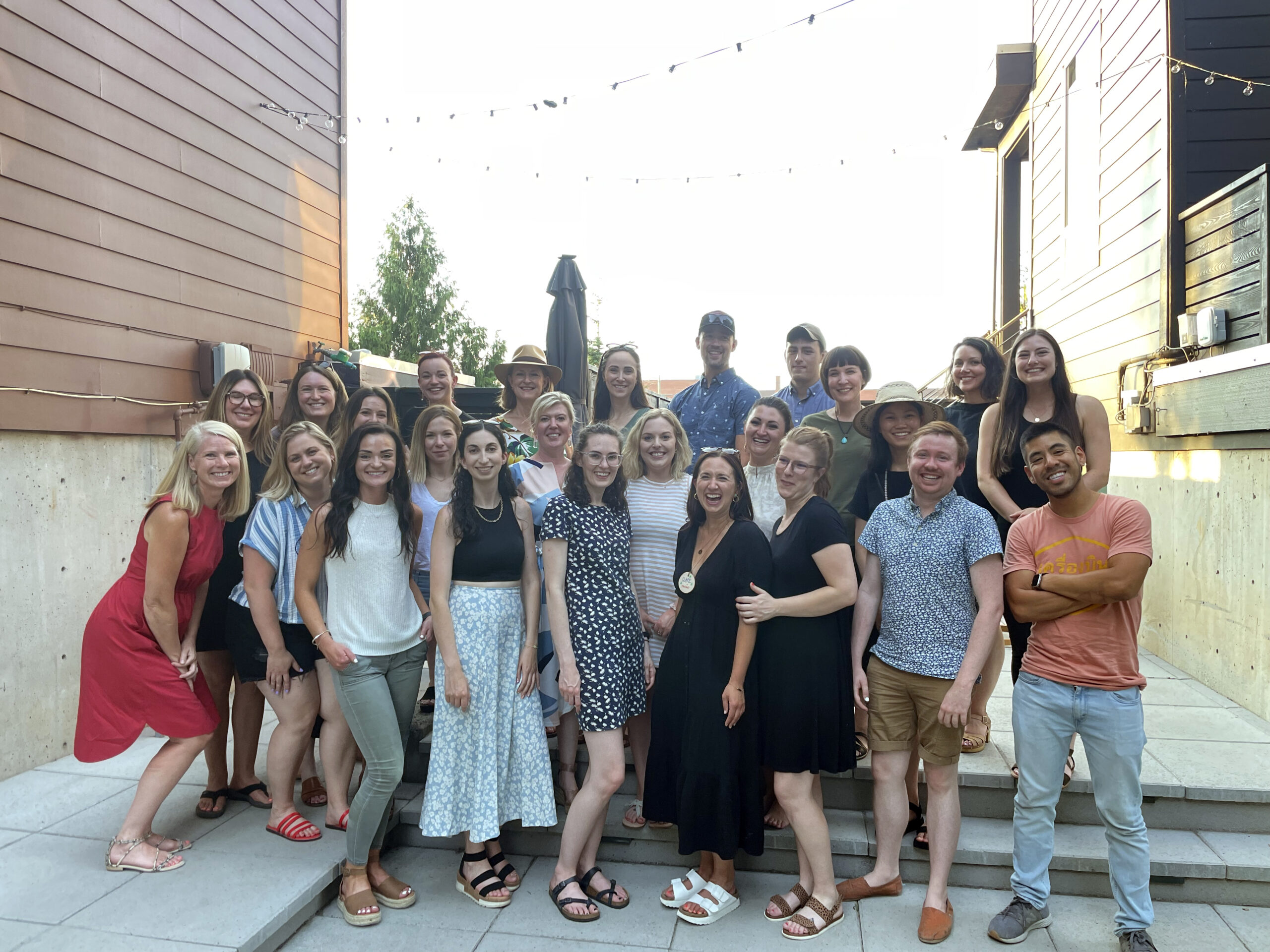 A: I've always had a very clear division between my work and my home life, and those boundaries really helped me in my presidency as well. I had to be aware of my To Do List- I had to get detailed and ask myself what I can accomplish today. What can I realistically accomplish this week? And how am I going to divide that up?
I also set strict hours for myself – capping Ankrom work at 40 (no overtime) and trying to do IIDA work after dinner or on the weekends. I really had to focus on prioritizing and stick to those priorities.
I think there were sometimes when there was not always the balance that I would have liked between work, IIDA and personal life. In the end though, I was able to find that harmony – and harmony to me is such a better word than balance because balance to me is like one side is always winning and there is more effort in just making them equal. Harmony means that you've found some way to make both your personal and your professional life work together and neither one is weighted.
I was also incredibly lucky in my presidency to be able to work 100% remotely from home. That has also allowed me to be more flexible and to be better able to create that harmony. Flexibility is key- being able to make my schedule work for myself.
Q: What has been the most challenging experience during your presidency?
A: It was the first six months of my presidency before I took a step back and asked the question "why". Why did we operate the way we operated?
At that time, I was so overwhelmed and felt like I was letting everyone in my life down because I was stretched so thin and felt like I was not making a difference – that I was just trying to keep my head above water. I was just going from event to event, from meeting to meeting and not really accomplishing anything. And then I just had this moment where I realized, I was the president and could make a change to improve how we operated and the president's role in general. That I could change it, and that I needed to change it. I immediately felt a sense of calm and empowerment. How can we make the Presidency better, how can we make the Directors' positions better? Giving everyone – including me – a sense of agency to give back to our design community in a more thoughtful way.
Q: What have you learned while being the IIDA President, skills or experiences, that transfer to your work or have helped you grow in your role here at Ankrom and then specifically on our Workplace team?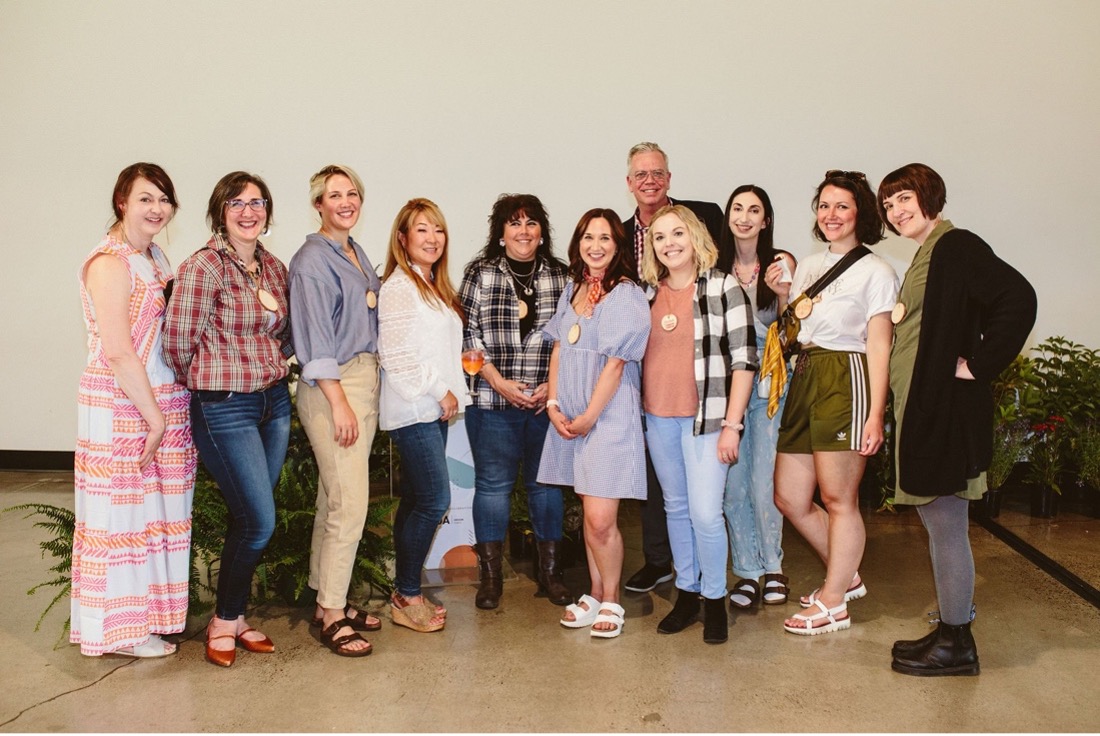 A: The biggest thing being IIDA President has helped me with is delegation. I realized that I could lean more on my team and that I do not have to do it all. I also got to use my business degree – so reusing a skill that had been gathering dust – since running an IIDA chapter is like running a small business. In running that small business and planning multiple events, I was also able to practice my project management skills.
The other skill I got to work on was networking and relationship management. As IIDA President – attending both local and national events – I am the face of interior design for the state of Oregon (as our mission statement says). Therefore, when I am at these events, I need to network and act accordingly to make sure that I'm supporting sponsor relations, board member relations, and in general making sure I am representing the organization to the best of my abilities. And I think that's directly applicable to my role at Ankrom, that when I am at work events or gatherings, I am a representative for Ankrom.
Q: How are you, your partner, and your dog going to unwind after finishing this year?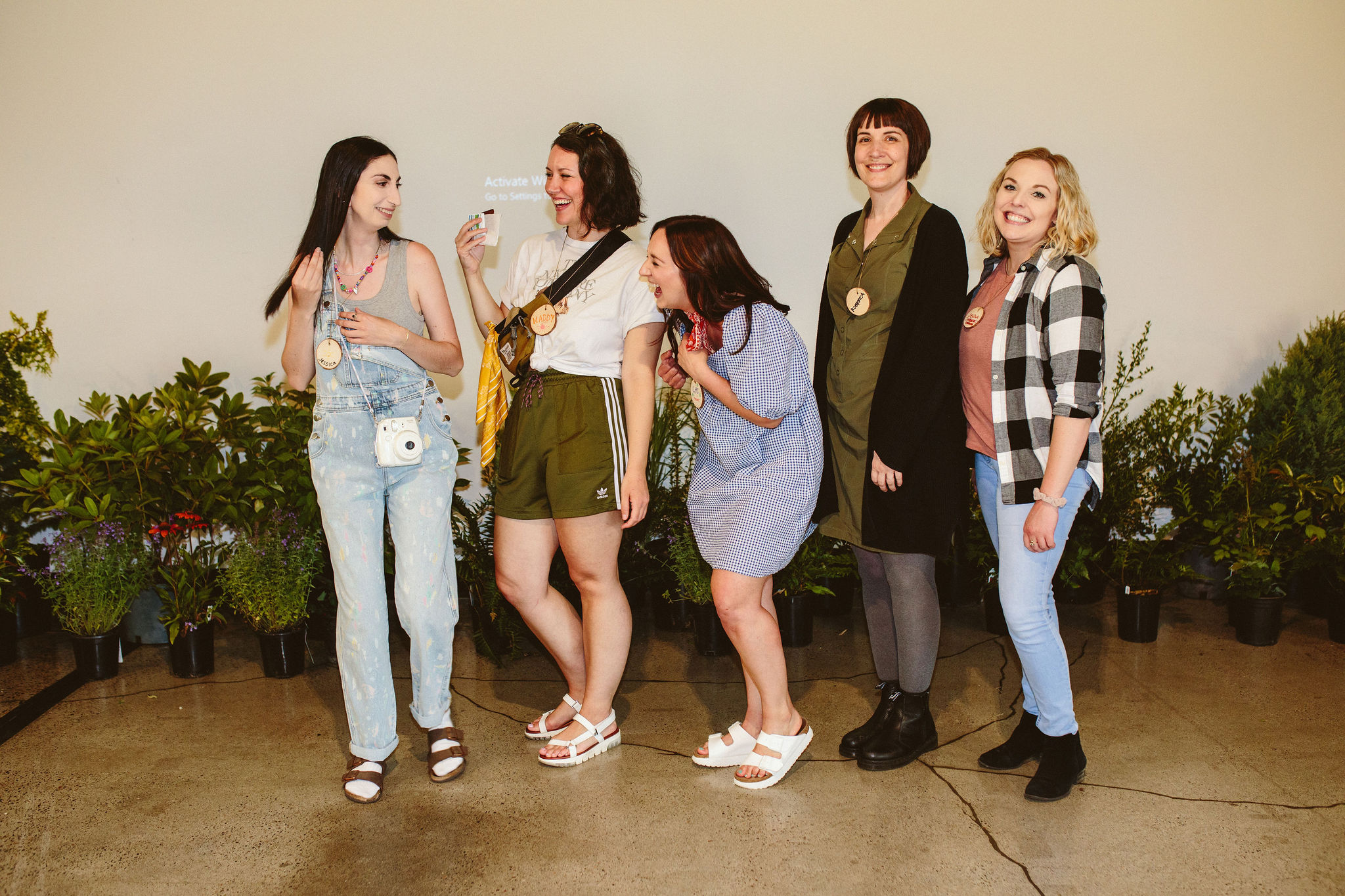 A: We have already taken and planned a few trips to get more quality time together! We took our girl Millie (dog daughter) on her first camping trip a few weeks ago – Millie even SUP'd for the first time. And then in October after the Design Excellence Awards are done, Jacob (partner) and I booked a week trip to Sedona, AZ. We haven't been on a long trip since I became President, so we're going to take a helicopter tour of the Grand Canyon, go hiking, mountain biking, go to a spa, enjoy some wineries, and eat some yummy food.
Also, since I will now have free time, Jacob bought me ceramics lessons at a local pottery studio. I am excited to pretend I am on The Great Pottery Throw Down!
Thank you, Clare, for an amazing year- I've loved watching you be the President with such grace and honesty, both as a colleague and as an IIDA board member!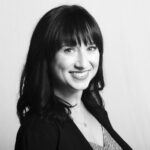 Clare Goddard, Senior Associate Interior Designer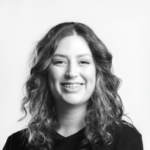 Emily Feicht, Interior Designer
FILTER
SEARCH
This search form (with id 2) does not exist!