September 1, 2022
Timelessly Modern
A fifth-generation Portland family business, Harder Mechanical needed a new, modern headquarters to last them for another 80 years. Because reinvention tends to be part of their business—they gain expertise in the newest processes, be it mill work or high-tech manufacturing, and periodically transform themselves along the way—they were looking explicitly for an innovative showcase office.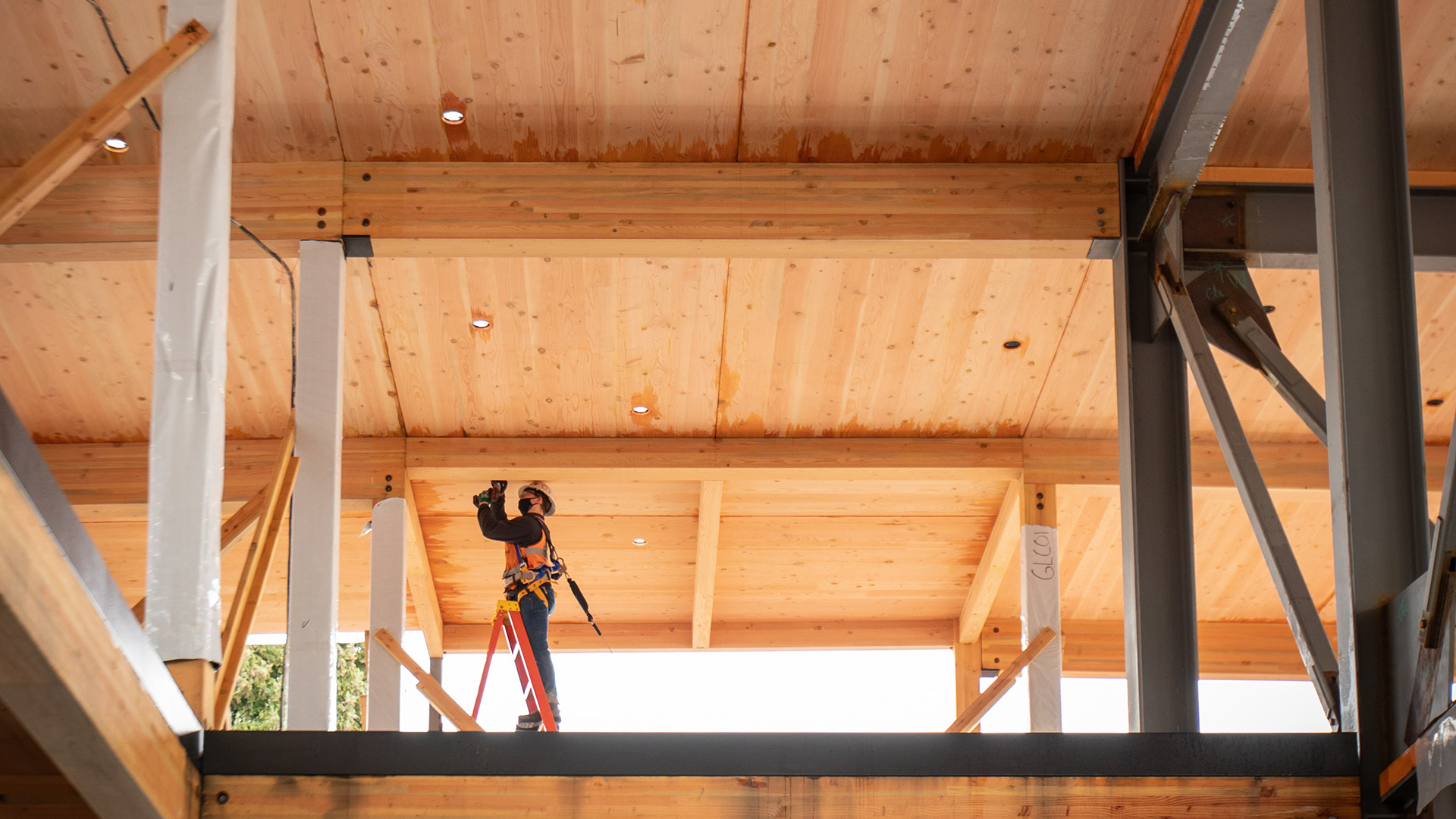 Harder Mechanical building needed to stay rooted in the past while being built for the future. Because the owner is a mechanical and plumbing subcontractor and will self-perform their own scope, the Harder team became an integral part of the design process.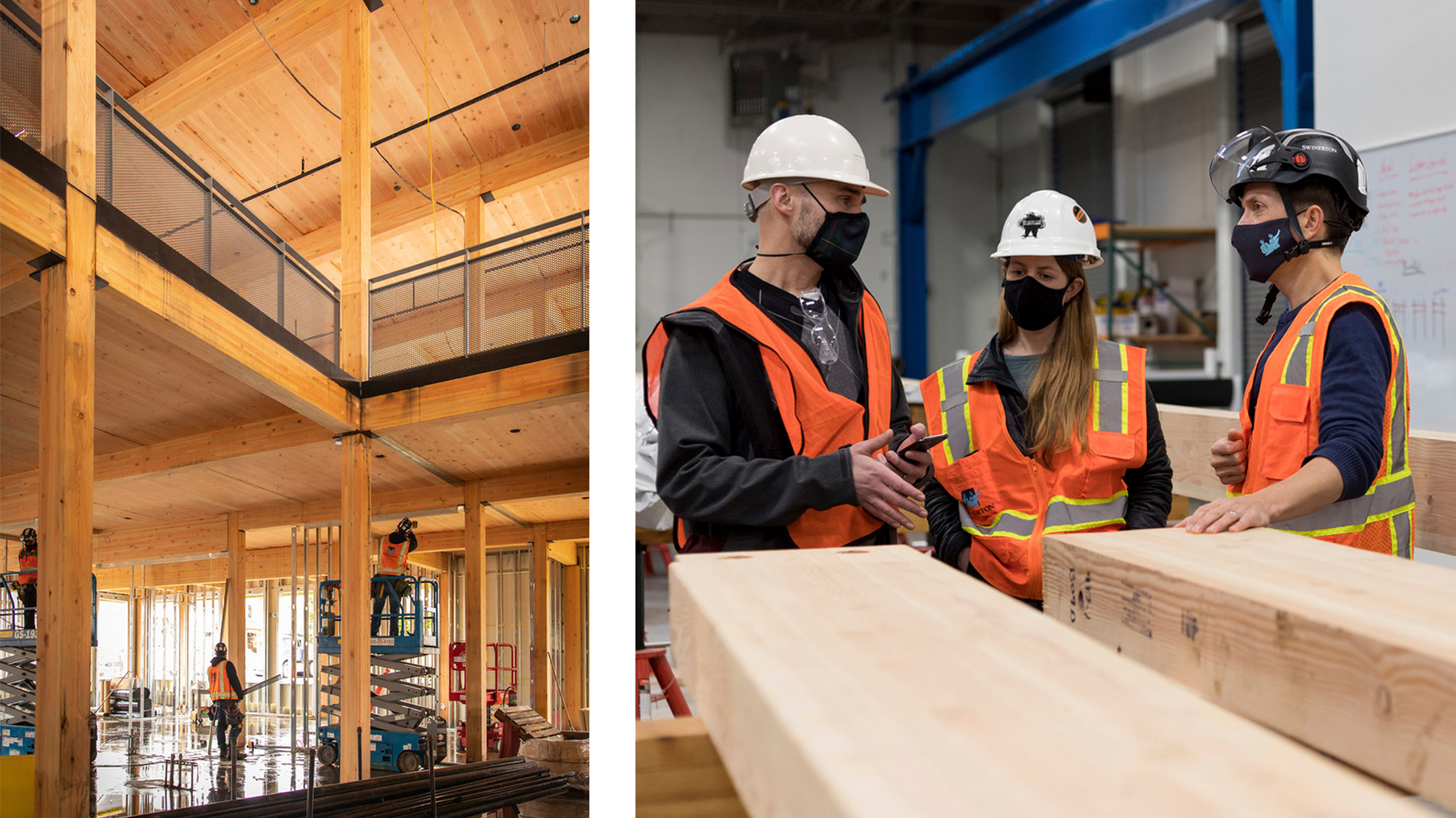 After learning who they are, how they view their work, and what they needed in a collaborative working session, our design encompasses a beautiful, durable brick building using renewable cross-laminated timber (CLT).
Their desire for an innovative approach—to not only the design but also the design process—led to an adapted integrated project delivery method. This allowed for close collaboration with Harder, the General Contractor, Swinerton, and their trade partners to achieve efficiencies and innovative construction methods that meet both design and construction goals.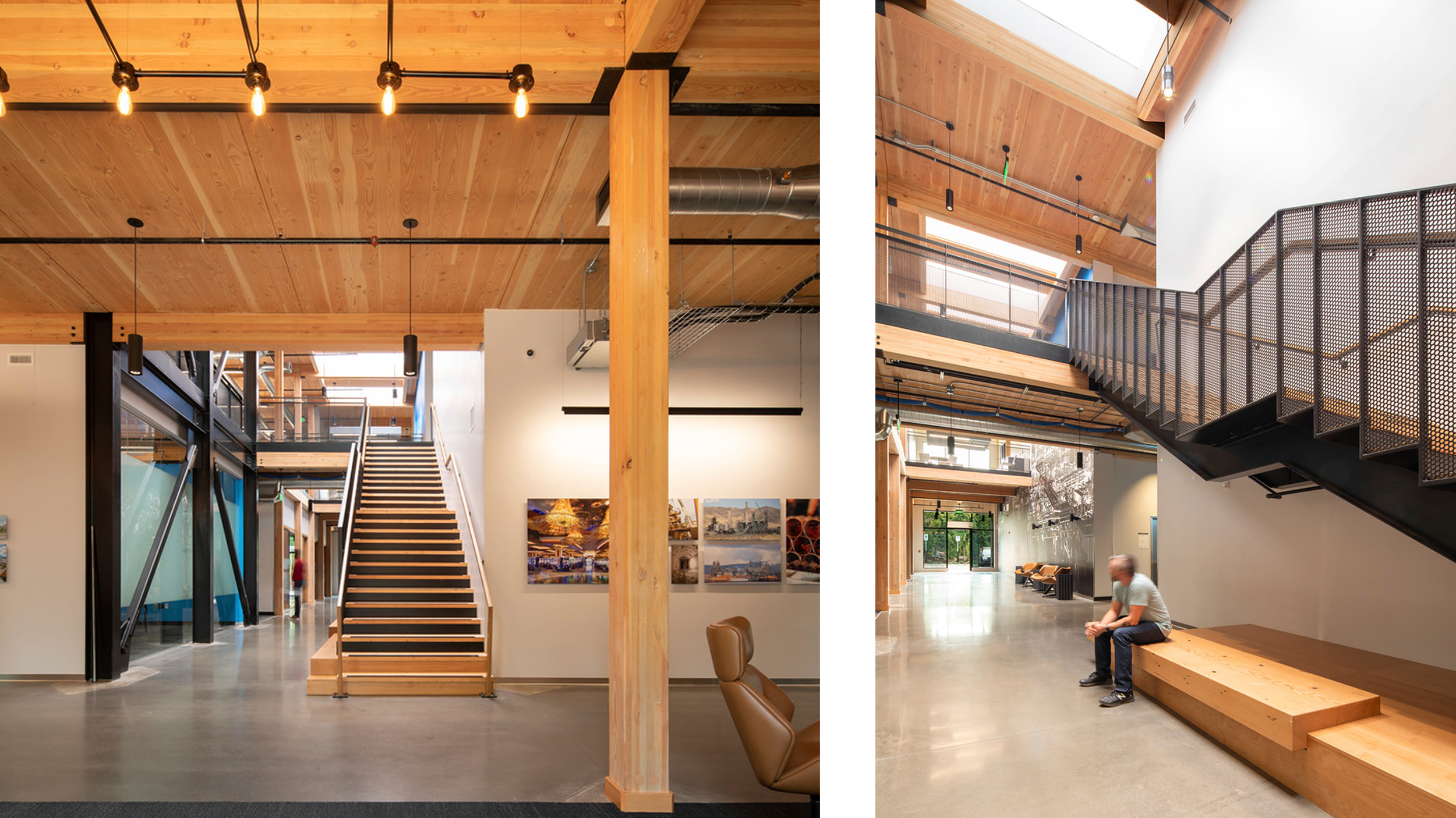 The wish to showcase Harder's own work and innovation led to exposed ceilings and exposed structure and mechanical systems. It is here where the Cross-Laminated Timber (CLT) structural system became a central design element. Utilizing Swinerton's expertise in this area, the CLT simultaneously provides environmental benefits both to the occupants and in broader terms, along with time and cost saving installation.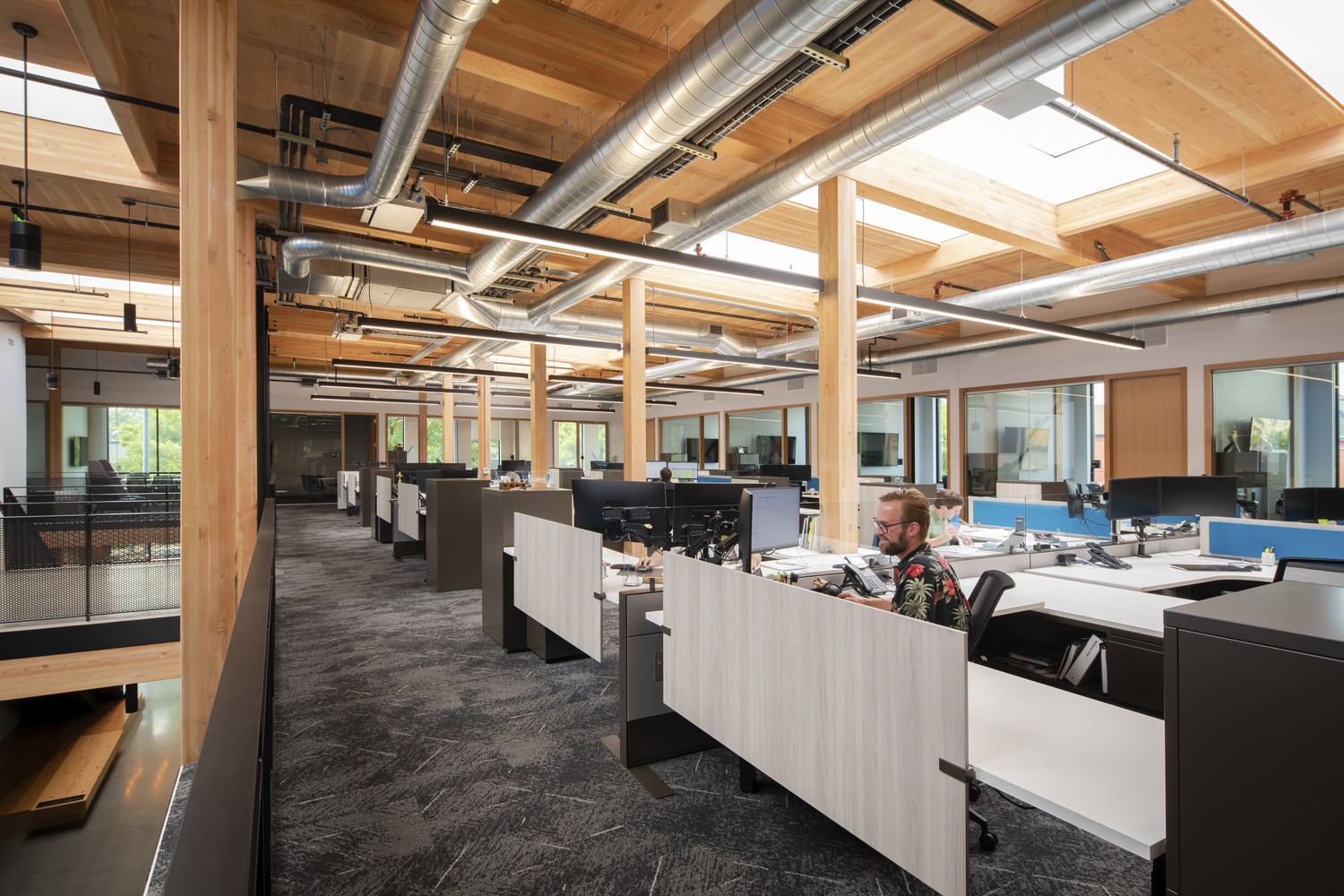 Externally, the company's rich history combined with the historic neighborhood led to the selection of both a durable and beautiful dark brick facade reminiscent of the surrounding context. This traditional material paired with a contemporary aesthetic allows the building to become part of MLK's future whilst respecting its past. The building will last for decades, aligning with and improving the Elliott neighborhood in a way that's both timeless and exceedingly modern.