October 25, 2022
A Food Lifeline Fundraiser
We're proud to share that we raised over $167,000 for Food Lifeline during our 12th annual AM Trivia Night last week!
Food Lifeline is a non-profit organization on a mission to feed people facing hunger today while working to end hunger for tomorrow. Food Lifeline's mission goes hand and hand with our values at Ankrom Moisan. We are passionate about designing affordable housing because we strive to provide stability and security to those suffering in the US housing crisis and many of the people we hope to impact through our housing projects are also facing food insecurity.
The money we've raised will make a very real impact in the lives of those experiencing hunger in Western Washington and it was only possible thanks to our generous donors, participants, and volunteers.


Not only did we raise an incredible sum for Food Lifeline, we also had a lot of fun. This year's theme was "camp chic" and, besides trivia, the evening was filled with good company, incredible costumes, hilarious competitions, and—of course—a dance-off.
If you want to know more about how AM's Food Lifeline fundraiser evolved into annual trivia with a side of dancing and costumes—we have the full story here.
The music video we filmed to thank our event sponsors.


Center: The 2022 Trivia Champions, Morrison Herschfield!
THANK YOU TO OUR 2022 SPONSORS:
AvalonBay Communities with Brian and Holly Fritz
Aegis Living
Bill Soderberg with Max Wurzburg/Windermere & Red Propeller
Cross 2 Design Group
Legacy Group
Navix Engineering
RDH Building Science, Inc.
The Walsh Group
Willamette Management Associates
A3 Acoustics LLP
Brumbaugh & Associates
Clark Construction
Glumac
GLY Construction
Howard S. Wright, a Balfour Beatty company
objekts
PCL Construction Services, Inc.
PCS Structural Solutions
Rushing Co.
Shaw Contract
Stone Source
Swinerton
Vulcan Real Estate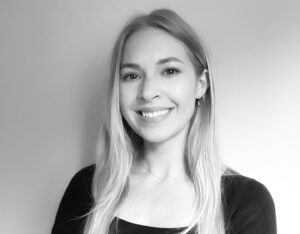 by Mackenzie Gilstrap, Sr. Marketing Coordinator