October 13, 2022
The Rise of AM Trivia Night
We've been told that AM Trivia Night is THE industry event of the year. And we can't help but agree—between the killer pub trivia, dance offs, costume contests, and goofy videos—it's a night you don't want to miss. Mostly because it feels more like a lively night out with good friends than a fundraiser.
But it is, in fact, a fundraiser. Over the past 12 years, the occasion has evolved from a small donation event to support a summer food drive to an eminent annual fundraiser with more than 600 people in attendance and over $240,000 raised (in one year!) for Food Lifeline, a non-profit working to end hunger in Western Washington.
The success of AM Trivia Night is the result of an enduring partnership between Ankrom Moisan and Food Lifeline. A partnership made possible by the countless Ankrom Moisan employees who are dedicated to positively impacting their communities, and a company culture that brings fun and creativity to all that we do.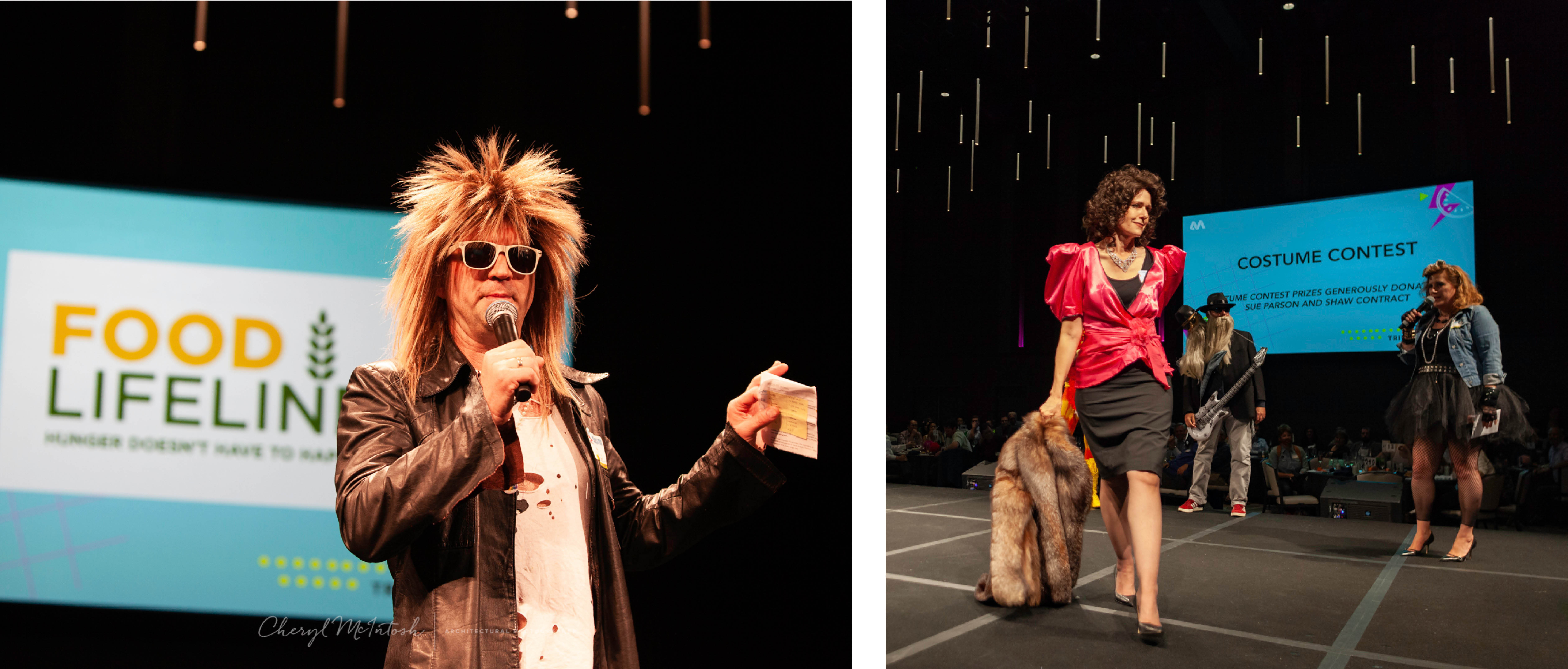 The journey from food drive to trivia (with a side of dancing and costumes).
A few decades ago, Food Lifeline started a donation competition, called Food Frenzy, amongst businesses to help raise money to provide kids with free lunches throughout the summertime—kids who usually relied on subsidized school lunches each day.
Someone who had previously participated in Food Frenzy was now working at Ankrom Moisan and suggested that the firm get involved. AM President Dave Heater agreed, stipulating that the AM event should be fun and different, not your average fundraiser.
About 30 or so people joined us in that first year for pub trivia in our office—punctuated by beer, food and laughter. In the first round of questions, several teams tied and all the tie breaker questions were used. The game continued smoothly until the final round ended with another tie. Completely out of trivia questions and with no clear winner, there were only a few moments of uncertainty before someone in the group shouted, "dance off!" and a tradition was born.
That was in 2009. To this day, AM Trivia Nights still feature dance offs where a winner is chosen by audience applause.
As the event grew, we added more and more unconventional elements; fun themes, costume contests and silly "music videos" to thank our sponsors. Trivia Night quickly became a hit. By 2019, we were filling up the ballroom at the Hyatt Regency Seattle and we raised the equivalent of one million meals in just that single event. A proud moment for Ankrom Moisan.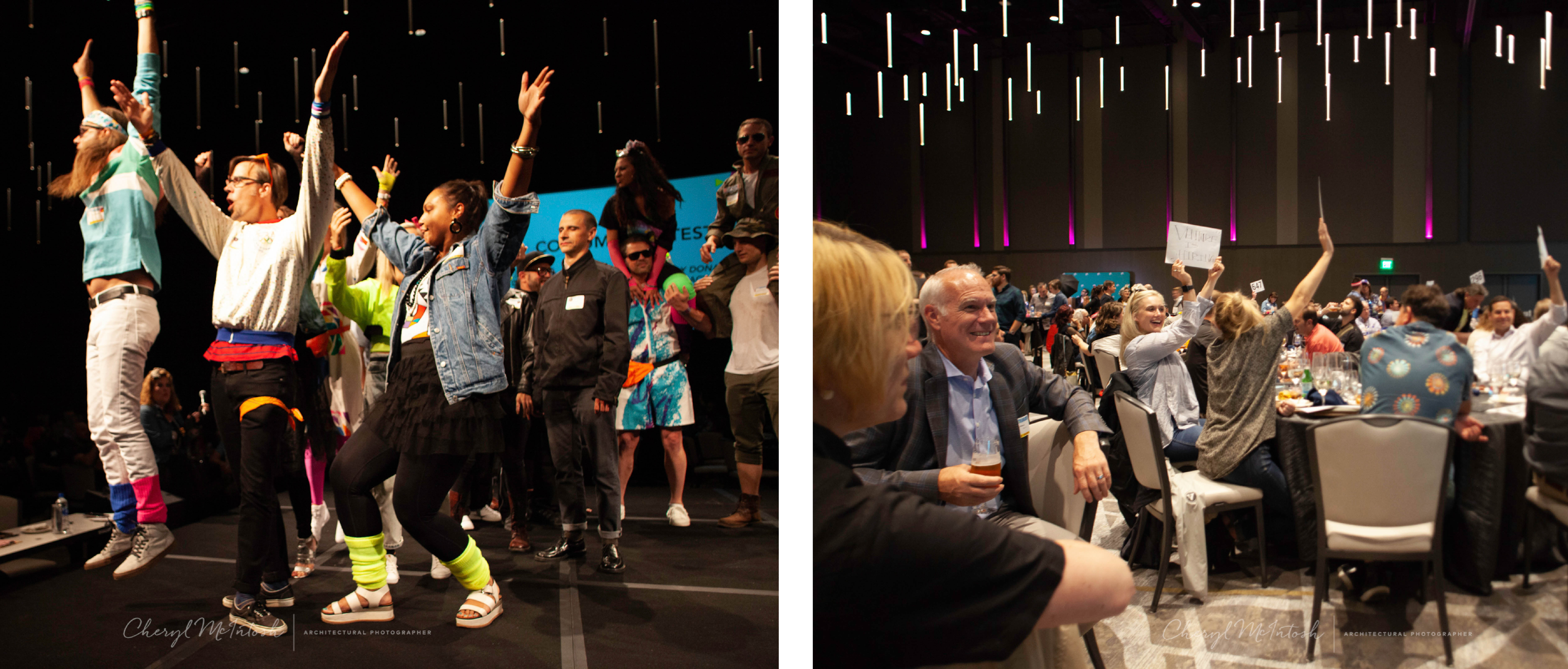 The reason behind the Ankrom Moisan x Food Lifeline partnership.
Ankrom Moisan employees are, and always have been, enthusiastic participants in Trivia Night, as attendees, event volunteers, and donors. We, as a company, are united in our support for Food Lifeline.
Food Lifeline's mission goes hand and hand with our own values. We design affordable housing of many types—from workforce housing to transitional housing—because we strive to provide stability and security to those suffering in the US housing crisis. Many of the people we are hoping to impact through our housing projects are also facing food insecurity.
And for some of us, food insecurity is an issue that hits close to home.
In 2010, Dave Heater and his husband welcomed their son into their family through open adoption, choosing to cultivate a lifelong relationship with their son's birth mother, Amber. Dave describes the process of open adoption like grafting a new branch onto your family tree.
At the time of his son's birth, Amber was in rehab and was trying to piece her life together. She was in her early 20s and had been struggling with addiction since she was a kid. Amber already had a 3-year-old son that she was working to parent, and she recognized that she was not in the position to care for another child.
Since that time, Amber has gotten her life on a stable track—despite the odds stacked against her. She's put herself through beauty school and is now a successful hairdresser and parent to two children. Dave's son still sees her regularly and Dave thinks of her as a sister.
Dave knows what the food bank and the summer lunch programs meant to Amber, throughout her life. She and her family relied on these meals for survival. It is non-profits like Food Lifeline and the generosity of donors like you, that made the difference in not going hungry while balancing all the other challenges of Amber's life as a single mom.
This year we aim to raise over $200,000 for Food Lifeline to feed children and families facing hunger today, and to solve hunger for tomorrow.
Join us at Trivia Night 2022 and be a part of the fight to end hunger in Western Washington.
Thank you to our 2022 sponsors:
AvalonBay Communities with Brian and Holly Fritz
Aegis Living
Bill Soderberg with Max Wurzburg/Windermere & Red Propeller
Cross 2 Design Group
Legacy Group
Navix Engineering
RDH Building Science, Inc.
The Walsh Group
Willamette Management Associates
Campfire Sing-a-long:
A3 Acoustics LLP
Brumbaugh & Associates
Clark Construction
Glumac
GLY Construction
Howard S. Wright, a Balfour Beatty company
objekts
PCL Construction Services, Inc.
PCS Structural Solutions
Rushing Co.
Shaw Contract
Stone Source
Swinerton
Vulcan Real Estate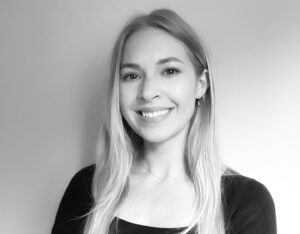 by Mackenzie Gilstrap, Sr. Marketing Coordinator