October 21, 2022
A Conversation with Michael Bonn, Principal
Q. What's your top piece of advice for clients and the entire project team regarding cost efficient design?
A. The most important thing when you're taking a hard look at cost-efficient design is building a strong, committed team. The owner can really help drive the ship by building a team that will support the goals that they're advocating for. So, when they bring on a design team or a general contractor, it should be with a clear instruction that this project is prioritizing cost containment and you've been selected to help lead us in that direction.
Q. What impact does site selection have on project costs?
A. It can be huge. Some sites are quite simple. They're flat, they're unencumbered, they don't have any nasty soil conditions, they don't have any onerous zoning requirements. They don't have a complicated design overlay. And then there are sites that are just the opposite. Maybe they have a lot of topography and require a subgrade system to get a buildable foundation for the building.
They might have really contaminated soil that requires a lot of upfront costs. If it's in a historic district, there's historic design overlays. Other design overlay districts require extra jurisdictional review. Anything that takes extra time, extra effort, extra coordination just creates extra work and stretches out the design schedule, which is going to cost the project more money at no significant benefit to the end-user or the developer.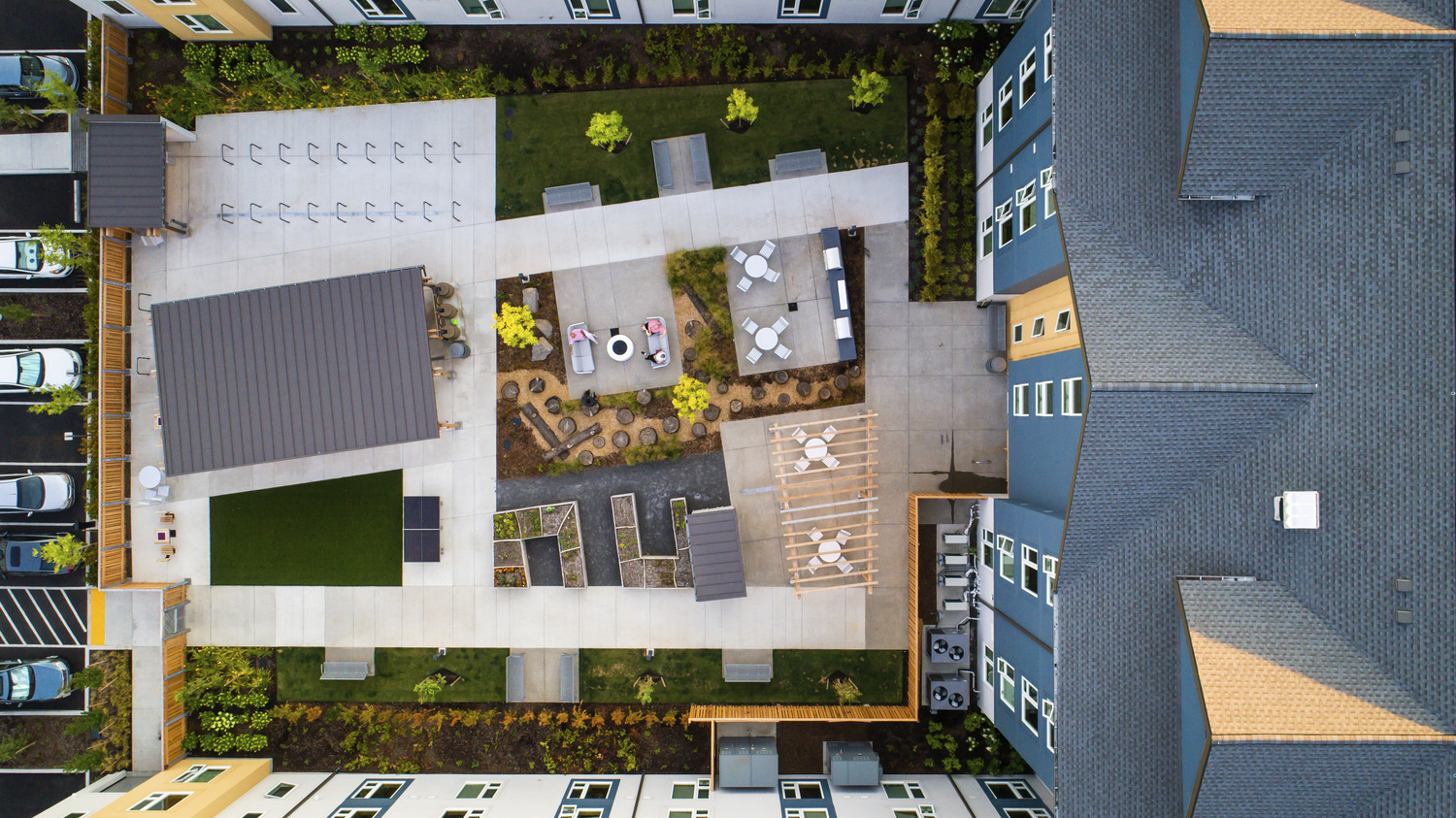 Q. Is it possible to have elevated design while also reducing costs?
A. I know it sounds like it could be an oxymoron, but YES! We know we need to approach the project from a cost containment standpoint, and we want to have design at the forefront of every decision we make. It's not cost containment first, design second; they should be parallel goals. We can still do excellent design and use those constraints around cost containment as a driving force for our creativity. How we can be creative within the constraints of cost containment – and letting that be our design challenge.
Q. What have you learned about designing efficient units in a way that prioritizes cost containment?
A. One of the biggest things is to design the units with as few variations as possible. We would minimize the number of unit types and then design each of those unit types as efficiently as possible. We also start by asking the question, How small can we make the unit and still make it livable and dignified and usable? The simple truth is square-footage costs money.
On Wy'East Plaza, we built a full-size one-bedroom mockup and loaded it with furniture and people and cabinets and asked, Is this too small? Okay, let's move the wall out by 12" or 24". How about now?
Once we felt like we'd found the lowest comfortable size by reducing the square footage we worked to put the whole building on a 24-inch module. This works really well with the scale of building materials. Then we worked to minimize inside and outside corners within the unit, each little moved saved. We tried to minimize the number of doors to reduce purchase and install time. so that there's a door into the bedroom, a door to the bathroom and that's it.
Q. How do materials and components factor in to cost cutting?
A. It's important to work around standard material sizing from the industry so there's not a lot of material waste and not a lot of cutting and fitting for the folks forming the concrete, the framing contractor, the drywall contractor, etc.
If everything's designed around those material modules there's less waste so they're not having to buy as much overage. Then, you can take it more to the procurement level like, Are we buying materials that are locally sourced? Is the brick coming from Oregon versus Ohio? We look for those kinds of efficiencies wherever we can get them.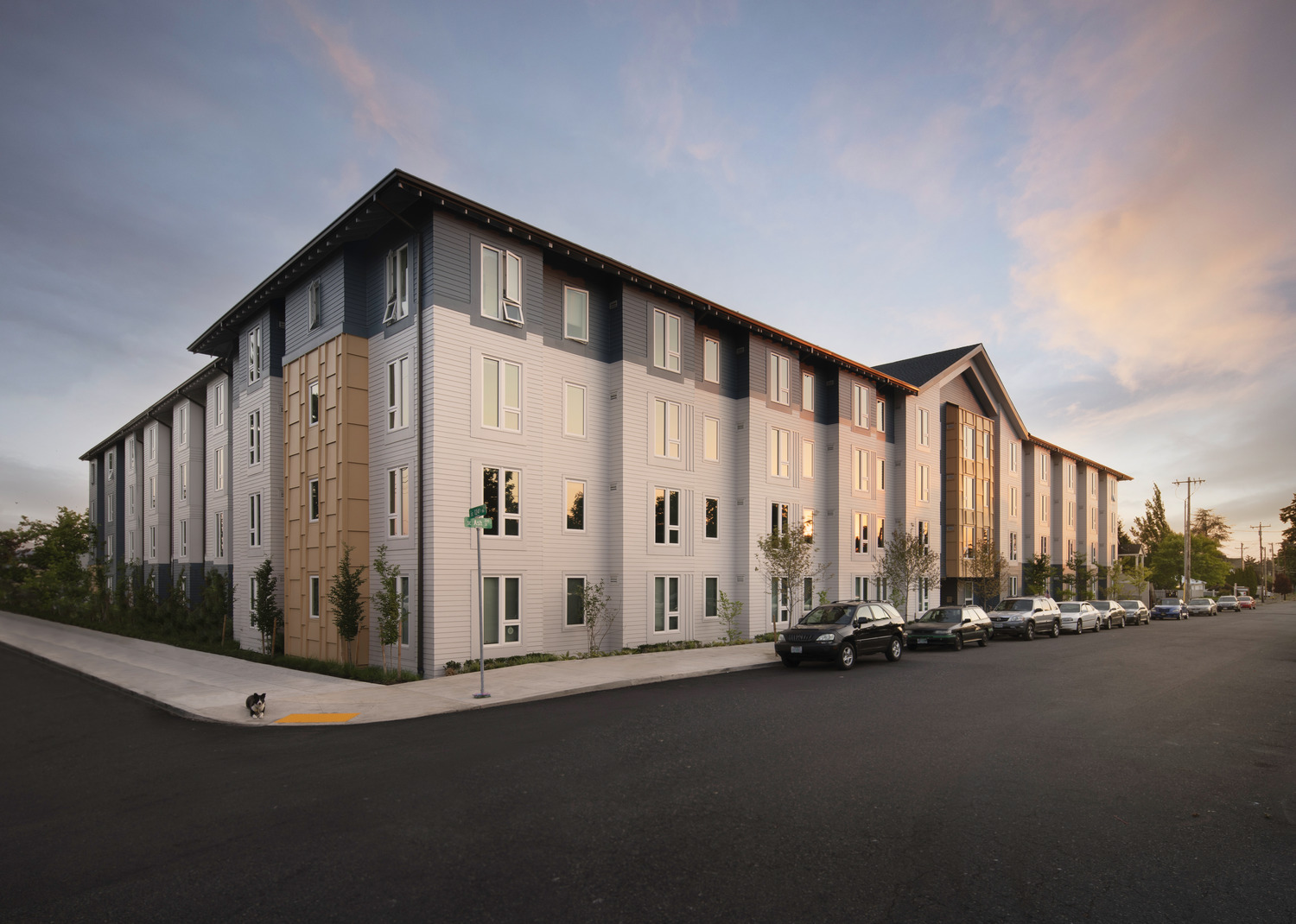 Q. Can you talk about leveraging the expertise of subcontractors. And how can their knowledge and experience help ensure design efficiency?
A. This is hugely impactful. How to do that is a trick that falls on a quality established general contractor, who has a lot of existing relationships with quality subcontractors. Those relationships can be leveraged to get subs to participate in the early design work not yet knowing whether they've won the bid.
Once you get the subcontractors engaged in the design process, then you start asking them, What would a building look like that has the most efficient plumbing system? What would a building look like that has the most efficient HVAC distribution system? If you could put your electrical room anywhere in the building to be the most efficient to install, and purchase equipment for, where would that be? If we do the roof this way is it more complicated than if we do it this way? What if you were king or queen for the day? And then you just listen. Really, nobody knows more about how buildings go together than the people who are on the job site doing the work, so it's great if you can harness all that practical experience.
Q. What have you learned about setting a project up for successful approval during the design review process?
A. Well, one way to look at it is that we have to be humble designers. What I mean by that is if we design something and hope to get approval for it because it doesn't exactly match the zoning or the design overlay requirements, and we're going to have to ask for special compensation for a design move that we think is important but doesn't match what's allowed, then we've put another encumbrance on the project that's going to cost time and money to resolve. So, we try to leverage our creative design abilities to do the best building we can within the existing set of approved design criteria. If we're in a zone that has a particular set of design overlays, then we need to just work within those constraints and not try to use this project to flex our most impressive design edginess.
Click to read and download the Seven Principles of Cost Efficient Design, assembled in partnership with Walsh Construction and Reach Community Development.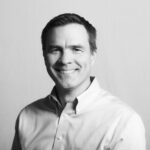 Michael Bonn, Principal