October 12, 2022
Working Playfully
Ankrom Moisan takes our Hows very seriously. Our Hows are the values by which we work and play. This post explores Have Fun with It and is one of a six-part series that touches on our Hows and the way they come to life at AM. Stay tuned for future blog posts revealing more about AM's Hows.
Roberta Pennington, Senior Associate Interior Designer at Ankrom Moisan, also currently holds the title of Vice President of Advocacy of the IIDA Oregon Chapter, as well as the illustrious honor of Judges Choice at Rose City Comic Con Cosplay Contest. Roberta has been involved in IIDA for quite a while; a dozen years ago she was President of the Oregon Chapter, and in the intervening years she has forged many connections and continues to advocate for better legislation for the Interior Designer profession. She is passionate about the spirit of collaboration, solving problems, and doing it with flair.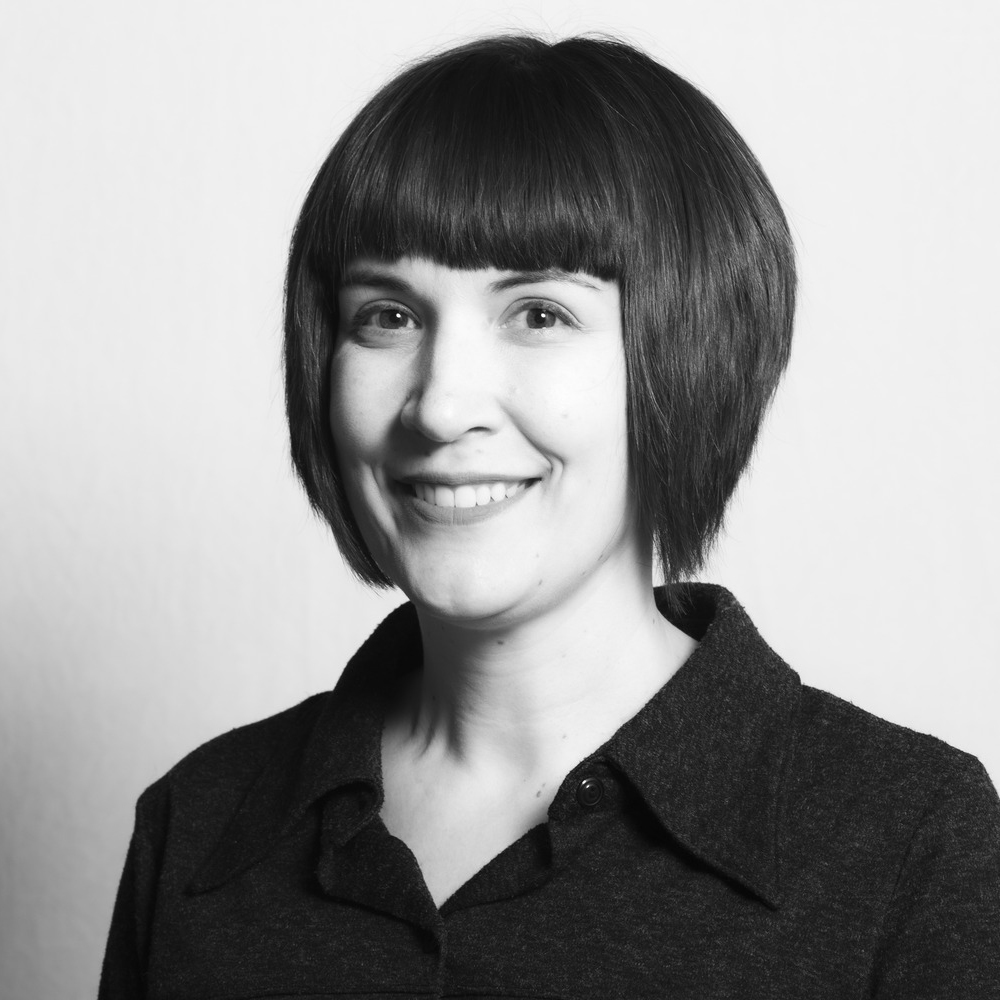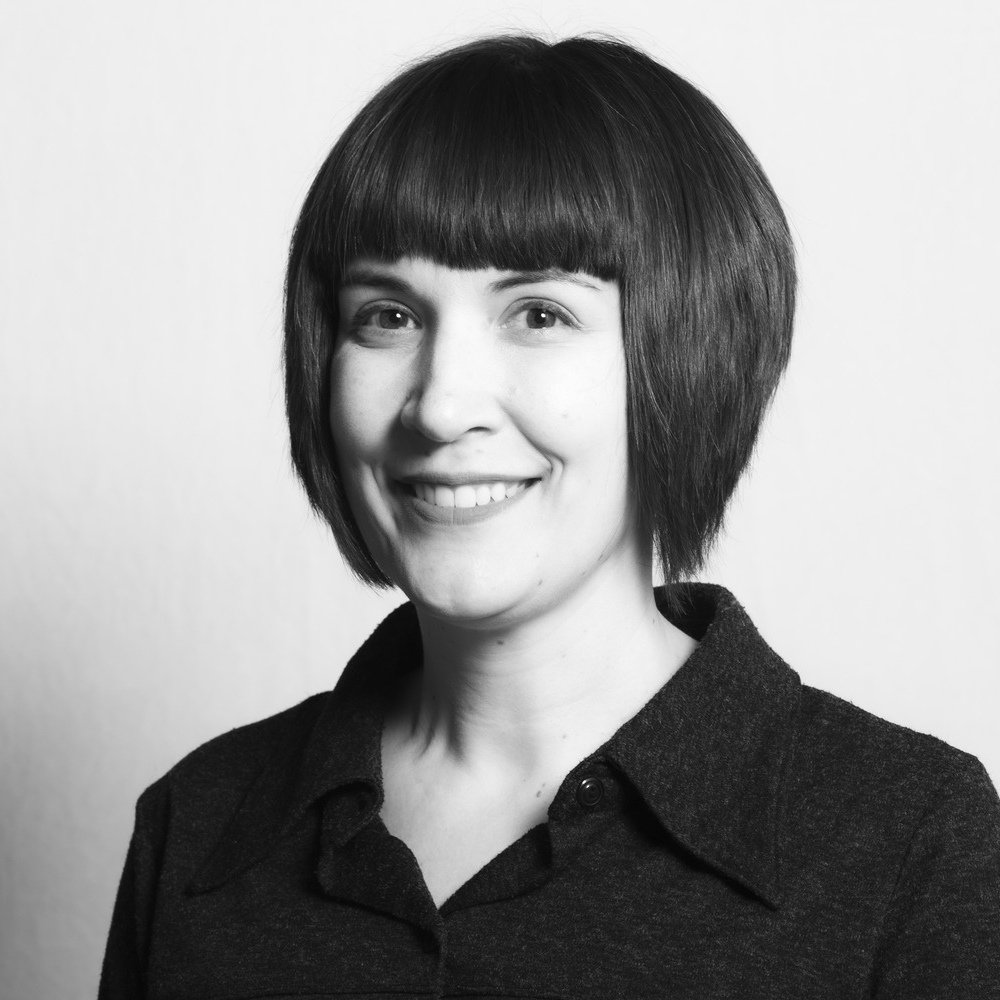 Roberta Pennington, NCIDQ, Senior Associate
Roberta used to do theatre set design where she earned a scrappy, can-do, go-get-em attitude that has translated quite well to her career with interior design. She prides herself on her spry professional reflexes, and ability to maintain a friendly, approachable, and collaborative attitude, especially when drumming up interest and activism for her chosen vocation. While the ofttimes heavy subjects of laws, law-making and legislation can be overwhelming and at times dry, Roberta has found that the advocacy that she's so passionate about brings folks together, and that the Oregon Chapter is a unique bunch. Sandwiched between two large chapters of WA/ID/MO/AK/BC and Northern and Southern CA, the Oregon Chapter is unapologetically themselves, different from the rest. Similar to AM the Oregon Chapter promotes fun and people connection in their pursuits.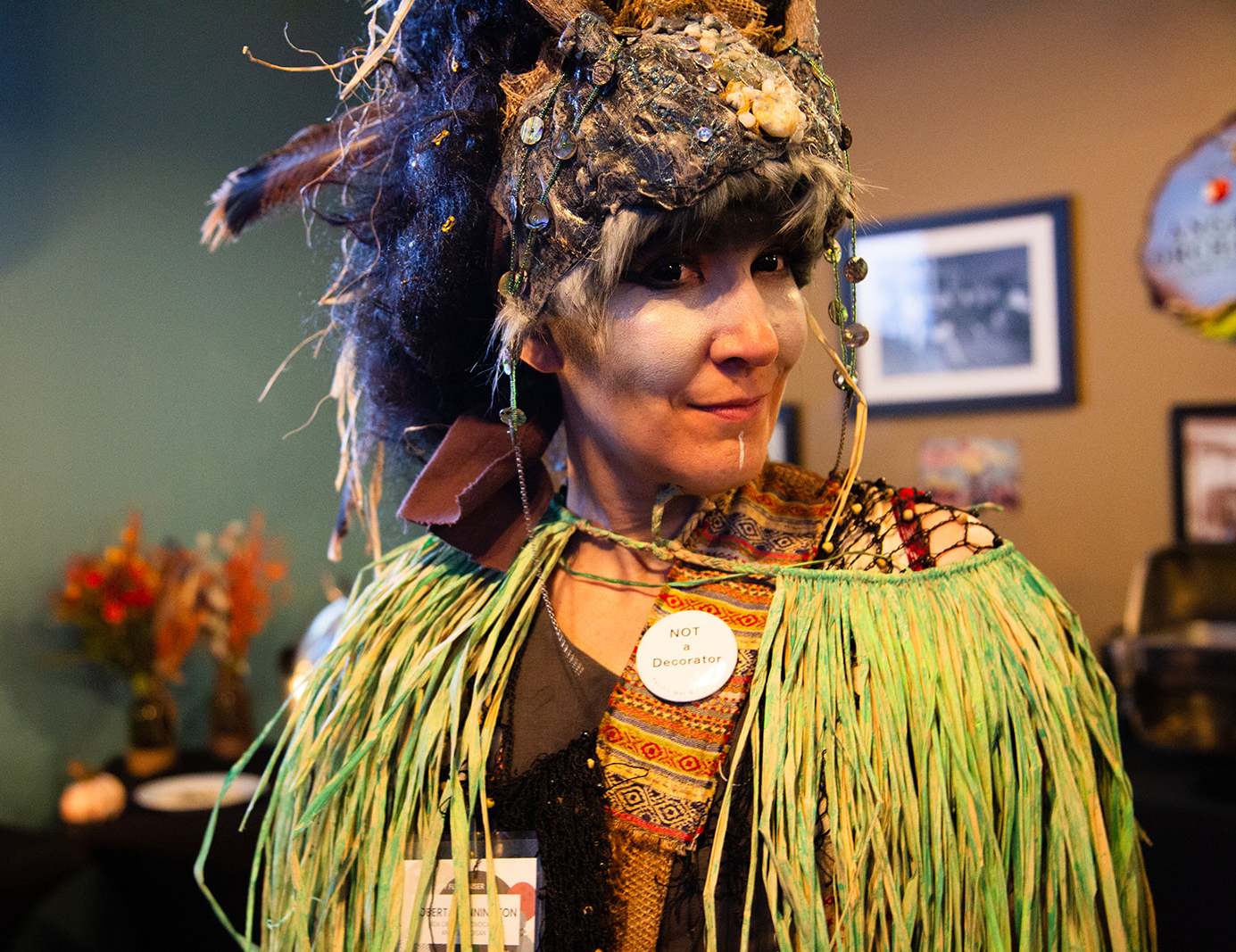 Roberta Pennington in her skogsra costume
Case in point, recently Roberta was at the helm of the IIDA advocacy fundraiser, Once Upon a Time… We Bowled! at a local bowling alley in Southeast Portland. IIDA members got together to raise funds for the advocacy of interior design regulation and legislation. Members donned their favorite fairytale and fantasy-themed costumes (think Ren Faire, and Comic Con), enjoyed good food, great company and bowled frames together. There was a large raffle, community, and much camaraderie with colleagues. Roberta enjoyed the connections she was making and renewing and mingling while dressed in her skogsra costume. There was a large picture frame photo op, where participants showed off their best costumes and their advocacy support with signs with slogans like "We Support Interior Design Advocacy Because…" with an invitation to fill in the blank. There was a legislator lookup station where stamped postcards to state representatives were provided, since local politics are of the upmost importance when trying to affect change. This event proved to be a quirky blast; hugely successful in community outreach and advocacy, fun had by all.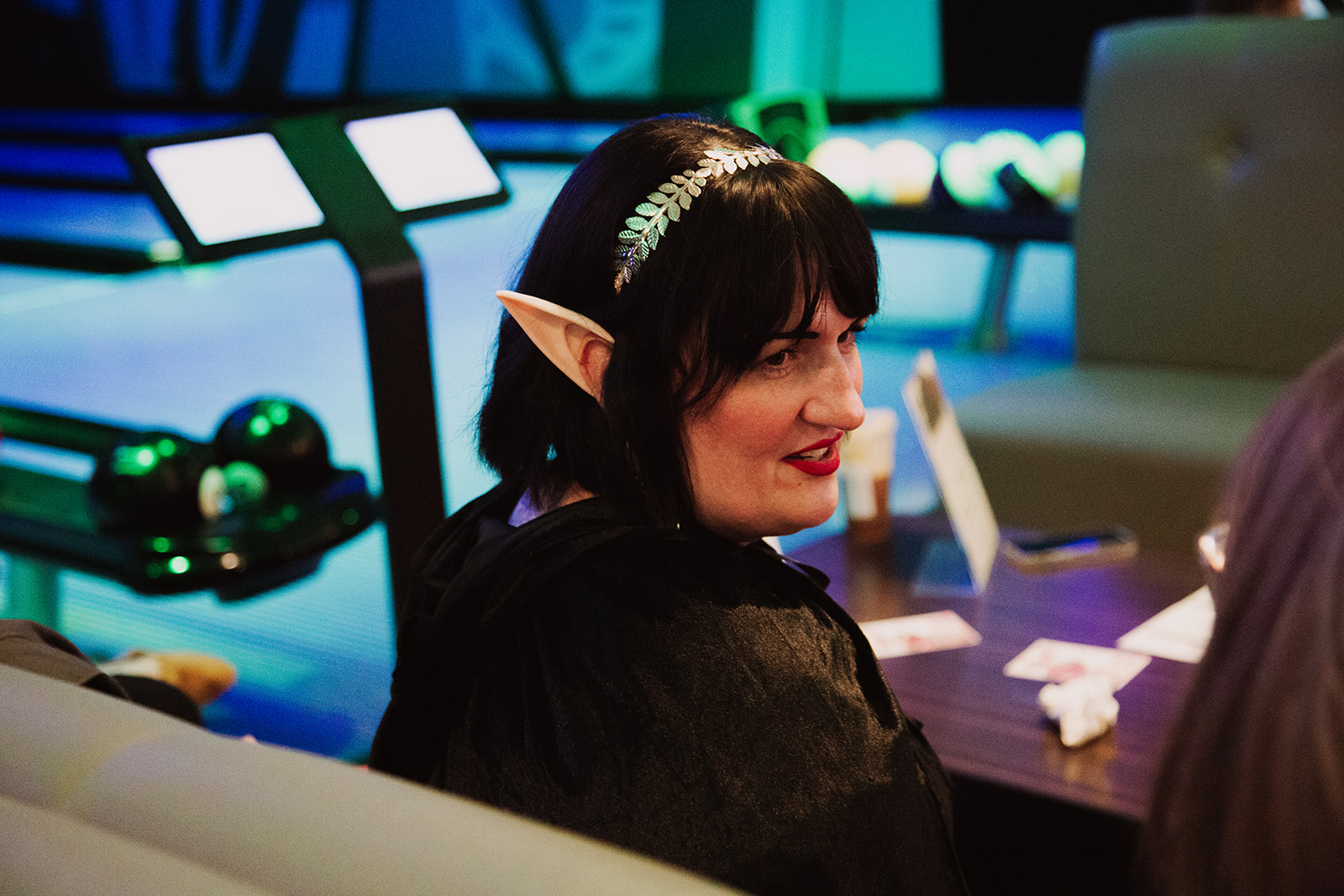 A designer sporting elf ears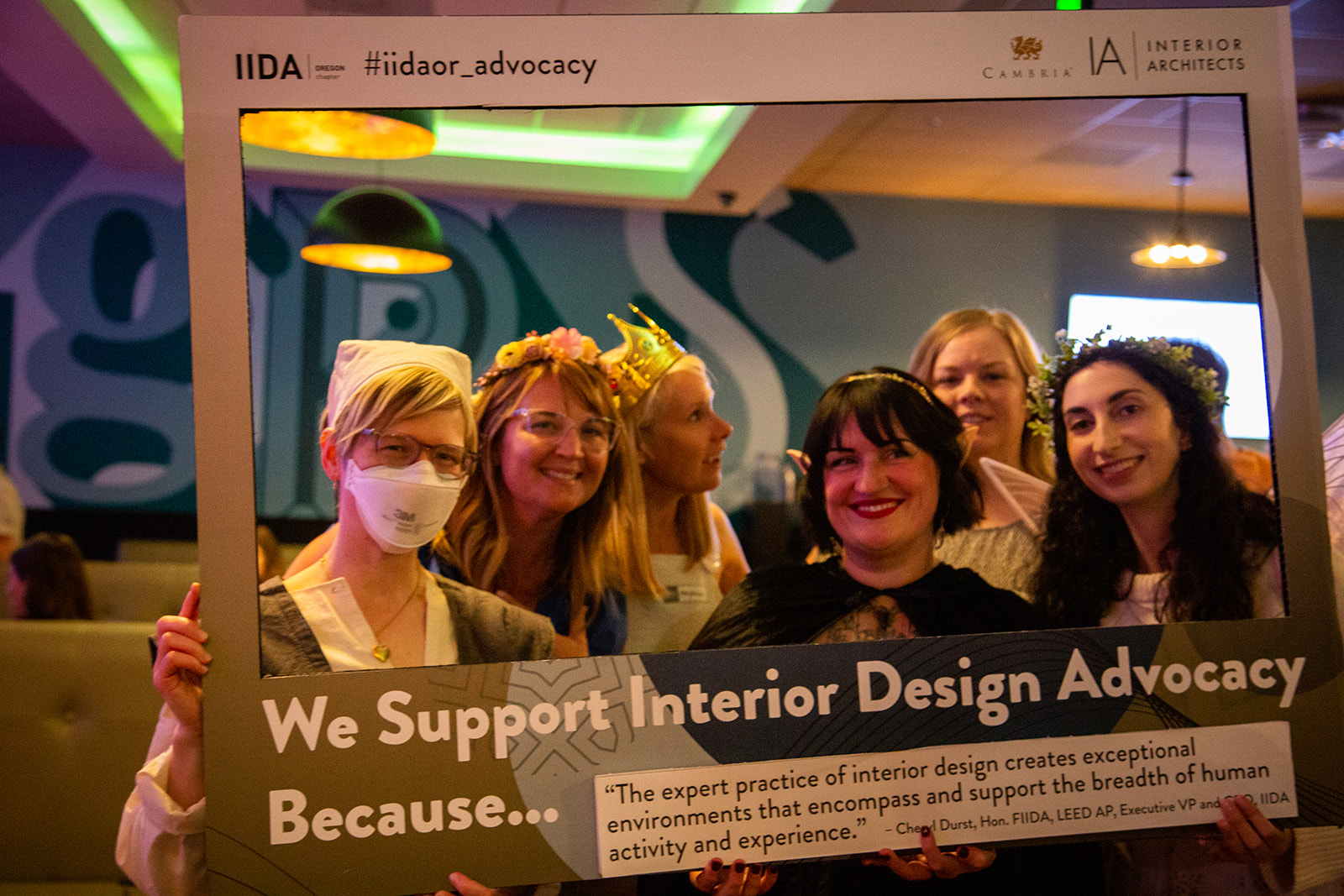 Interior design advocates unite!
All this to say, Roberta embodies the value of Have Fun with It in many facets of her life. You too may create opportunities to dress as a fairytale creature in your professional life.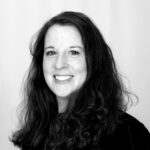 by Kerstyn Smith Olson, Marketing Coordinator