October 5, 2022
Hybrid Meeting Spaces
Ankrom Moisan takes our Hows very seriously. Our Hows are the values by which we work and play. This post explores Embracing Change and is one of a six-part series that touches on our Hows and the way they come to life at AM. Stay tuned for future blog posts revealing more about AM's Hows.
With hybrid workplaces becoming a universal work experience, the technology and resources available to support this new way of working have been catching up. Manufacturers are increasingly offering furniture and technology solutions designed to support inclusivity, equity, and enhanced acoustics in a hybrid work environment.
Through user-centered design solutions and seamless integration, hybrid meetings can be inclusive, equitable, and productive. Meetings, events, and brainstorming sessions allow both remote and in-person participants to feel like they are in the same room and equally a part of the conversation. With more and more meetings taking place virtually, the need for a quiet space is crucial. Furniture pieces with total acoustic separation from the rest of the office provide a separate and quiet space.
Ankrom has begun to update our office space to better suit hybrid working. We wanted to make updates within our office that combined the furniture and resources we already had with new technology and furniture pieces that we are now seeing in the market. As we began our research prior to making changes, we asked ourselves some of these questions:
How can we upgrade the acoustics to improve sound quality?
How can we create a space that evenly distributes light to the user?
Is there a way to add an element of privacy to an already existing room?
With these questions in mind, we began to develop ideas for three new space typologies: hybrid meeting spaces, individual Zoom rooms and Zoom pods.
Access to hybrid meeting spaces equipped for virtual meetings is essential. Working closely with our IT team, we created conference rooms that can easily accommodate virtual meetings with new technology such as newly installed smart cameras and larger monitors that are compatible with iPads and laptops to easily control these meetings.
Next, we honed in on individual Zoom rooms, which originated as our "phone rooms" with nothing more than bench seating and a side table. We modified these spaces to include a desk and monitor to provide access to virtual meetings along with upgraded acoustic properties.
Lastly, we have begun to place small "pods" throughout the office to create a space for an employee to sit down and take a quick call.
Through trial and error, we have created a great system for each room that is used for virtual meetings including external mics, higher quality cameras, ring lights, and new acoustic panels on the walls, all with comfort and accessibility as our top priority. Today, we must adapt to hybrid workplaces and embrace change.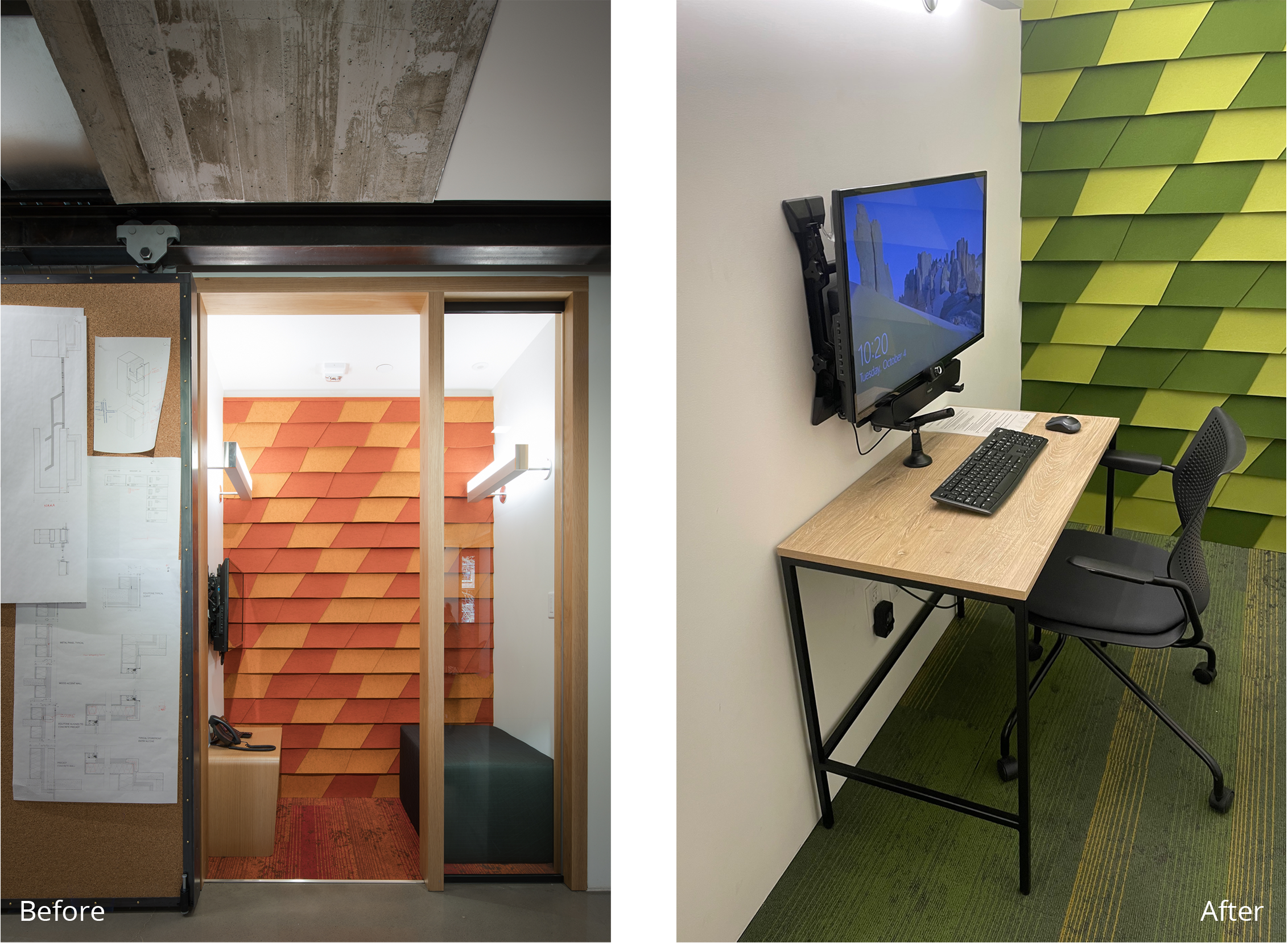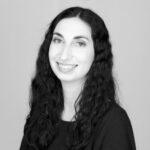 by Jessica Kirshner, Interior Designer